As COVID-19 has left everyone locked indoors, many people are stuck on what to watch during this lockdown season. Luckily, there are plenty of exceptional movies on Netflix which are not only a feast for your eyes but communicate meaningful messages.
Nappily Ever After
Based on a novel by Trisha R. Thomas, Nappily Ever After is an educational and refreshing movie for all young girls who are conscious about their looks.
The flick is about a seemingly successful, young American woman whose mother is very traditional and particular about her daughter's looks, especially her hair.
The daughter later finds her path toward independence, self-confidence, and a real appreciation of her natural appearance. She embraces her real beauty and starts living the life she truly wanted.
Helmed by Haifaa Al-Mansour, the cast of the movies includes Sanaa Lathan, Ricky Whittle, Lyriq Bent, and others.
He's Just Not That Into You
Directed by Ken Kwapis and distributed by Warner Bros. Pictures, He's Just Not That into You is an American romantic comedy film which was released in 2009. Starring Ginnifer Goodwin, Jennifer Aniston, Jennifer Connelly, and Morgan Lily, the flick shows how couples try to resolve the complexities of modern relationships.
It revolves around the story of four men and five women in Baltimore who struggle hard to keep their love lives alive. They experience heartbreak and the devastating events that throw them all her into chaos.
Becoming
Becoming is a documentary based on the former first lady of America, Michelle Obama. It depicts her life, hopes and connections with others. Directed by Nadia Hallgren, it is partly based on her memoir of the same name which was released in 2018.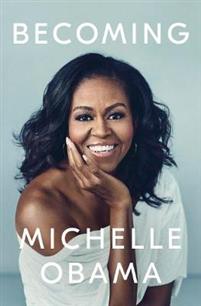 It also tells how she met the love of her life, Barack Obama, and how she shared inspiring moments with him. If you are into documentaries, then you will enjoy this one.
What Will People Say
Inspired by the director Iram Haq's own life, this movie is about a Pakistani family in Norway who forcefully sent their daughter, Nisha, back to the country after she was caught having a relationship. She was tortured by her own aunt in Pakistan and was asked to do all the house chores.
Unluckily, she was also caught having a relationship with her cousin and was sent back to Norway. She later decided to plan her own future and ran away.
The cast of the movie includes Maria Mozhdah, Adil Hussain, Ekavali Khanna, Rohit Saraf, Ali Arfan, Sheeba Chaddha, Lalit Parimoo, Nokokure Dahl, Isak Lie Harr, and Jannat Zubair Rahmani.
I Feel Pretty
If you are struggling with feelings of deep insecurity and low self-esteem, do yourself a favor and watch this movie on Netflix. The movie is about how you can achieve your dream job when you stop doubting yourself on the basis of your appearance.
 Directed by Abby Kohn and Marc Silverstein, the cast of the movie includes Amy Schumer, Michelle Williams, Emily Ratajkowski, Rory Scovel, Aidy Bryant, Busy Philipps, Tom Hopper, Naomi Campbell, and Lauren Hutton.
 So which movie are you going to watch first? Let us know in the comments section below.
For more updates and details, stay tuned with us.