STATED BY PESHAWAR: Four times each month, Rehana Gul positions herself behind the radio console at FM 92.2 Pakhtunkhwa in the northwestern Pakistani city of Peshawar to tell the stories of people with disabilities, describe their struggles and share inspirational tales of their successes despite all odds.
For Rehana Gul, the journey to becoming the first ever blind radio jockey in Pakistan's northwestern Khyber Pakhtunkhwa province has been through hurdles.
In her weekly show she discusses different stories about people with disabilities and shares her inspirational journey of success regardless of all odds and obstacles she has been through.
Rehana Gul's show is aired on FM 92.2 weekly. The medical doctors,  researchers and policy makers come on the line to  answer questions and provide commentary yet the  27-year-old Gul residing in Peshawar, one of the most male dominated cities of Karachi, she handles all this harmoniously, despite of being deprived from eye sight ever since she was born.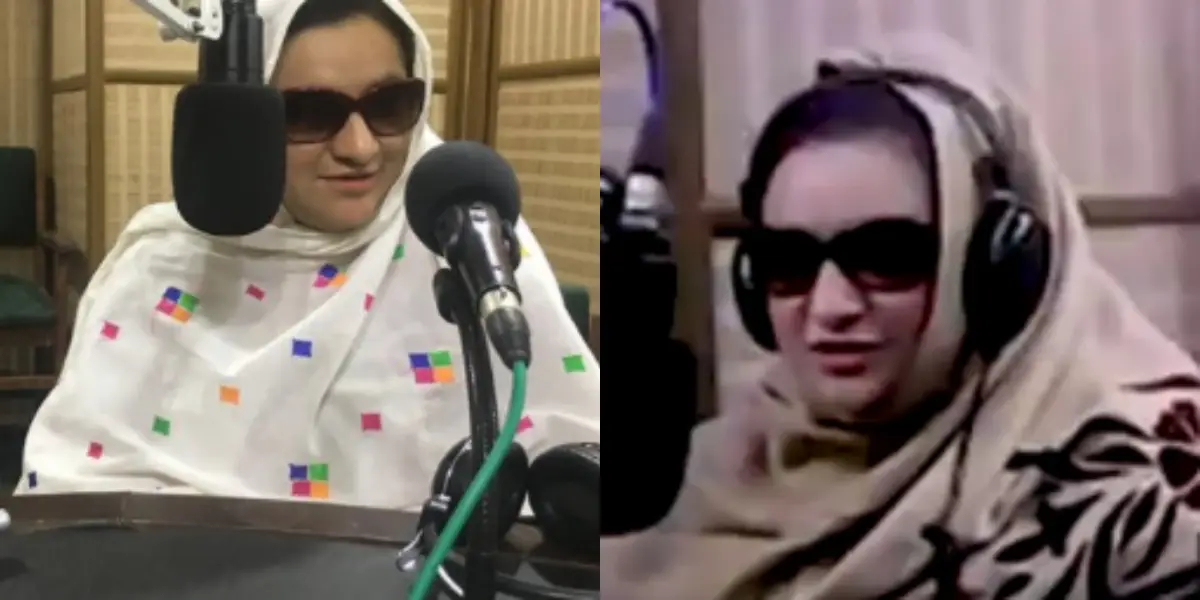 Rehana was born in Shergarh, a town of district Mardan and visited the city of Rawalpindi first time for her treatment when she was only six years old. After multiple checkups, the doctors told her elder bother that she would never be able to see again and that she should be enrolled in a school especially for blind people in an area of the city known as 'Shamshabad'. When she was young, Rehana Gul was used to hearing the common phrase: "Rehana Gul is blind and also a woman and she will always need someone to hold her hand," Gul told in an interview in her radio presenter vibrant voice. "Society is patriarchal and less educated about women and disable people's rights but nothing deterred me."
Even though Gul says she does not earn enough from her radio job to be self-sufficient or support her family financially, but she said she she's grateful to finally have a platform to highlight the issues faced by Pakistanis who are not partially or fully blinded/disabled.
Her journey as being a radio jockey started off about a year ago when a friend referred her to audition for a job at FM 92.2.  Rehana Gul said that the producer of was highly impressed with her voice and spoke to station director Ansar Khilji about offering her a slot. Very soon Rehana delivered the idea for a program called 'Mashaloona,' or 'Light,' to highlight the issues of people with disabilities and it was approved.
This courageous woman studied in the special school of Shamshabad until the 10th grade, before switching to a regular college and eventually enrolled in an educational psychology degree at the University of Peshawar. Later, Gul took a job as a voluntary teacher at a school for people with visual impairments in Peshawar, Gul always dreaming of starting a career that would help her contribute to her household, merely to help support her elder brother who's uneducated and who she says has always been a pillar of strength for her and a cousin in whose house she lives in Peshawar.
But the inspirational radio presenter says:
"Blindness is no more a hurdle for me and that's why I want to change the minds of those who listen to me, and let them know about the genuine rights of persons with disabilities," she said. "There is nothing impossible in this world."
What are your thoughts on this article? Let us know in the comments below.
Stay tuned for more articles and updates.