Thousands of people all around the globe love to follow famous celebrities and are extremely inspired by them to the extent of recreating their makeup looks, covering their songs and acting by coming up with Tiktok videos, following their exact same diet plans, workout routines and even dressing up like them. 
Lets face it, we all have been inspired by some of our most favorite celebrities in many ways. Moreover, it's always surprising yet fascinating to discover your favorite celebrities having an identical twin. You may know about a few but I bet you, you didn't know about the rest.
So lets get started!
1. Aiman & Minal Khan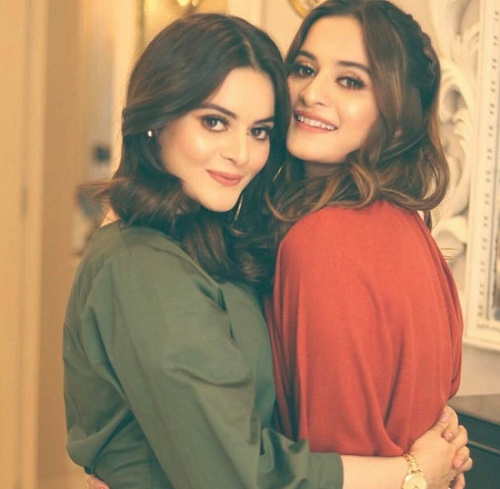 Aiman and Minal are the most famous twin sisters duo in the Pakistani industry with 6 to 7 million followers on Instagram, Aiman currently has 7.3 million followers on Instagram, beating Mahira Khan's followers of 6.6 million. Whereas Minal has 6.1 million followers. The twins have made a remarkable progress in the industry, not just with their fashion sense but with their acting skills as well. The sisters even came up with their own clothing line recently known as 'Aiman Minal closet' and the fans have gone wild already. Indeed the gorgeous sisters are the trendsetters and the most popular faces of Pakistani media.
2. Ahsan Khan & Yasir Khan 
Ahsan Khan is one of the Pakistani celebrities who has an identical twin brother Yasir Khan who lives in the UK. In one of Ahsan's interview, he shared how his twin brother gets angry when somebody approaches him and assumes he's Ahsan Khan. On asking 'does your twin brother ever pretend to be you?' Ahsan replied,
"Not at all, my twin brother does not like this attention at all. He is like a normal, casual guy who lives in London, he does not live here. You know how kids-people are over there they are a little more straightforward kind of people. People here are usually a little bit courteous. So whenever someone approaches him and says, 'Oh, you are Ahsan Khan, what are you doing here?' He reacts in a very bad way. He asks me, 'what is with you? People keep on coming behind me'."
Ahsan also added that Yasir is heavier since he isn't in the media industry so losing weight isn't a priority for him. People assume he's Ahsan and approach him by saying "You've gained weight." to which Yasir gets annoyed but Ahsan summed up by saying that he's an amazing guy. Also, Yasir is a practicing Muslim.
3. Faraz and Hammad Farooqui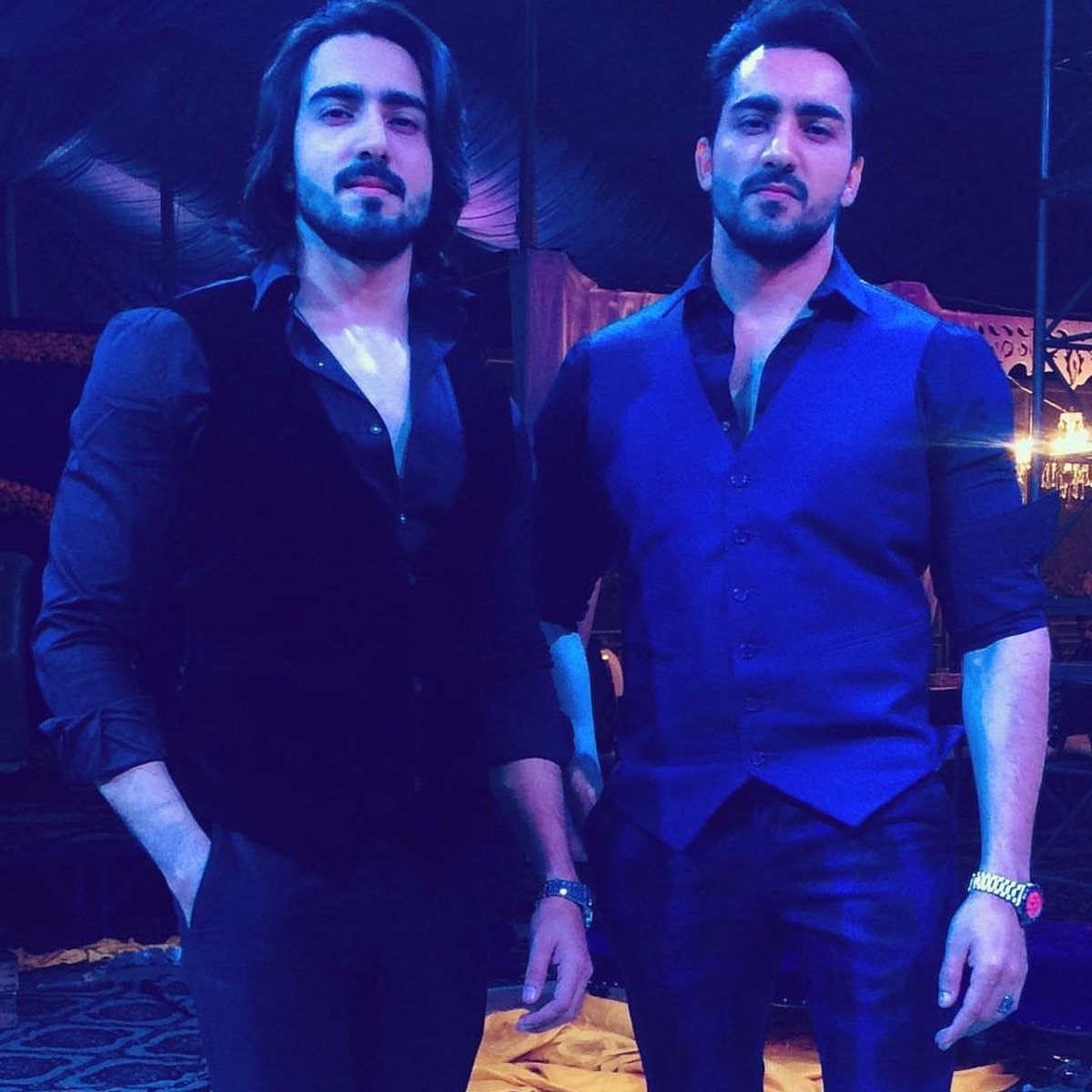 Hammad Farooqi is very talented Pakistani actor and a rising star in the industry. He has an identical twin brother Faraz Farooqi who is also famous TV actor. The twin brothers were born in Karachi and are making a progress in the industry with their good looks and terrific acting skills.  The handsome twins even got married together by hosting a combined event and now have their own kids as well. Adorable, isn't it?
4.  Ainy Jafri & Meher Jafri. 
Ainy Jaffri is an extremely pretty, young talented Pakistani model and actress.  Her first ever Pakistani drama was "Dreamers" starring along Shehzad Sheikh and Furqan Qureshi which was a big hit. She is also the brand ambassador of Garnier. Meher Jaffri is a producer as well as an actress and she's  well known for 'Seedings' 'Good Morning Karachi' and 'The Waves'
Hollywood Celebrities & Their Twins
1. Rami and Sami Malek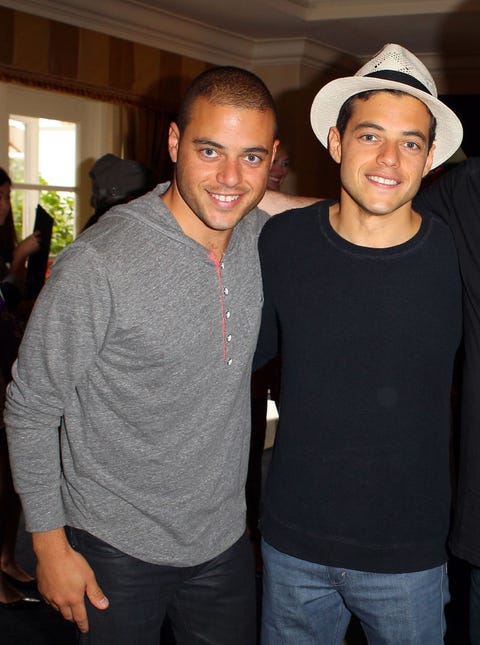 Rami Malek's is known for his astounding acting skills and is rising television star, he is best known for his breathtaking acting skills and role in the 2018 movie 'Bohemian Rhapsody'. He also played the lead role in the commendable drama  series Mr. Robot, whereas his younger identical twin brother Sami works as a teacher in Los Angeles.
2. Mary-Kate and Ashley Olsen
We agree that this one isn't a surprise, we all have been watching these two since they were kids and they are probably the most famous twins on the planet! Since their days in the past as Tanner on Full House, among many other characters, the pair has grown in the fashion industry with their label The Row.
3. Dylan and Cole Sprouse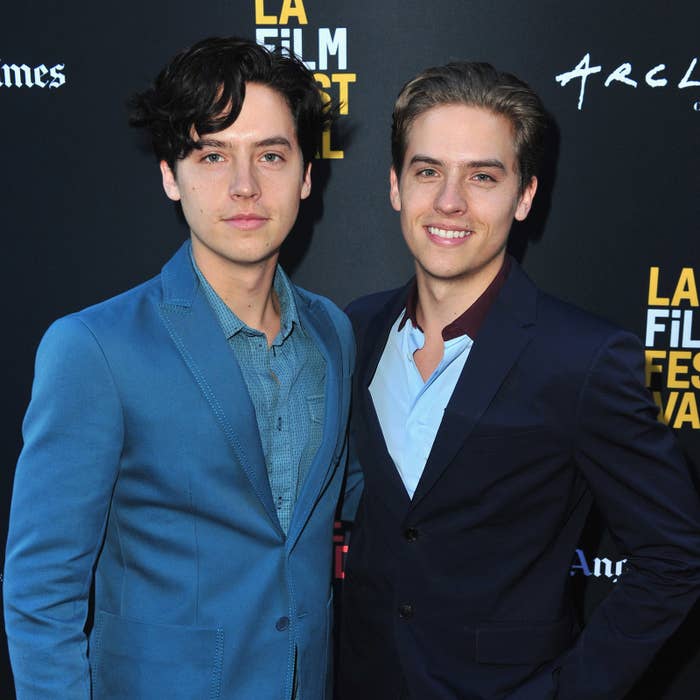 Some of you might not know them, but all those who have watched 'The Suite Life Of Zack and Cody' back in the day must know this young pair, Cole Sprouse and Dylan Sprouse aka Zack and Cody.  The famous Disney series ended in the year 2008 but the famous twins boys grew up to be handsome young men who are still going strong with their career in media as well as education. Chole is one of the lead characters in the much popular Netflix series 'Riverdale' . The twins graduated in 2015 from the Gallatin School of Individualized Study at New York University.
Which one of the above celebrity twin duo is your favorite? Let us know in the comments below.
Stay tuned for more articles and updates.