Pakistan is set to produce its first-ever Netflix original web-series, showcasing the country's storytelling talent on a global platform.
The web-series, based on the novel "Jo Bache Hai Sang Samait Lo" by Farhat Ishtiaq, will feature a star-studded cast including Fawad Khan, Hamza Ali Abbasi, Mahira Khan, and Hania Amir.
This landmark production opens doors for international collaborations and paves the way for more diverse and inclusive storytelling from Pakistan in the global streaming industry.
Pakistan's entertainment and showbiz industry is all set to make history with the upcoming production of the nation's first-ever Netflix original web-series. This exciting development is the much needed good news needed for Pakistani content creators and will showcase the growing influence and reach of Pakistani storytelling on a global platform. With blockbuster dramas already airing on Netflix such as Zindagi Gulzaar Hai, Khaani and Humsafar, the potential of Pakistani dramas and Pakistani talent is finally being recognised by streaming service giant, Netflix.
With the increasing popularity of streaming services like Netflix and Amazon Prime, making original content for such platforms is the next big step for Pakistani show-makers and production houses. The production of a local web-series reflects the industry's adaptability and recognition of the changing media landscape. This inaugural project presents a remarkable opportunity for Pakistani talent, both in front of and behind the camera, to showcase their skills and creativity to a worldwide audience.
Pakistan's First Netflix Web-Series to have a Star Studded Cast
The rumor mill had been talking about an upcoming Pakistani Netflix original web series but the details of the show were under wraps. The details were shared by entertainment journalist, Hasan Kazmi on Twitter,
Pakistan's first #Netflix project will soon go on the floor
Directed by Momina Duraid, it is based on Farhat Ishtiaq's novel #JoBacheHainSangSamaitLo
Starring: #FawadKhan #MahiraKhan #HamzaAliAbbasi and #HaniaAamir

— Hasan Kazmi (@hasankazmi_) July 6, 2023
The first Netflix show is set to be produced by ace director Momina Duraid and is based on the novel by Farhat Ishtiaq titled, 'Jo Bache Hai Sang Samait Lo'. The duo has collaborated on multiple block-buster dramas in the past including Bin Roye which is also available on Netflix, Mata e Jaan, the super-hit Humsafar, Diyar e Dil and many more. Audiences are waiting anxiously to see what the duo comes up with next.
The upcoming web-series is said to have a blockbuster star cast that features, Fawad Khan, Hamza Ali Abbasi, Mahira Khan and Hania Amir. The Fawad – Mahira – Hamza trio was just seen setting fire to the silver screen in last year's The Legend of Maula Jatt which garnered praise from across the globe and became the highest grossing movie in Pakistan's history.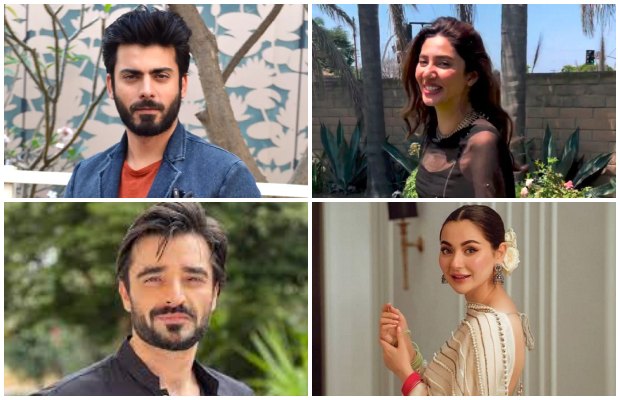 It was also rumoured a while back that popular actor, Zahid Ahmed had mentioned in an interview that he had been signed on for the lead role in Netflix's first original series from Pakistan. At the time this news had generated quite the buzz however, there has been no further development on this front as yet.
Novel 'Jo Bache Hai Sang Samait Lo' by Farhat Ishtiaq
The romance novel is one of the most popular works of the writer, that follows the story of Sikander, Liza, Maryam and Zain. The story does revolve around a depressed Sikander who has a troublesome past and how he finds his ray of hope in the Italian girl he falls in love with, Liza. A story of love, romance, betrayal and selflessness, Jo Bache Hai Sang Samait Lo promises to entertain and be a one-of-a-kind love-story. If the reports are true, we will soon be seeing the novel come to life as production on Pakistan's first Netflix original series begins production.
Jo Bache Hai Sang Samait Lo Opening Doors for International Collaborations
With Momina Duraid's production for Netflix hitting the production floors soon, we hope to see more of Pakistan's original series being approved by the web series platform. This will bring the Pakistani entertainment and showbiz industry on the global map as Netflix is a watched by people across the globe.
The production of Pakistan's first Netflix web-series also opens doors for collaboration and co-production opportunities between Pakistan and the world, as seen in Netflix's new series Kitty XO a Korean and American collaboration was put into motion, the same kind of opportunities could come our way as well. This exchange of expertise and resources can further elevate the quality and visibility of Pakistani content on global streaming platforms, paving the way for more diverse and inclusive storytelling in the future.
Follow WOW360 for all the latest news and updates.