In Pakistan, the wedding season has officially kicked off. Many couples will tie the knot and commence a new journey together.
Weddings are more than just the reunion of the bride and groom, they're also about the celebrations of the unity forming between two families.
To celebrate in full zeal and zest, families leave no stone unturned, and to add a little more sass, we've compiled a list of shaadi trends for 2022:
1. Bridal Showers
Bridal showers have become an ode by friends for the bride who is bidding her old life farewell and welcoming the new one ahead. Friends usually host the bride to delicious food, fun games, and lots of gossip. They also go over the beautiful memories they share with one another.
2. Power-Packed Entry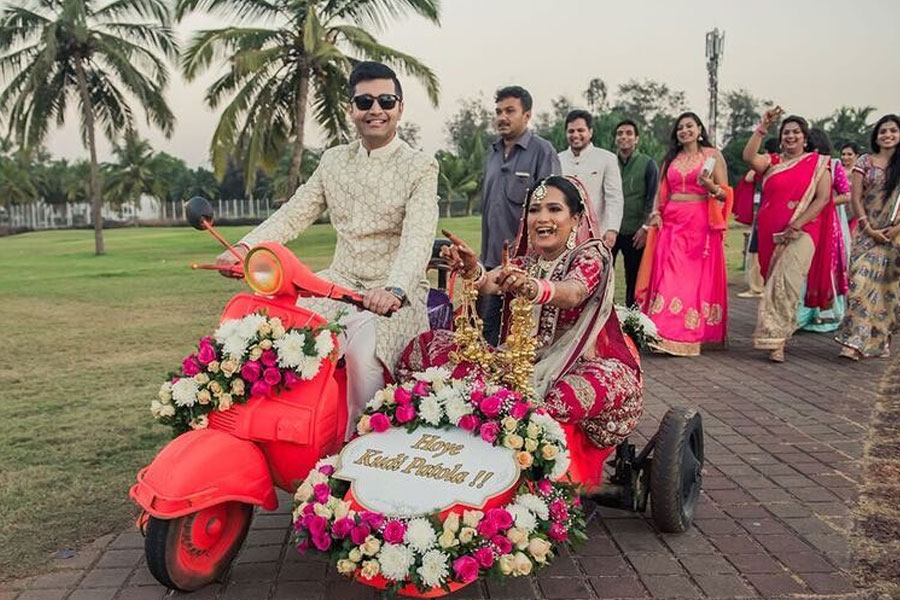 Brides and grooms no longer make their way slowly and steadily in the hall, taking their time making their way on the stage. They enter the venue in style, some on bikes, others on horses, and some simply dancing their way inside. Their phenomenal entry is usually followed by a small performance by the bride and groom before they make their way onto the stage.
3. Focus on the Smaller Details
Weddings these days are all about the little details and curations. Attention to small pieces with personalisation and unique customizations will make the celebration more memorable for you and your loved ones. This includes everything from the invitation card and envelope to the decorations, token of appreciation (wedding favours), etc.
4. Dopamine Dressing
Dopamine dressing or "mood enhancing" dressing has been on the rise as post-pandemic, people are excited to go all out with their celebrations and enjoy to the fullest. Over-the-top colours, styles, and accessories are sure to gain popularity to make people feel good and instil added joy and excitement into festivities.
5. Ombre Tones
Ombre tones have been riding the wave of popularity in everything from sarees and lehengas to decor, props, table settings and more. Be it bold colour combinations or timeless monochromes, embrace the popular Pinterest trend in anything from your bridal lehenga to elegant bridesmaids attire, decor themes and more!
6. Minimalism
The nikah is an intimate ceremony that should command everyone's attention. Keep the set-up simple, elegant and serene as you opt for tones of white and cream. Choose rose petals to add a dash of colour. Minimalism adds elegance, grace and sophistication to your events.
Brides Bust Social Norms by Wearing Glasses with Bridal Outfits on their Wedding Day
Have any other wedding trends you want us to add in mind? Share the shaadi trends of 2022 with us in the comments below.
Stay tuned to WOW360 for more news and updates.