In a first, Quratulain Malik has become the first female Deputy Commissioner, Chakwal.
Taking this news to her social media account, she wrote that after assuming this position, she is ready to be fully committed to pursuing a people-centric public-friendly approach with timely disposal of complaints through an open door policy.
Assumed charge as Deputy Commissioner, Chakwal, first ever woman to serve in this position. Fully committed to pursue people centric public friendly approach, timely disposal of complaints through an open door policy. pic.twitter.com/m25abwRZe5

— Quratulain Malik (@QuratulainPAS) February 6, 2023
Meet Syeda Uzma Shah: The First Female District Food Controller for KPK, Mansehra
After resuming the position, DC Quratulain Malik made a surprise visit to DHQ Hospital where she took a detailed tour while inquiring about the healthcare system.
Not only did she keep a check on the medicines and staff, but also talked to the patients and asked them for their feedback about the services being provided at the hospital.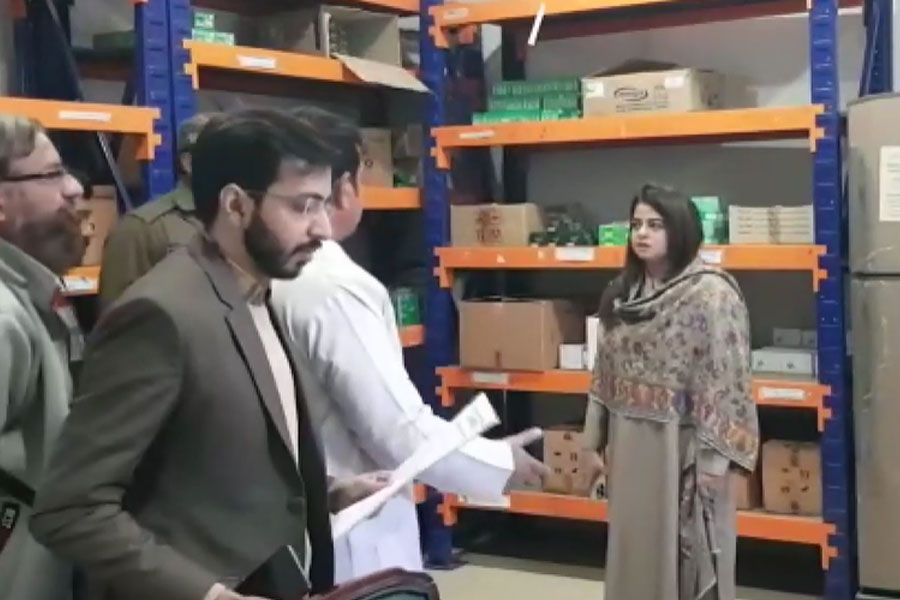 Moreover, DC Quratulain Malik also took to social media to aware the public of Chakwal about the dos and don'ts of purchasing essentials from stores.
ڈپٹی کمشنر چکوال قراۃ العین ملک کا اہلیان چکوال کے نام اہم پیغام@CommissionerRwp @CS_Punjab @GovtofPunjabPK pic.twitter.com/quWYvwIWkk

— DC Chakwal (@DC_Chakwal) February 8, 2023
Pakistani Women like DC Quratulain Malik Are Paving Way for Females in Pakistan
Women who work in male-dominated fields and hold high-level positions serve as role models and trailblazers for other women. By overcoming the challenges and breaking down barriers, they pave the way for other women to follow in their footsteps.
Their presence and success in these fields help to challenge gender biases and shift cultural norms, creating a more inclusive and diverse workplace. This not only benefits the women who come after them but also helps to drive innovation and progress in the industry as a whole.
By carving a path for other women, these trailblazers play a crucial role in promoting gender equality and fostering a more equitable society.
Furthermore, when women work in male-dominated sectors and hold influential positions, they bring a unique perspective and diverse set of skills to the table. This helps to bring fresh ideas and new solutions to the forefront, leading to more dynamic and innovative outcomes.
Meet Dr. Anoosh Masood: First Female to Head Lahore Police Operations
Women in these roles can also act as mentors and supporters for other women, providing guidance and encouragement as they navigate the workplace. This creates a supportive network and helps to build a pipeline of female talent, making it easier for other women to succeed in these fields in the future.
Additionally, by breaking down barriers and proving their worth in male-dominated fields, women show that gender should not be a barrier to success.
This helps to challenge the idea that women are not capable of excelling in these types of positions and sends a powerful message to young girls and women everywhere that anything is possible.
What are your thoughts about this? Share them with us in the comments below.
Stay tuned to WOW360.