The latest episode of Mayi Ri introduced a major twist with a teen pregnancy storyline, causing shock and uproar on social media, as viewers were previously drawn to the likeable couple of Annie and Faakhir.
Mayi Ri is a trending Pakistani drama that initially tackled the issue of child marriages in a light-hearted manner, gaining high viewership and TRP ratings.
The unexpected twist has sparked a debate on whether such portrayals in TV dramas can effectively raise awareness about child marriage or inadvertently normalise it.
---
---
Mayi Ri is one of the most trending Pakistani dramas at the moment on television. Grabbing eyeballs and achieving the highest TRP's the show is a thought-provoking series highlighting the perils of child marriages in the society. The show makers had chosen to tackle the highly sensitive topic in a light-hearted manner  until the latest episode was aired last night. A major twist in the drama has surely changed the course of the show and has caused an uproar on social media where netizens are in shock with the shocking twist of a teen pregnancy!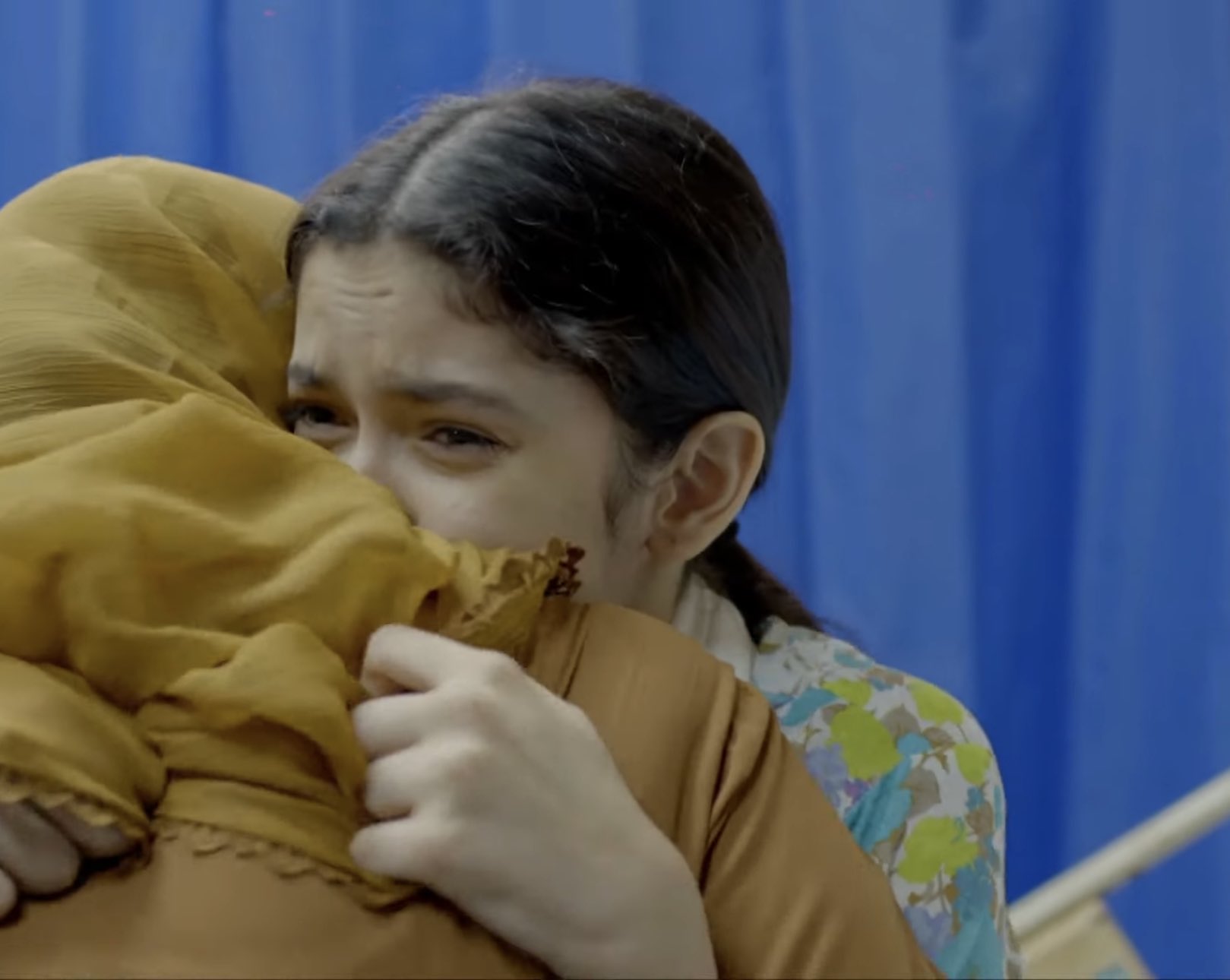 From Child Marriage to Teen Pregnancy: Mayi Ri
This compelling narrative unfolds the life of Annie, a vibrant 15-year-old schoolgirl whose world is abruptly upended when she is forced into marriage with her 16 year old cousin, Faakhir due to her uncle's dying wish. Through Annie's tumultuous journey, the series sought to unveil the grim and far-reaching consequences of child marriages, which can forever shatter the innocence of childhood. From putting conditions on Annie's studies to making her cook, clean and do all the house chores, the story has now taken a serious turn where she and Faakhir, two teenagers are going to have the added responsibility of a child of their own.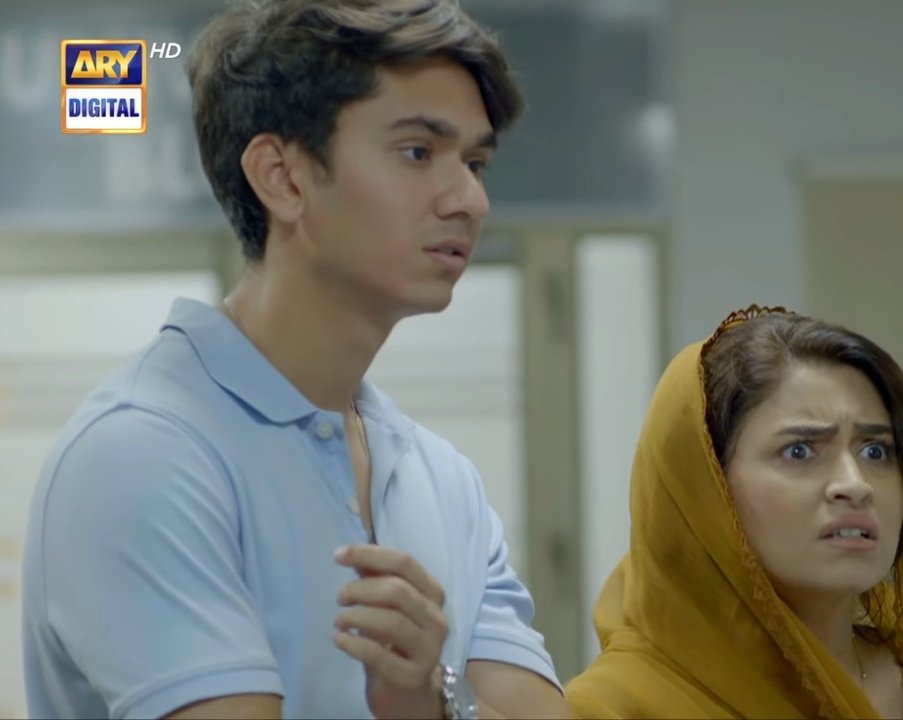 Child Marriage in TV Shows: Balancing Actions and Unintended Consequences
Annie and Fakhir had been getting along quite well in the last few episodes and Faakhir was becoming the perfect husband any girl would be lucky to have. Instead of the consequences of child marriages, the public had grown to like the couple and the drama had received backlash for doing so, is the teen pregnancy their way of getting the drama back on track, is this one of the consequences of child marriage that show-makers are trying to show. Will this end up creating awareness for the masses or another reason to get children married.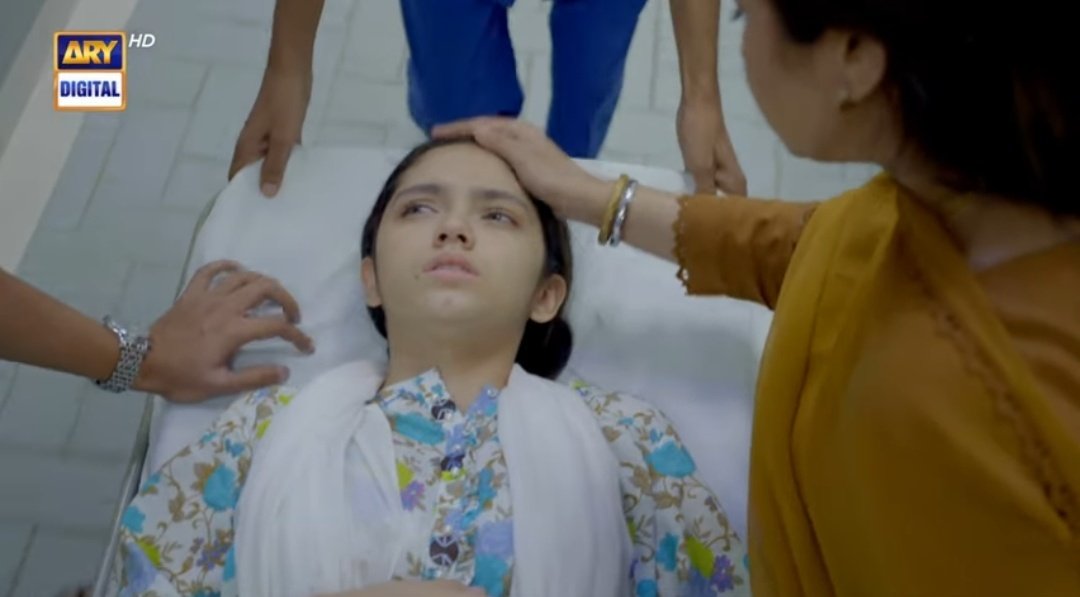 The portrayal of child marriages in television dramas is a complex and sensitive topic in Pakistan. On one hand, these dramas can serve as a medium to raise awareness about the harsh realities of child marriages and the dire consequences they bring. They have the potential to spark important conversations and encourage societal change.
On the other hand, there is a responsibility to ensure that such portrayals are handled with utmost care and responsibility. Inaccurate or insensitive depictions could inadvertently romanticize or normalize child marriages, potentially sending mixed messages to the audience. In the case of Annie and Faakhir, the two were slowly becoming couple goals and younger generation watching the show may have fantasized about getting a partner like that.
Here's what netizens have to say about Mayi Ri's Teen Pregnancy on Television:
#MayiRi has huge viewership & there is a pregnant girl who is 15 years old & shown to be happily married? How brain dead do you have to be to glorify child marriage? No body cares if you show their marriage was a wrong decision in last episode or whatever. This is just so wrong!! pic.twitter.com/J8YPeIWN9P

— ۰ (@paindupastry) September 11, 2023
A 15-year-old girl is shown as pregnant!!!!

What exactly is the writer thinking?
Is this how the show sets an example to the society?
🤚😡😡#MayiRi pic.twitter.com/UftywB34do

— Evin || ℋ𝒶𝓂ℯ𝓈𝒽𝒶 ℳℯℯ𝓇𝒶𝒷 𝓀𝒾 𝓂𝒶𝓇𝓏𝒾 (@Evinnn2016) September 11, 2023
The pregnancy was in the teasers. Aini & Faakhir are born out of child marriages. It's a vicious cycle, a BLOW to Aini's future – & that's the point. The TREATMENT is the issue. Intimacy at a young age is huge. It needed to be handled sensitively. That's the problem. #MayiRi pic.twitter.com/Ka50iYsB6A

— SophiaQ (@SophiaAQ) September 11, 2023
istg i am so done with this crap show #MayiRi, the writer did such a pathetic job cause this is not at all how you address "child marriage" issue by romanticizing it sm; the girl is now pregnant…you wanna say two underage kids did se*??? pic.twitter.com/heh9CCKjbs

— deeja | ✯ (@deeejjayyyy) September 11, 2023
lmao can't believe these writers are actually showing these two KIDDOS falling in love 😂

someone tell me iss show ka real theme kya h bcoz Fakir & Annie legit have the most sane & healthy marriage/ relationship in the show 😜

also Fakir standing up for Annie 👌❤️

#mayiri pic.twitter.com/R42dUcXoTY

— special master (@special_master_) September 5, 2023
I thought this was just a teaser to draw attention to the topic.
but now it's come true.

BAKWAS!!!#Mayiri pic.twitter.com/pe4rwbQnOs

— Evin || ℋ𝒶𝓂ℯ𝓈𝒽𝒶 ℳℯℯ𝓇𝒶𝒷 𝓀𝒾 𝓂𝒶𝓇𝓏𝒾 (@Evinnn2016) September 11, 2023
#MayiRi On top of it their reactions were like 'Ye kese hogaya, like jab ho raha tha to pata hi nahi chala inko? They have lacked in execution. Handle nahi kar paai team.

— Mehak Nadeem Khan (@mehakhaaan) September 11, 2023
Did #mayiri writters change with itv writers cause itna illogical toh sirf indian serials mai hote hai 🙂

— ᵐⁱʰᵃ 🇧🇩 (@xsooxz) September 11, 2023
The twist in #MayiRi has blown my mind. I thought they were just showing the supportive husband part, but eventually they are going to get divorced, and we'll see Annie as a boss girl. I ACTUALLY thought they never accepted the marriage.

— amna🦋 (@amnaheha) September 11, 2023
Annie is pregnant?? What's wrong with the makers?? Early marriage has 20 different problems and they went with this story lineup. She's is 15 ffs. #mayiri

— `✵ (@hyperexonic) September 11, 2023
As television dramas continue to tackle pressing social issues, it is crucial for creators, producers, and writers to strike a delicate balance. They must provide a platform for meaningful conversations while avoiding any unintentional glorification or misrepresentation of sensitive subjects like child marriage. This way, television dramas in Pakistan can effectively contribute to raising awareness and driving positive change in society.