Pakistani drama "Mayi Ri" creates buzz with a plot centred on child marriages, despite intended condemnation.
Audiences express unconventional liking for lead couple Annie and Fakhir, romanticizing their relationship, despite the legal and social issues surrounding child marriages.
Show-makers criticised for deviating from intended message against child marriages, as storyline glorifies young couple's marriage, household duties, and studies.
---
---
Pakistani drama Mayi Ri has been the talk of the town ever since the teasers were released. Audiences were left shocked at the shocking plot reveal on 'Child Marriages' and the drama piqued interest resulting in high ratings.
Airing on ARY Digital, the drama airs daily at 7pm with Aina Asif and Samar Jaffri, both child actors in the leading roles. What seemed to be a condemnation on the harsh reality of child marriage in Pakistan, seems to be going the other way around now that the story has unfolded further.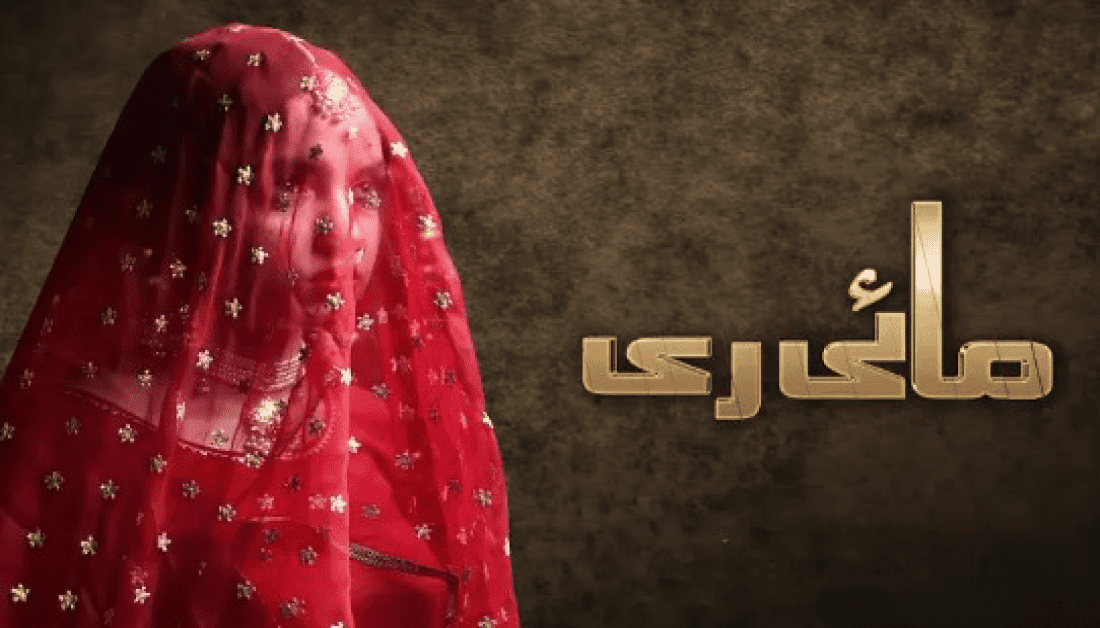 In many parts of Pakistan, deep-rooted traditions, coupled with poverty and limited access to education, drive families to marry off their young daughters. Girls are often seen as a burden on their families due to economic constraints, and marrying them off at a young age is sometimes considered a way to alleviate financial pressures. In Mayi Ri the two cousins were simply married off to fulfil the wish of the dying father and the head of the family, played by Noman Ejaz.
Discrepancy Between Law and Portrayal in Mayi Ri
Annie and Fakhir, two cousins were forcefully married off to each other both of them being underage – which itself is a red flag since this is illegal by law. In the episode before the actual wedding took place the police were shown arriving to the scene after Annie and Fakhir tried their best to stop their wedding from happening. However, the police could also do nothing to stop the wedding.
 

View this post on Instagram

 
The legal age for marriage in Pakistan is 18 for males and 16 for females, as per the Child Marriage Restraint Act of 1929. However, implementation and enforcement of this law have been inconsistent, and the cultural and social norms often hold more sway in many communities. According to this Pakistani law, Annie and Fakhir's marriage could have been stopped by the police, but the contrary was shown.
Mixed Audience Reactions and Ethical Concerns
In the coming episodes instead of a disaster unfolding, the show-makers have instead created and pushed this unconventional likeness of the lead couple. Taking a look at some of the comments under Mayi Ri posts on various social media platforms, one can see the audiences are appreciating this child marriage being shown to the masses via television. While some are calling it the right thing to do, others are finding the couple totally adorable 'shipping' them and can't wait to see their romantic scenes together as the story progresses.
 

View this post on Instagram

 
Let's not forget the actress Aina Asif is a 14 year old who in the drama is studying in school and wishes to focus only on her studies. However, she is being made to wear gold bangles and jewellery similar to a typical newly-wed. The show-makers did not even leave it to the 'Nikkah' taking place but a Rukhsati was done too. Watching two teenagers sharing the same bedroom is definitely not something that needs to be glorified in a country like Pakistan where child marriages are seemed like a right of way.
It seems like the condemning message on child marriages has been lost along the way. Show-makers need to rectify the situation instead of showing how well the two teenagers are managing all their responsibilities including their marriage, household duties and studies.
In recent posts by Samar Jafri and Annie Asif, the two have put up fun behind-the-scene pictures from their 'on-screen' wedding in Mayi Ri. Take a look at what netizens are have to say about the show:
 

View this post on Instagram