Maheen Muhammad, also known as Dolphin Ayaan, represents the struggles faced by transgender individuals in Pakistan, including discrimination in education and employment.
The article underscores the pressing need for greater awareness and societal change to combat the deep-rooted stigma and discrimination faced by transgender people in Pakistan.
While legal protections exist through the Transgender Persons (Protection of Rights) Act of 2018, effective implementation relies on raising public awareness and support for transgender rights in the country.
---
---
Transgender individuals have long been marginalised and subjected to discrimination in Pakistan. However, there is a growing movement in the country aimed at creating awareness about transgender rights and working toward a more inclusive society. A recent viral video of transgender, Maheen Muhammad popularly known as Dolphin Ayaan has shed light on the difficulties faced by transgenders in the country.
Maheen's Journey to Becoming 'Dolphin Ayaan'
Born and raised in Peshawar, Maheen was born in a family that did not accept her for what she was. She studied and graduated from college aswell but left home after problems at home increased. She is a graduate of Civil engineering despite being a very bright student in school. Apart from Civil Engineering she also completed a 4-month internship in Cyprus and received distinctions in college.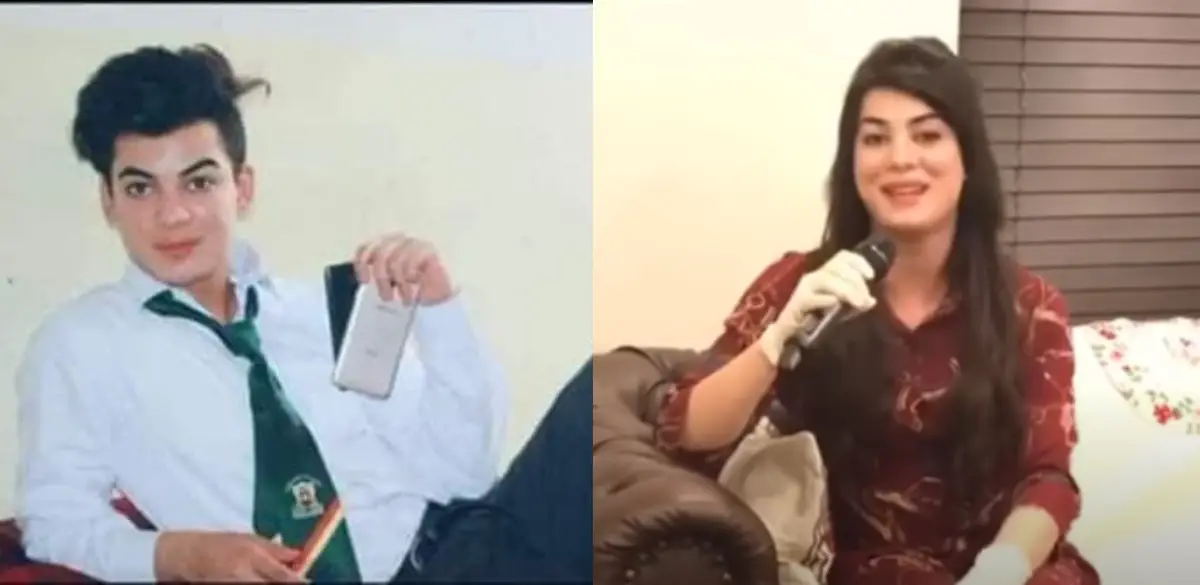 It seemed like Maheen had a brilliant future ahead of her after college, however, she did not get any job opportunities due to her gender. She was not judged per merit but on her gender. No-one was ready to give her the chance at employment and in order to survive she resorted to this life of dancing for money like the other transgenders.
"I was given death threats and I came back to Peshawar thinking it would be better to be shot by someone rather than continuing to live in this way."
Disheartened by everything and everyone around her, Maheen came back to the Khwajasiras with whom she continues to live to date. She is still hopeful and wants to achieve greater things in life and study ahead too if given the opportunity to do so.
"I would like to study ahead and enrol in a PhD program if I was given the opportunity. I have been an exemplary student throughout my life and also received a laptop from the HEC."
Despite being a bright student, she was bullied for being a transgender. Maheen, aka Dolphin Ayaan, is a graduate of Civil engineering. Moreover, she has also completed a four-month internship in Cyprus and was a class topper in college. Even after such academic brilliance, Maheen was unable to find a respectable job and status in the society.
Maheen has always been at the receiving end of domestic abuse from people around her. She says after her video got viral, her family has asked her to stop all contact with them. They believe dancing is not respectable.
Maheen sent out a message for her family members in the video saying,
"I wish them well and believe that the Almighty is watching over me. I just want to ask them what do they want me to do? When I was in college they did not want me to study and now that I am fending for myself through dancing, they are stopping me from doing this too. What do they want from me after all!?"
 

View this post on Instagram

 
Creating Awareness on Transgenders in Pakistan
After listening to Dolphin Ayaan's struggles, the importance of raising awareness about transgender issues in Pakistan is now more than ever. Although multiple NGO's and human rights activists are working tirelessly and efforts are being made to empower and uplift this marginalized community, it is the cumulative society that will have to step up and bring about the much needed change.
Maheen suffered from intense bullying all through her childhood to adult life. As seen in the did not want to fall into the vicious cycle of earning money through dancing, but people around her did not make it easy for her to survive like a normal person working hard to make ends meet. The deep rooted stigma and discrimination transgenders face on a daily basis needs to end.
Legal Recognition and Implementation.
Pakistan has made significant legal strides in recent years toward recognizing transgender rights through the Transgender Persons (Protection of Rights) Act of 2018. This legislation allows individuals to self-identify their gender and explicitly prohibits discrimination against transgender people.
However, the effective implementation of these laws relies heavily on public awareness and support, making it imperative to educate the broader population about these legal protections.
Follow WOW360 for more.