The Lux Style Awards (LSA) management has issued an official statement in regard to the fiasco that recently took over social media.
So what happened?  Everything started when renowned Pakistani-Canadian journalist, filmmaker and activist Sharmeen Obaid Chinoy took to social media to boycott the LSA.
In her post, she pointed out that LUX is a brand associated with women's products and should have known better than to nominate a man accused of domestic abuse.
Moreover, she added that Uniliver, the parent company, which globally advertises 'no to domestic violence' campaigns and openly advocates against it should have given this two cents. Especially given that it is a part of the United Nation's Sustainable Development Goals (SDG).
Lastly, she added that back in 2012, she won an award from LUX which she will return as she no longer shares the same brand values. Moreover, Sharmeen Obaid Chinoy asked everyone to come together as a society to stand against domestic violence and call those who provide platforms to abusers.
Here's what she wrote:
In response, LUX generated a reply, reading:
'The LUX Style Awards submission are received from artists and channels as part of an open call for entries for consideration in the awards. All shortlisted nominations, for the Viewer's Choice Category of the LSA 2022 are a result of an exclusive viewer voting process, which is audited end to end by PricewaterhouseCoopers, LSA cannot participate in short-listing, vetting, or excluding any submissions or nominations.
In another post, the management posted:
'The LSA believes in respecting the freedom and diversity of audience views, and does not regulate or limit engagement (except in cases of content with obscene or inappropriate language) on our social media platforms'.
Under this post, activist Kanwal Ahmed shared her two cents on the matter, saying:
'How come my comment isn't visible to ANYONE except friends and followers then? Having said that, the day you stop platforming abusers and wife beaters you won't need to hide your bachi kuchi izzat either. Funny that you're violating your own pretentious CSR principles and #unmute campaign by supporting perpetrators of gender-based violence.'
Others also spoke up and out against the platform.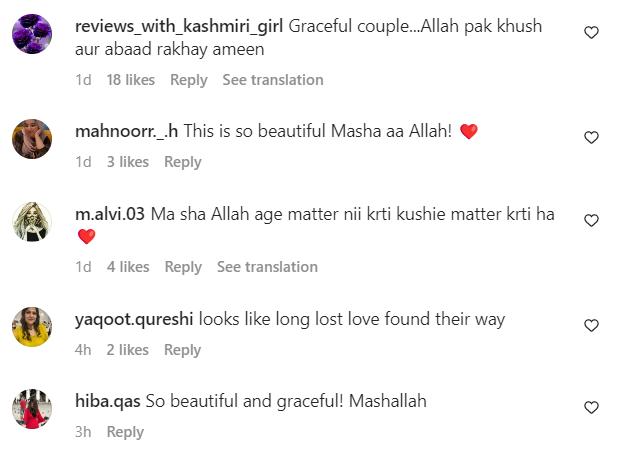 We have yet to see if Feroze Khan walks away with he award and will this topic escalate.
Stay tuned to WOW360 to find out.