A Karachiite has reportedly been arrested for allegedly harassing a Turkish Vlogger – Seda Nur. Seda was in Karachi's famous Saddar area recording her vlog near Empress Market when Shoaib was following her.
After the video went viral, the police arrested the man who is said to be a resident of Khudadad Colony. The report was lodged under sections related to uttering any word or making any gesture intended to insult a woman's modesty.
The accused apologized for the incident. Karachi Poice also tweeted saying that they will not let Pakistan's name tarnish.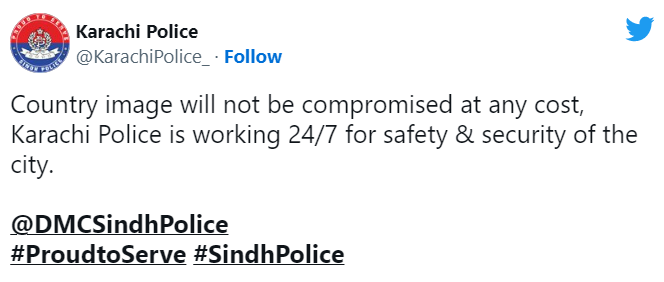 He recorded a video message asking for forgiveness saying that he himself has 2 sisters and that he can not think ill of a woman.
Moreover, he added that he saw her recording, and wanted to pass time with 'tafree' but realized his mistake.
ترکش ولاگر کو صدر میں مسلسل ہراساں کرنے والا خداداد کالونی کا رہائشی نکلا، پریڈی پولیس نے ملزم شعیب کو گرفتار کرلیا،ملزم کا سافٹ وئیر اپڈیٹ کیا جارہا ہے پہلے ملزم ٹائم پاس کرتا رہا اب خاتون کو اپنی بہن مان لیا ویلڈن پریڈی پولیس ویلڈن سندھ پولیس@KarachiPolice_ @DMCSindhPolice pic.twitter.com/D5J7OmCyQi

— Nazir Shah (@SsyedHhussain) September 23, 2022
Shoaib will be presented in front of the magistrate today in court and further actions will be taken accordingly. Reportedly, social activists also offered their two cents on the matter as many similar incidents have arisen in the recent past.
American activist and Vlogger Arabela Urpi registered an FIR at the Border Military Police (BMP) Station. She stated that she was allegedly gang-raped by her tour guide and accomplice Muzmal Sipra and Shehzad of Rajanpur on the night of July 17 in a hotel room.
Moreover, She had alleged that Sipra had also recorded her video earlier without her consent. Arabela added that Sipra had given death threats and that if she pursues legal actions then it would not be good for her.
A month after the incident, the vlogger took it to her social media opening up about how men have been victim-blaming her, and pointing out that 'she wanted it and that if she had not wanted to be raped she should have 'covered herself'.
Read More:
Foreign Vlogger & Fort Munro Assault Survivor Arabela Gets Victim Blamed by Social Media
Stay tuned to WOW360.