Director of Iqra University, Rizwan Bari, arrested by FIA for online harassment of female students.
Incident highlights ongoing harassment concerns in educational institutions.
Over 70% of female students in Pakistan report experiencing harassment, emphasising need for preventive measures.
---
---
Another disturbing incident has highlighted the on-going issue of harassment within educational institutions. Rizwan Bari, Director of Iqra University in Islamabad, has been apprehended by the Federal Investigation Agency (FIA) on charges of harassing female students online.
This alarming case highlights the urgent need for safeguarding students' safety and well-being in academic environments.
Impersonation and Harassment by Iqra University Director
According to FIA sources, Rizwan Bari was arrested in Islamabad after being accused of creating email and social media accounts in the name of a harassed female student. Under the guise of the victim, he allegedly sent objectionable content to multiple individuals on social media platforms.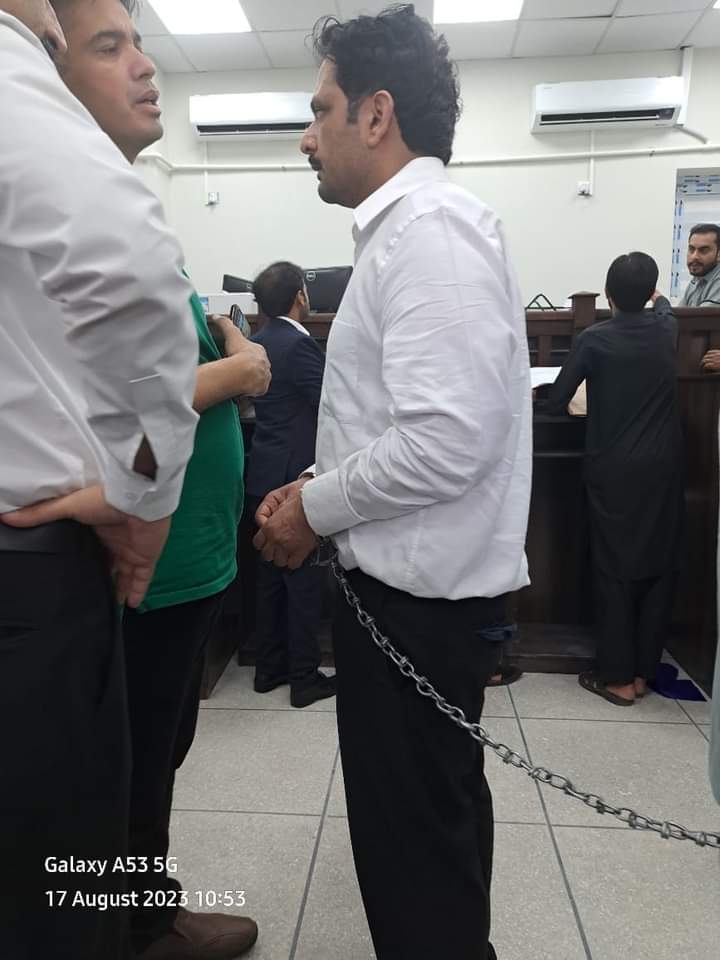 The individual in question possessed inappropriate images of the complainant female student. He then shared these images on social media under disguise. Additionally, he orchestrated the creation of counterfeit email accounts and other online profiles with the intent of tarnishing the student's reputation through character assassination.
This act of impersonation and harassment has raised serious concerns about the safety and security of female students. This disturbing harassment committed by the rector of a university has raised alarms amongst parents, students and the faculty.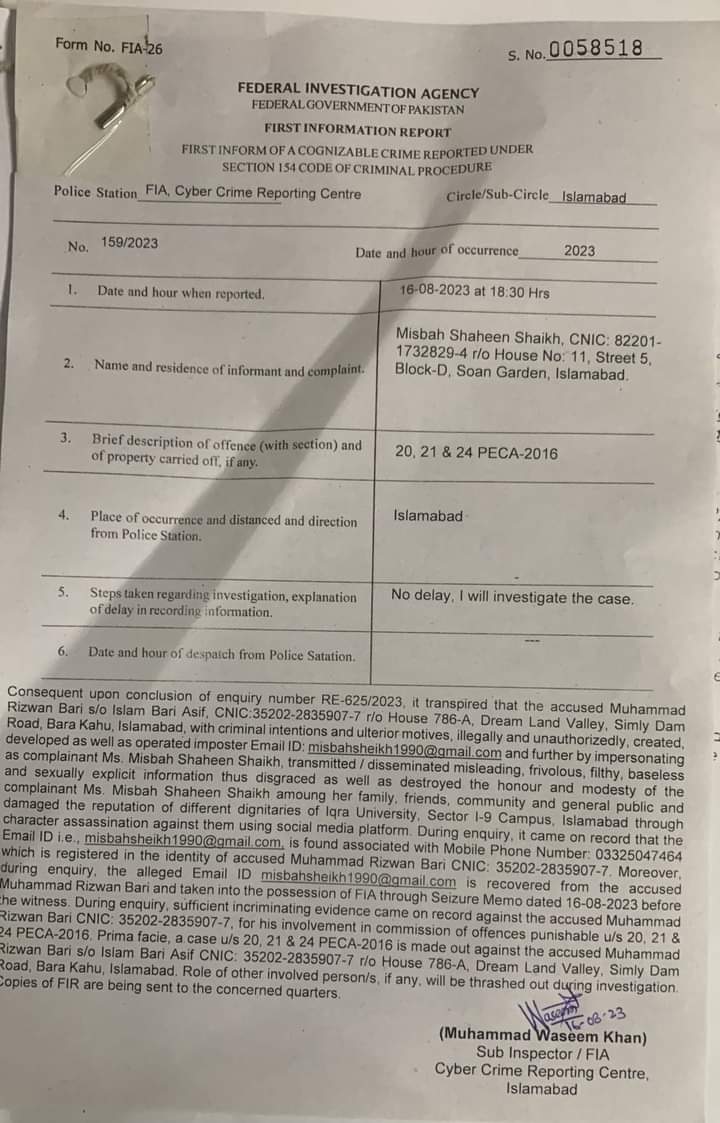 70% of Female Students Report Harassment in Pakistani Institutes
Statistics reveal that a significant number of female students have reported experiencing harassment in various forms across different reputable schools and universities in Pakistan. According to a survey conducted by the Higher Education Commission (HEC) in Pakistan, more than 70% of female students reported experiencing some form of harassment during their time in educational institutions. This shows that urgent and strict measures to prevent such incidents from occurring should be implemented.
The Prevention of Electronic Crimes Act (PECA) has been a pivotal legal instrument in combating online harassment and cybercrimes. While the law provides a framework to deal with such offenses, the effective implementation of preventive measures within educational institutions remains crucial.
While legal actions against perpetrators are necessary, long-term solutions require systemic changes in how educational institutions approach and combat harassment.