Almost 60% of the women experience bias at work, whether deliberate or unconscious; bias makes it harder for women to get hired and promoted – and negatively impacts their day-to-day work experiences. (@leaninorg).
Knowing that #bias exists isn't enough. We all need to take action to #BreakTheBias 🙅‍♀️ So if you're looking for #IWDresources to guide your #InternationalWomensDay activity, download the #IWD2022 @LeanInOrg toolkit to help drive change 👉🏽 https://t.co/JiBvd40ET7 pic.twitter.com/23uZivrRFi

— Women's Day (@womensday) March 3, 2022
This International women's day, let's imagine a gender-equal world. The theme of this year is Break the Bias, which promotes a world free of bias, stereotypes, and discrimination against women. A diverse, equitable, and inclusive world where difference is valued and celebrated. Women of the world, together, can forge women's equality and #BreakTheBias.
Each year, on the 8th of March, we recognize outstanding measures women take in various fields, especially those dominated by men, despite facing diverse challenges such as the pay gap, gender bias, stereotypes, and norms. Following are 10 Pakistani women who have shown stellar performance beyond their capabilities and have become trailblazers this past year:
1 – Hina Chaudhry
Even though Pakistani women are part of the healthcare sector, they often don't have enough opportunities to put their names on research, surgical techniques, etc. Pakistani doctor settled in the United States has climbed her way up regardless of the biases and has found a way to regenerate dead heart cells after a heart attack, a significant breakthrough in medicine. Her research revolves around the complete process of new heart muscle growth.
She has also been featured amongst the top science fellows by the National Institute of Health (NIH) in the United States of America for the National Research Service Award. Previously she has also been featured among the top-20 most influential women in science in the Islamic world. She is also the winner of a $2.9 million research grant from the National Institute of Health to further her study into cardiac cell rejuvenation.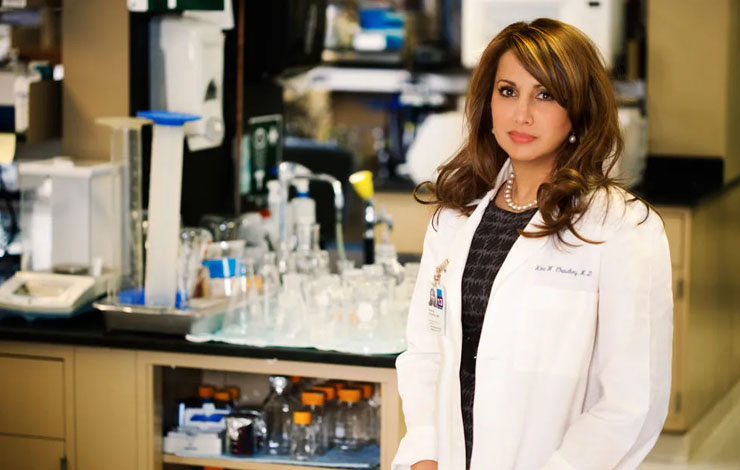 2 – Sonia Shamroz
Sonia Shamroz became the first-ever women district police officer (DPO) after being appointed by The Khyber Pakhtunkhwa (KP) Police for Lower Chitral, a region dominated by patriarchy.
Shamroz is a grade-18 officer of the Police Service of Pakistan. Shamroz comes from a district in Abbottabad. After clearing her CSS exams, she was posted as the Assistant Superintendent of Police.  She also holds an MBA degree in human resource management and joined the Pakistan Police Service in 2013. Shamroz returned to Pakistan recently after completing her Chevening Fellowship in the United Kingdom.
3 – Arooba Faridi
Arooba Faridi has become Pakistan's youngest female aerospace engineer, making her the first at her age. It is a field where it is rare for women to step into the country.
She received her international aircraft maintenance license this year. She has a maximum basic categories license from EASA (European Aviation Safety Agency). This means her license comprises CAT A1 & B1.1 (Aeroplanes Turbine), CAT A2 & B1.2 (Aeroplanes Piston). It took Arooba a total of 7 years of hard work and dedication to get here, where she is standing tall today.
4 – Dr. Shamshad Akhtar
The former State Bank of Pakistan (SBP) governor and ex-caretaker finance minister, Dr. Shamshad Akhtar, is the first female chairperson of the Pakistan Stock Exchange (PSX). For the first time in history, a chairperson of the PSX is a woman after years of being dominated by men.
Akhtar worked for 10 years at the World Bank before joining the Asian Development Bank in 1990. She held a top position where her duties included overseeing the bank's operations in many countries.  She was also an ADB expert on Southeast Asian economies.
5 –  Asma Hamid
Asma Hamid is the first woman lawyer to bag 'Advocate of the Year Title' at Pakistan's first women in law awards. Asma is an Advocate of the Supreme Court of Pakistan and former Advocate General of Punjab known for her dispute resolution and litigation practice.
Asma Hamid currently runs Asma Hamid Associates (AHA), a disputes-focused practice that caters to local and foreign clients who seek personalized and niche legal services in Pakistan.
6 – Fatima Changezi
Fatima Changezi is the first female naval officer from District Gilgit, Pakistan. She is from Gilgit and has joined Pakistan Navy as a Sub-Lieutenant officer. 10 years from now, women weren't seen in Navy uniforms, but now things have changed as women have begun stepping into the field.
Changezi received her rank after completing the 23rd Short Service Commission. She has many other accolades under her belt, including obtaining a Gold Medal in sports for her commendable performance throughout the training period.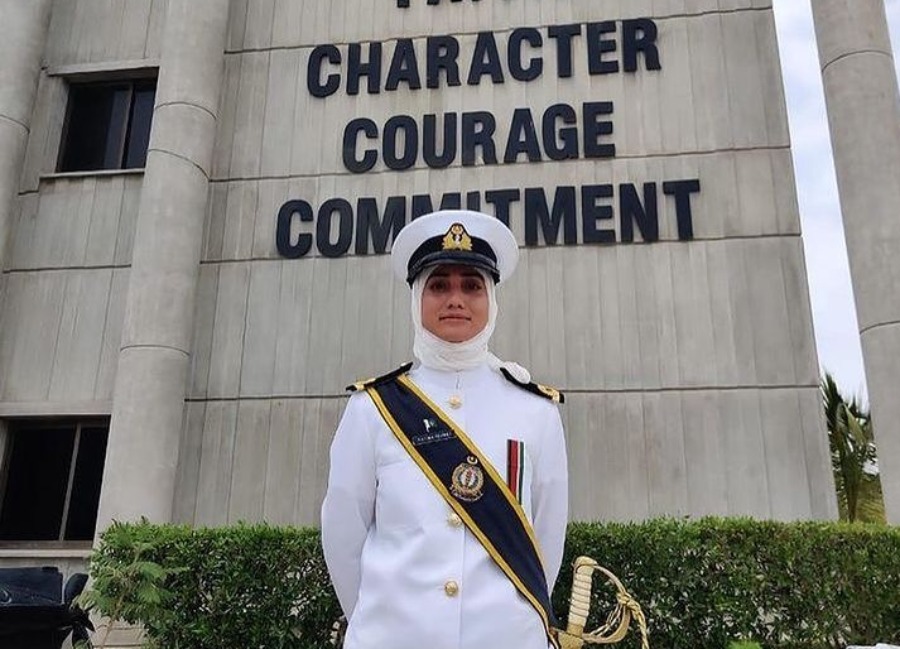 7 – Nigar Johar Khan
Nigar Johar Khan, who held Pakistan Army's first woman to hold Lieutenant General Rank, has become the first-ever female Col Commandant of Medical Corps. She is the only woman in a male-dominated field to maintain a leading position in the Pakistan army.
Lieutenant General Nigar Johar hails from Panjpit, Swabi district, and serves in the Pakistan Army as Commandant Military Hospital Rawalpindi. She has done her matriculation from Presentation Convent Girls High School in Rawalpindi and then graduated from Army Medical College. She received her Master's degree in Advanced Medical Administration from Armed Forces Postgraduate Medical Institute (AFPGMI).
8 – Halima Iqbal and Farwah Tapal
Pakistan's first women-led startup, Oraan, led by Halima Iqbal and Farwah Tapal, raised $3 million in seed funding to increase financial accessibility for women aiming to serve the women of Pakistan by becoming a neo-bank. In Pakistan, women in tech, and that too, working without a man in the leading position is rare.
Oraan was initiated by Halima Iqbal, an investment banker. While researching financial services available to women in Pakistan, Halima quickly saw a clear gendered gap in financial accessibility. Hence came into the picture the concept of Oraan. Farwah Tapal, a design strategist who recently returned home from Spain, co-founded Oraan with Halima in 2018. Both shared a vision to increase the availability of financial services to women in Pakistan efficiently and effectively.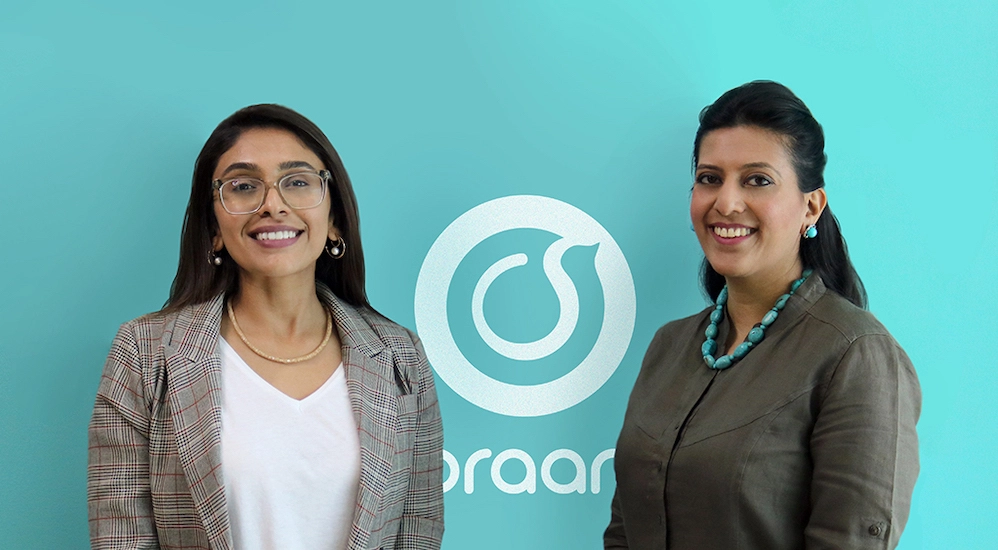 9 – Maryam Mujtaba
Maryam Mujtaba, a resident of Muzaffarabad, has become the first female commercial pilot from Azad Jammu and Kashmir (AJK). Another region where most women aren't allowed to work.
Maryam hails from a family from Shopian in occupied Kashmir. These Kashmiri migrants are now settled in Rawalpindi and Muzaffarabad. Ms. Mujtaba first went under an initial aviation training from Rawalpindi, Pakistan. Later, she moved to New-Jersy, the USA, to receive her commercial pilot license (CPL) for further training. PIA recently promoted Maryam as their 'first officer' after she finished requisite flying hours on domestic routes on Airbus-320.
10 –  Misha Japanwala
Misha Japanwala, a Pakistani visual artist and designer, has become the first to mold and design a body plate for American Rapper Cardi B to memorialize her second pregnancy. Women in the art are still policed online, so is Japanwala for her work. After coming into the limelight in Pakistan, she is often ridiculed by people on her social media for her work.
Her honourable works included a collaboration with supermodel Gigi Hadid last year.  She designed a sculptural mask for a special issue of V Magazine that the supermodel guest-edited. In 2018, Vogue Spain featured Japanwala's collection of breastplates and other wearable body castings modeled by French model Cindy Bruna in a six-page spread. Her work also addresses women's issues in Pakistan, such as domestic violence and honor killings. Last year she made it to Forbes 30 Under 30 Asia List 2021 among other 14 Pakistanis.
Leading Women in Pakistan's Media Marketing & Advertising Industry Share Their Opinion on the Gender Gap Divide #BreaktheBias. Read the full story here:
International women's day is celebrated globally every year on the 8th of March.  It recognizes and honors the social, economic, cultural, and political achievements of influential women amongst us. This year's theme set by International Women's day is #ChoosetoChallenge. Every woman is aware of the challenges she has to face in this world if she takes a step forward. If she chooses to challenge the norms, gender biases, and stereotypes to the best of her capability ..
Leading Women in Pakistan's Media Marketing & Advertising Industry Share Their Opinion on the Gender Gap Divide #BreaktheBias
Have something to add? Let us know in the comments section below.
For more news and updates, stay tuned to Wow 360.