Amina Hanif, a rising football player, breaks barriers by representing Chesham United and the Pakistan team.
Overcoming the challenges of playing with a hijab, Amina embraces her differences and aims to inspire young girls in the sport.
Amina's success and aspirations highlight the need for better infrastructure and scouting in Pakistan while promoting diversity and inclusion in sports.
---
---
Amina Hanif, an up-and-coming football player, is defying expectations and breaking barriers as she represents both Chesham United in the National League and the Pakistan team.
Born into a British-Pakistani family, Amina Hanif has encountered unique challenges throughout her football journey, mainly playing while wearing a hijab.
Nevertheless, Amina Hanif has fully embraced her differences and now proudly dons the headscarf during games, with the aim of inspiring young girls who may feel out of place in the sport.
Reflecting on her experience playing football while wearing a hijab, Amina Hanif, a midfielder for Pakistan, expressed her appreciation for being distinct.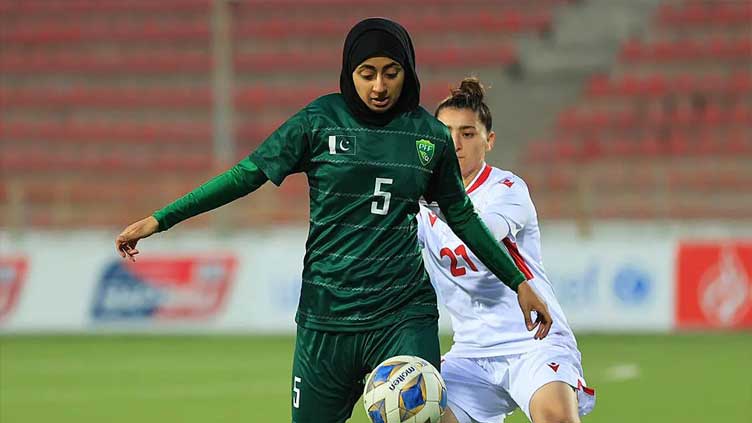 Amina, who currently plays for Chesham United, shared with The Guardian: "I used to feel extremely conspicuous wearing a hijab, and it negatively affected my confidence and concentration during games."
Initially, playing with the hijab presented difficulties, but with time, Amina explained that things improved.
However, she later experienced a shift in perspective.
"After a while, something clicked, and I stopped caring about everything. It feels really empowering when nothing can sway you," she remarked.
Amina, who recently made her debut for Pakistan, aspires to be a source of inspiration for young girls engaged in football.
"I relish being different—the hijab makes me stand out on the pitch. The only challenge I face nowadays is adjusting my headscarf after heading the ball or concealing my pins from the referee before the game. While I've been offered a Nike hijab, I'm banking on my own design becoming iconic," she shared.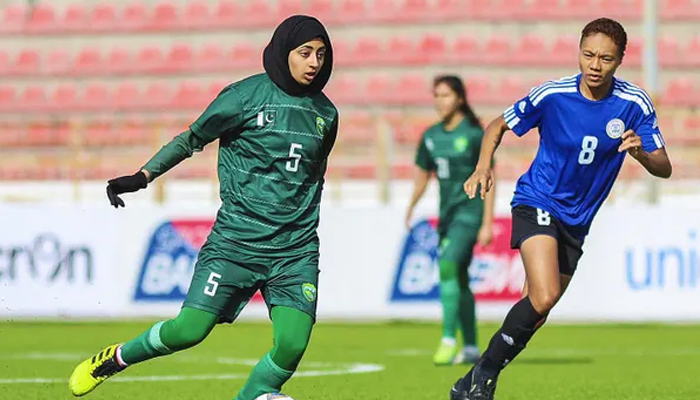 "Playing at the highest level has always been my goal. However, I hadn't heard much about the Pakistan women's team until the opportunity arose. It just goes to show that you never truly know where life will take you."
"The Pakistani community in the United Kingdom is often overlooked in many sports. Yet, by being part of the team, I hope to inspire other girls in Pakistan and the UK to pursue their passions and engage in sports."
Amina also expressed her belief in the talent within Pakistan, emphasizing the need for a proper football system to unearth and nurture it.
"Pakistan has a massive population, and trust me, there's talent out there—both boys and girls. It's just unfortunate that there isn't a well-established setup or scouting process in place. I hope that by achieving more success with the national team, other girls will see that it's worth investing their time and effort into pursuing their dreams," she asserted.
The accomplished footballer now anticipates that her achievements with the national team will contribute to the development of a better infrastructure and scouting system in Pakistan, facilitating the identification of talented players in the country.
While some family members initially expressed scepticism about her involvement in the sport, their support has grown, and her success has garnered respect from the entire family.
Amina recognizes the significance of diversity and inclusivity in sports and firmly believes that increased representation will create more opportunities for girls to reach the pinnacle of the game.
Kudos to Amina Hanif for her strong belief.
Stay tuned to WOW360.