The demand for modest gymwear in Pakistan has been increasing, with women seeking workout clothing that combines fashion, functionality, and modesty.
Flush Fashion, a new gymwear brand in Pakistan, offers trendy and modest workout clothes for Pakistani women, including long-sleeve tops and sports hijabs.
International brands like Adidas, Nike, and Puma have recognized the need for modest gym attire and have started catering to Muslim women's needs, promoting inclusivity
---
---
In recent years, the demand for modest gymwear has been on the rise, with women in Pakistan seeking workout clothing that combines fashion, functionality, and modesty. With a growing importance on fitness and wellness, it has become a necessity for women to opt for clothing workouts that are readily available in the market. While most of them are not modest, women make do, making slight alterations to the clothes or by wearing additional layers. Just like the Burkini which is still not easily available in Pakistan, modest gymwear is the need of the hour. Fortunately, a new gym wear clothing brand, Flush Fashion has trendy modest workout clothes for Pakistani women.
Flush Fashion Becomes First Brand for Modest Gymwear in Pakistan
From women's modest tracksuits to workout hijab's the brand is introducing the entire she-bang that is perfect for a Pakistani woman who wants to work out in a gym. A combination of lightweight, comfortable and modest, the brand is the first to introduce this product in Pakistan.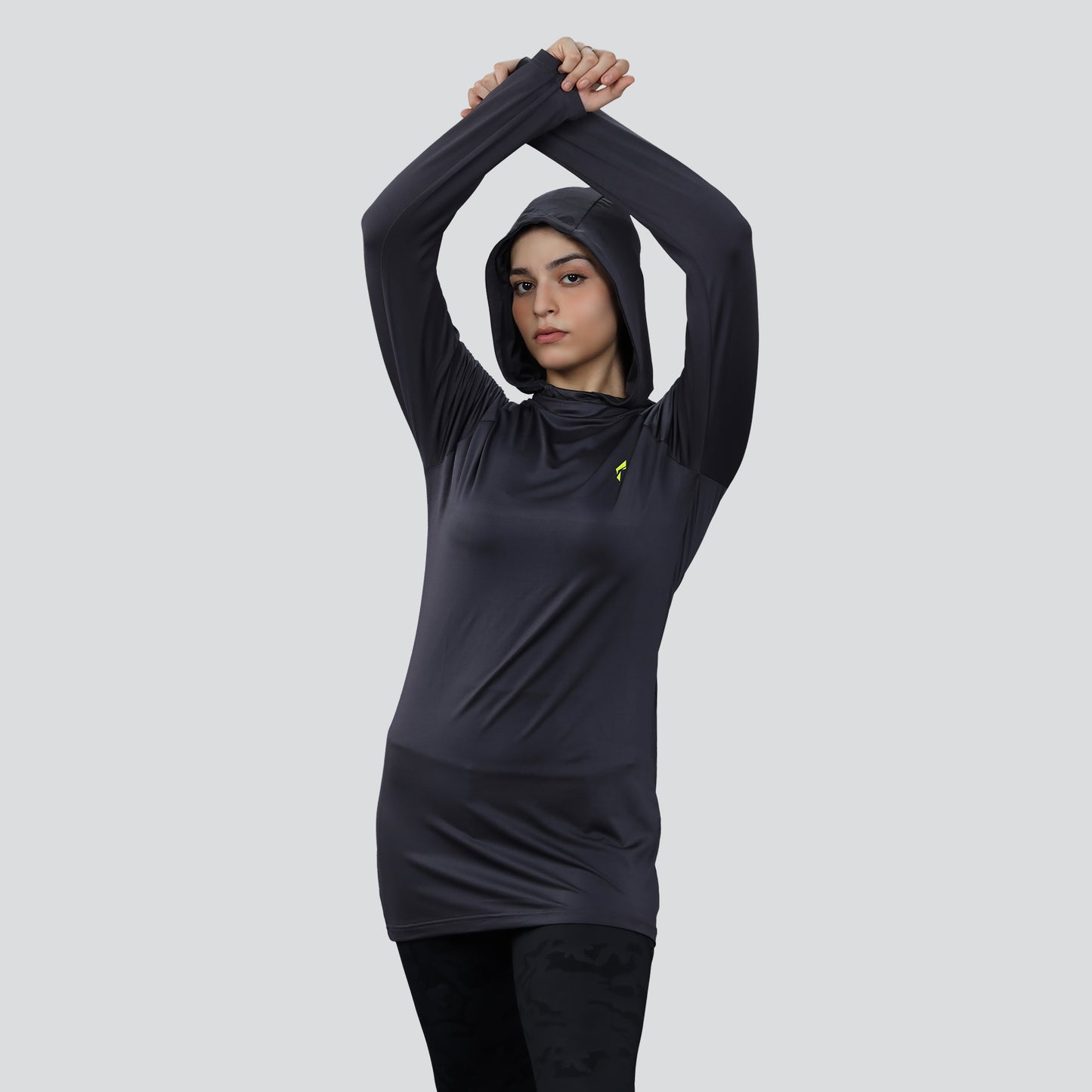 For women seeking modesty in gym attire, long-sleeve tops are a popular choice. Look for tops that offer loose or relaxed fits, providing ample coverage while allowing airflow. Sports hijabs have also gained popularity, as they are designed specifically for physical activities. These hijabs are typically made of stretchy and breathable materials, ensuring comfort and practicality during workouts.
The Rise of Modest Sportswear Globally
Recently international brands Adidas, Nike and Puma have all joined hands with muslim women around the world and have begun to cater to their needs of modest sportswear for women. These options prioritise full coverage and have received  much appreciation from Muslim women globally.
Modest gym clothing not only promotes inclusivity and diversity in the world of physical fitness but encourages people to comfortably engage in physical activities without compromising their cultural or religious obligations. Apart from this, a fully covered gym attire plays a key role in promoting body confidence. There are many women who regardless of their religion or cultural beliefs may feel more comfortable and confident exercising in front of strangers when their bodies are covered. This kind of clothing provides women with the focus they require to work on their fitness goals and enjoy their workouts without feeling self-conscious or judged.
Follow WOW360 for more.