Ramazan Bachat Bazaars are temporary markets set up in Karachi by the Sindh government to provide essential commodities at discounted prices.
With 27 such facilities in 7 districts of the city, they offer grocery and household items at reduced rates. However, many vendors complain that the customers are not interested in the government rates, which is why some stalls remain empty.
Ramazan Bachat Bazaars Location & Stalls
One such Bachat bazaar is located in Korangi's Bhittai Colony, situated at a garbage dump behind the regular weekly Sunday and Tuesday markets. The market has a few vendors who sell items like sherbet bottles, ice pops, and spices.
While some vendors claim to sell products at wholesale prices, others, such as Mohammad Waseem, who sells cooking oil, sell at Rs10 to Rs15 per litre cheaper than the market.
Mohammad Asad, who sells dried red chillies and other spices, offers three packets of spices for Rs50, which is cheaper than the market price.
"We are selling at wholesale rates basically, in the market, you'll get the same size packets for Rs25 each," he pointed out.
Nasreen Ijaz, a customer, believes that the Bachat bazaar is beneficial when purchasing in bulk. However, Bilquis, another customer, was disappointed with the lack of chicken shops and flour.
"Buying an entire carton of cooking oil instead of just one packet will give me a saving of Rs200 to Rs300," she pointed out.
The biggest Bachat bazaar in Karachi seems to be the one at the Kabootar Chowk at Hyderi Market, you can also explore another Bachat bazaar at Afghan Ground in Gulberg Town.
Customer & Vendor Feedback
Fahim Qadri, a vendor at the Korangi Bachat bazaar, claims that many vendors left because they did not want to sell items at government rates, even though the government provides free electricity and charges nothing for setting up stalls.
The duty officer, Mohammad Atif, also acknowledged that they were getting only 150 sacks of flour a day, while the market demand was 500 sacks.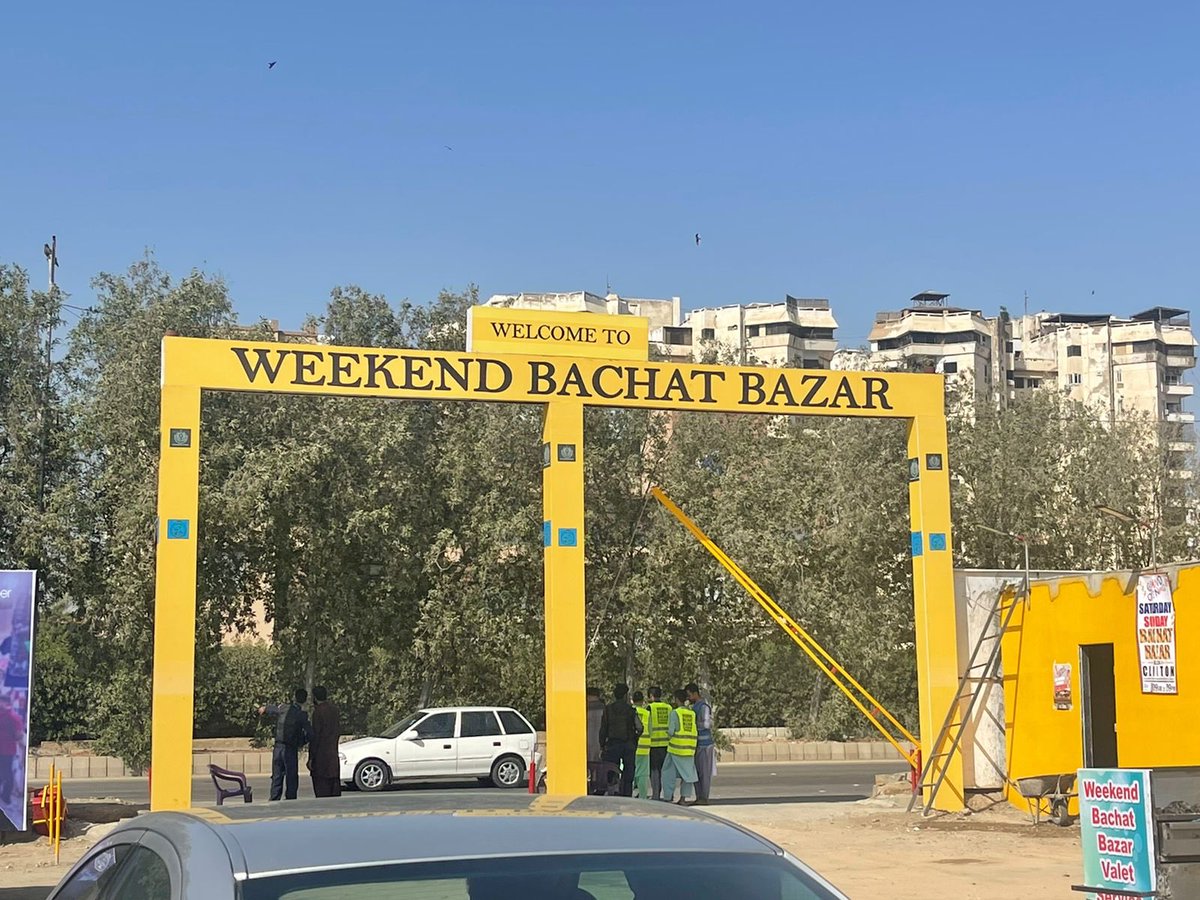 The Bachat Bazaar at Clifton's Jehangir Kothari Parade, which was not originally supposed to be there, saw fewer customers, but the vendors offered discounted rates. While Tanvir Ahmed, a vegetable vendor, sold most of his items, others, such as the fruit seller and butcher, left due to low demand.
A young man from the Nice Supermarket stall claimed that the vendors were selling products at a loss but preferred it over paying government challans for non-compliance.
Have you been to one yet?
Share your experience with us in the comments below.
Stay tuned to WOW360 for more news and updates.