Karachi ranks as the 5th least liveable city due to issues like inadequate infrastructure, traffic congestion, pollution, and rising crime rates.
Vienna maintains its position as the most liveable city, praised for its reliable infrastructure, vibrant culture, and excellent education and healthcare services.
The EIU's 2023 rankings consider factors such as healthcare, education, stability, infrastructure, and environment, with this year's edition focusing on themes like global living conditions, post-pandemic recovery, and the impact of conflicts on liveability.
---
---
The recently published 2023 edition of the Economist Intelligence Unit's (EIU) rankings for the most and worst  liveable cities in the world has named Karachi as the 5th worst liveable city in the world while Vienna was named the leading contender once again.
Factors Determining EIU Global Index
The EIU's Global Index has evaluated 173 cities across the globe based on crucial factors such as healthcare, education, stability, infrastructure, and environment. This year's average score has risen to a 15-year high, with a return to order after the covid-19 pandemic and better healthcare and education in developing countries. This year's edition is titled "Optimism Amid Instability."
The themes that the index report included this year were the best and worst living condition around the world, a return to order after the worldwide pandemic, how developing countries made improvements to liveability and finally how the on-going war in Ukraine and the resulting economic and political disruptions continue to affect liveability.
Karachi Ranked 5th Least Liveable City in the World
Pakistan's financial hub, Karachi has been ranked as the fifth least liveable city in the world. At the bottom of the index, the first least liveable city is Damascus in war-torn Syria, followed close by African cities Tripoli in Libya and the third spot was claimed by Algeria while Lagos in Nigeria was named the fourth least liveable city.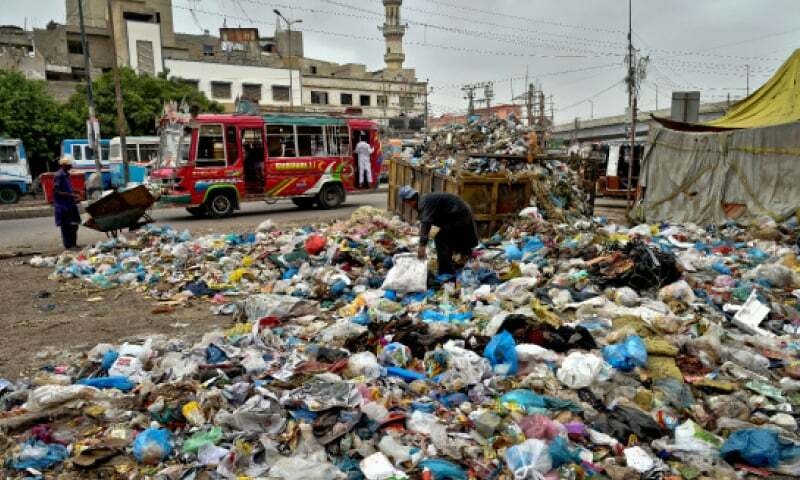 Karachi's dismal ranking can be attributed to numerous factors including sub-par infrastructure, traffic, extreme levels of pollution, rising population with inadequate facilities. The crime rates in the city have also increased due to hyperinflation in the country and the lack of basic healthcare, essentials like water and electricity also add to the factors leading to the low ranking. With no improvements being made for the population to better the standards of living, Karachi regains its spot at the bottom end of the table.
The Most Liveable City in the World on the EIU Global Index
Vienna successfully maintained its first-place position on the EIU's Global Liveability Index, commended for its dependable infrastructure, vibrant cultural scene, diverse entertainment options, and exceptional education and healthcare services. Vienna was closely trailed by Copenhagen in Denmark, which also retained its impressive second-place ranking. On third place is Melbourne followed by Sydney on fourth place while Vancouver takes its place as the 5th most liveable city in the world.
Follow WOW360 for all the latest news and updates.