Eid ul Adha is a time for celebration, and with week-long holidays, it's a perfect opportunity to binge-watch Pakistani Eid telefilms with your family.
Telefilms have gained popularity due to their diverse content and the ability to tell a complete story within a short duration. They offer a condensed and entertaining narrative without the need for long-term commitments.
Eid telefilms airing during this meaty Eid are; Jimmy Ki Ayegi Baraat, Tamak Toiyaan, Heer Majno and Yeh 2 too Much Hogaya amongst others.
---
---
Eid Ul Adha known as the festival of sacrifice is a time for celebration, with Eid ul Adha 2023's week-long holidays beginning tomorrow, we have a list of Pakistani telefilms you can binge watch throughout the week with your family.
Telefilms have gained popularity over the years for its diverse content where filmmakers are able to experiment and explore various genres and tell the story within a short time. The story wraps up in 90 minutes and needs no long-term commitments from viewers like the weekly episodes. Eid telefilms are always of the comic genre with an underlying message for the audiences – simply perfect to be watched with the whole family.
Check out a list of Eid Telefilms airing on your television screens this Eid ul Adha 2023:
Jimmy Ki Ayegi Baraat
Renown actor Aijaz Aslam known for comic roles, alongside the gorgeous Hina Altaf will be seen in Jimmy Ki Ayegi Baraat, the story will revolve around Jimmy aka Aijaz Aslam and his upcoming wedding. Written by Faisal Sheerazi and directed by Mazhar Moin, Jimmy Ki Ayegi Baraat will air on ARY digital.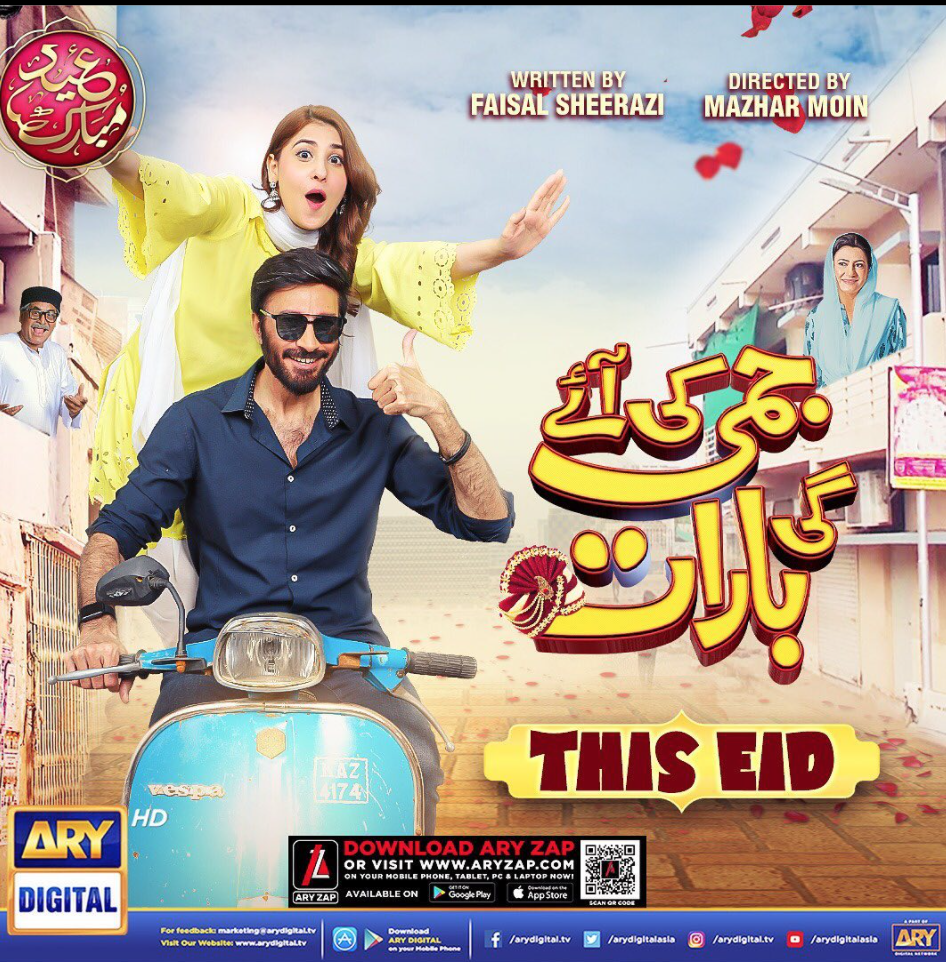 Mera Dil Meri Marzi
Airing on Aan TV, Mera Dil Meri Marzi is featuring Nadia Afghan, Neelum Muneer and Affan Waheed in leading roles. A romantic comedy, Mera Dil Meri Marzi promises to entertain to its fullest.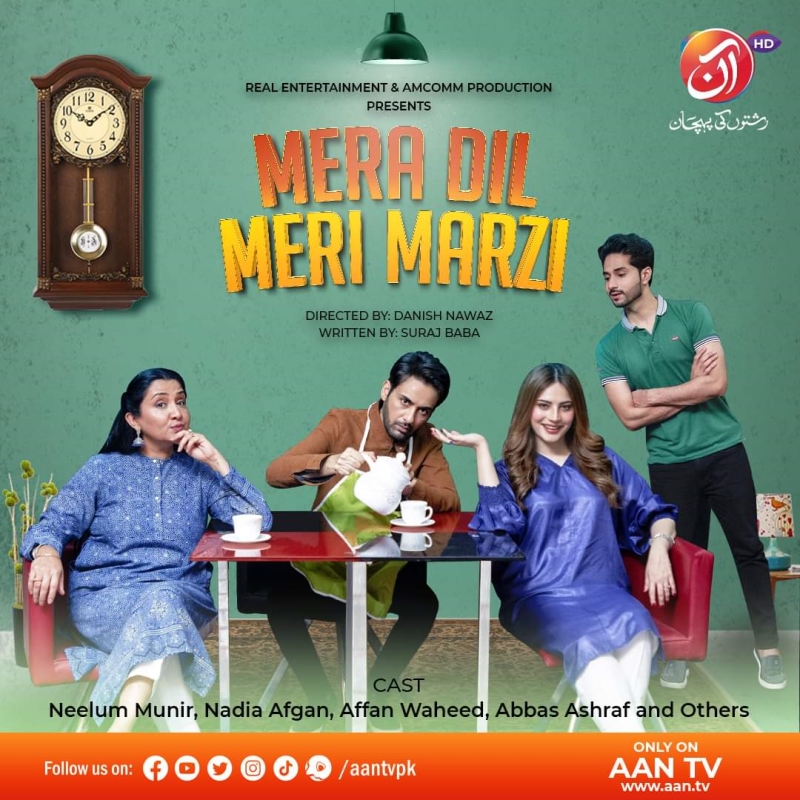 Qismat Khul Gayee
Starring the comedy masters Yasir Nawaz and Danish Nawaz, veteran star, Javed Sheikh, Sahiba Rambo and Mansha Pasho in leading roles. Packed with witty dialogue, comedic timing, and uproarious situations, this telefilm is sure to leave viewers in stitches. The telefilm is directed by Iftikhar Iffi and written by Misbah Ali Syed, the telefilm will air on ARY Digital.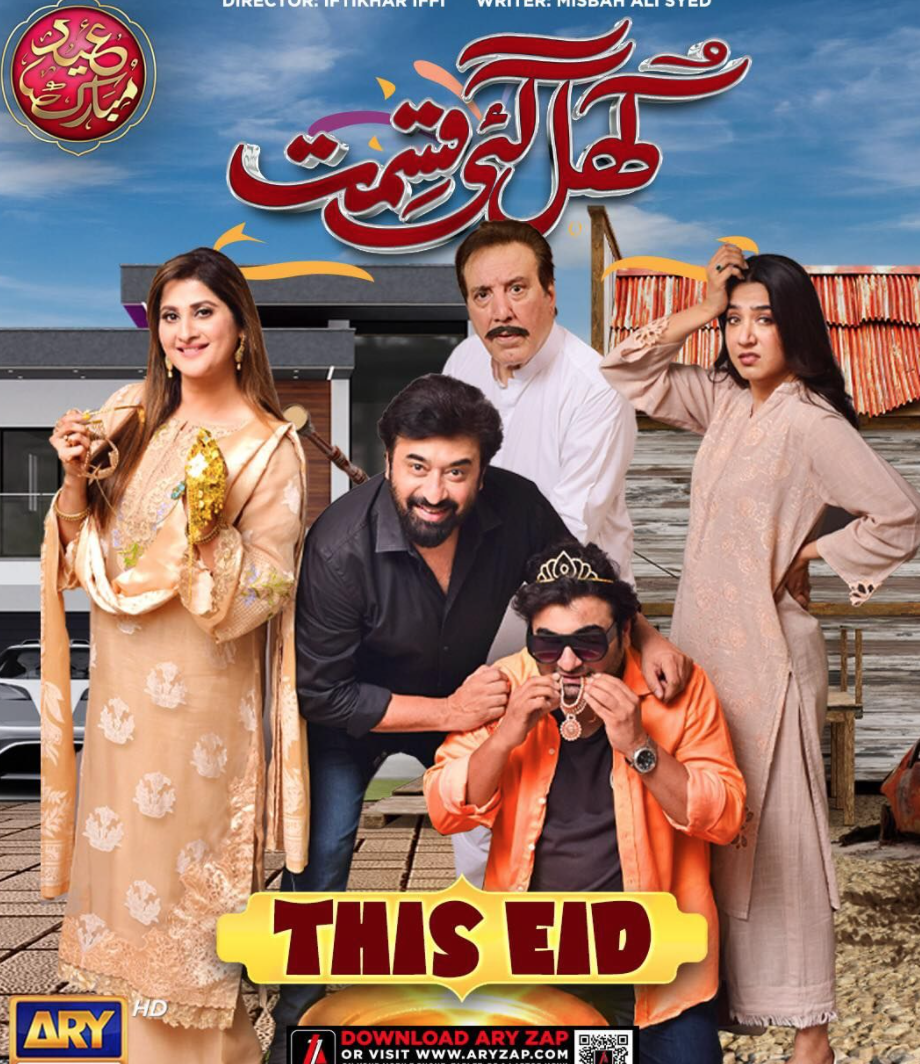 Heer Majno
One more Eid telefilm from Aan TV, Heer Majno is all set to hit the television screens this Eid ul Adha 2023. Starring the dapper Usama Khan and Azeka Daniel in lead roles, this rom-com will air on Eid Day 2 and is sure to be a good watch with the family.
Yeh 2 Too Much Hogaya
HK Productions presents, Yeh 2 Too Much Hogaya, starring Alizey Shah in a double role it seems, this will be the first time the actress has attempted such a feat and it will be interesting to watch how the story unfolds. Airing on Geo Televsion, the telefilm is directed by Shahrukh Naveed.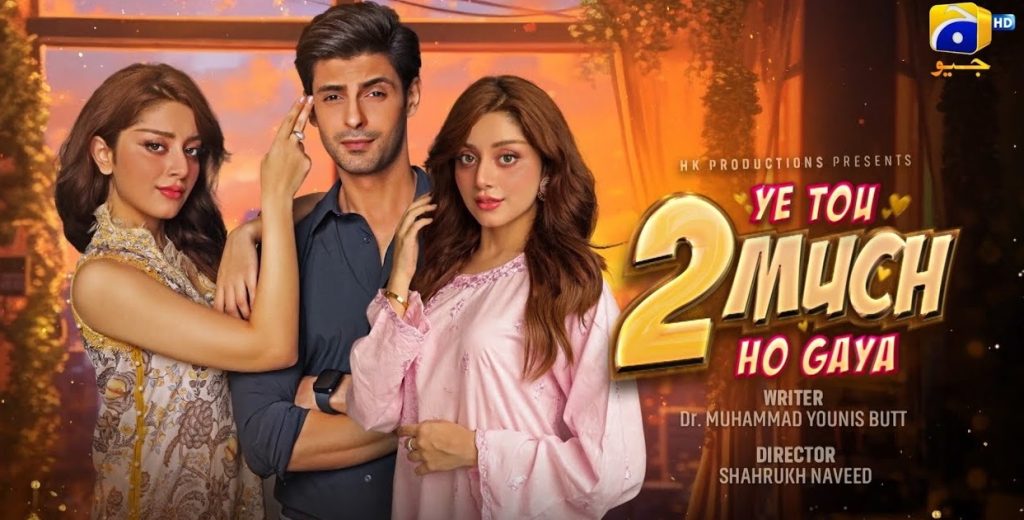 Good Morning Sasu Maa
Airing on HUM TV, Good Morning Sasu Maa's promotional trailer promises the movie to be a side-splitting comedy telefilm that guarantees non-stop laughter. The story seems interesting where the character is a morning show host. Starring Sania Saeed, Muneeb Butt, Madiha Imam in pivotal roles.
Tamak Toiyaan
The eid telefilm titled Tamak Toiyaan features, Shehzad Sheikh, Shamoon Abbasi, Sonya Hussayn, Saba Hameed and Noor ul Hassan in lead roles. The film will air on Hum Tv on the 3rd day of Eid.
What Eid Telefilm are you looking forward to this Eid ul Adha? Let us know in the comments below.
Follow WOW 360 for all the latest news and updates.