Makeup should always help to enhance your features rather than changing them completely with layers of foundation. Even a full face glam can transform you by beautifying your features yet at the same time not change your facial features entirely. One just has to learn the right tips and tricks. 
Today we're going to discuss go-to everyday look which should always be subtle and give you an effortless glow when you head out for work, college or to complete your daily chores. You just need to to learn the perfect balance before using your products.
For example if you already have pink toned lips, you just need to enhance them a little bit with a cherry or raspberry lip tint. If you already have naturally thick and lifted lashes, you may skip the mascara. Remember the rule, less is always more.
1. Don't Apply BB Cream Lighter Than Your Skin tone
Make sure not to use foundation on a regular basis since it's heavy to the skin for everyday use and your skin can breakout. BB creams are mostly light weight and give a medium coverage yet helps hiding pigmentation and dark spots. Do not use foundation or a bb cream lighter than your own skin tone. Instead, use a concealer one or two shades lighter than your skin tone to highlight your T-zone only.
2.  Do Conceal Your Under-eye
Once you're done with the base, apply a concealer two times lighter than your skin to get a fresh look. It'll help hide your eye bags and dark circles which one develops due to staying up late and exhaustion. You can even use a very little amount and blend with a brush or a soft beauty blender to hide your pimples and intense pigmentation.
3.  Don't Use A Bronzer 
The ever so famous contouring trend has unfortunately led women all around the globe to to contrast their cheekbones harshly and not realizing how it turns out for the other person to look at. Prioritize your concealing, not contouring. You  don't need to apply bronzer unless you're doing a full face glam or getting ready for a night out or a party.
4. Do Use Brown Or Nude Eye Shadow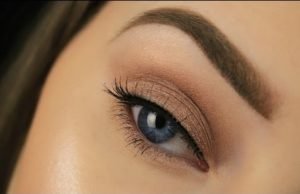 Nothing likes better than applying a natural brown or nude eye shadow on your eye lids that add definition to you eye's shape and enhances and gives you an effortless yet natural glow.  You can even use your fingers to blend the eye shadow, sometimes fingers can play a way better role than the brushes.
5. Don't Use A Dark Lip Liner 
Lining lips with dark shades is not only outdated but also makes your lips look unnatural. This is one of the biggest "don'ts" with a big red cross in the makeup industry. If you want to use a lip liner in order to make your lips appear bigger then you must go for a nude lip liner or a shade very close to your natural lip color so that when you put on your lipstick, no one would figure out you applied a lip liner and your lips will look fuller.
6. Do Apply Some Blush On The Apple Of Your Cheeks
One should absolutely consider cheek tints and blush as a daily beauty essential. Blush has the power to make your skin look instantly healthy and radiant if paired up with an SPF moisturizer and some mascara.  It's also one of the easiest products to apply, either with a fluffy powder brush, a stick or sometimes even with fingers gently.
 7.  Don't Wear Heavy Or Fake Eyelashes
Wearing false lashes suits one if heading out for a night out or a fancy event but wearing them during the day is just going overboard. Not just that, frequently wearing false lashes can hinder your natural eyelash growth and the lash glue is dangerous for your waterline if applied often. Use a good mascara which provides volume to your natural eye lashes.
8.  Do Wear A Soft Neutral Shade Of Lipstick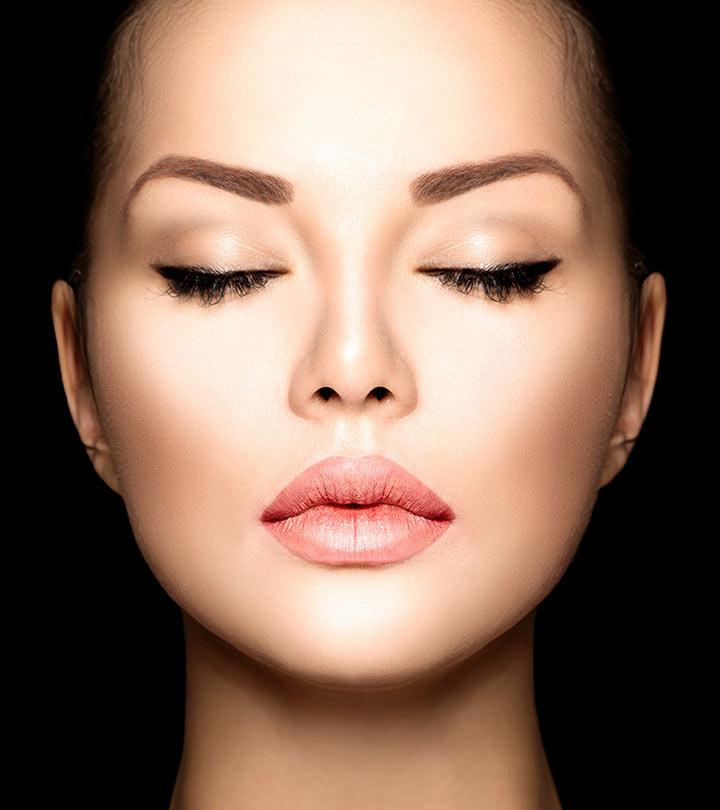 Sometimes wearing just the right shade of lipstick works better than wearing any other product on your face. Lipstick has the ability to make you feel confident, fierce, poised and put together all at the same time. Sometimes when you're going through a rough day and you're not in the mood for putting on makeup, just apply your favorite go-to lipstick and you'll look effortlessly attractive.
Which product is your most favorite out of all mentioned above? Let us know in the comments below.
Stay tuned for more articles and updates.