Ice bath facials, the latest beauty trend, are gaining popularity for their refreshing and revitalising effects, with celebrities endorsing their benefits.
In the scorching September heat, ice bath facials offer a soothing and hydrating solution. Methods include using frozen jade rollers or dipping a sheet mask in icy water for a quick, rejuvenating experience.
While not scientifically proven, ice facials are believed to reduce puffiness, swelling, and acne.
---
---
Are you ready to embark on a journey into the freshest beauty trend of the season? Today, we're diving headfirst into the world of ice bath facials, an exhilarating and revitalizing ritual that has not only captured the imagination but also the glowing complexions of the world's most illustrious celebrities.
The Latest Trend in Skincare
Keeping in mind the sweltering September heat, an icy face bath does sound heavenly for the skin and is sure to leave your skin hydrated. While you can simply dunk your face into a bowl of ice, other luxurious options can be using a frozen jade roller to massage on the skin or a dipping a sheet mask in icy water and putting it on the face for ten minutes.
Here are all the chilling secrets behind this icy, yet incredibly invigorating, skincare practice that's taking the beauty world by storm. Let's explore some of the most valid reasons to incorporate ice bath facials into your daily routine. The new trend is not backed by any scientific evidence but is said to help with puffiness of the face, swollen eyes and acne.
Reasons to Add Ice Bath Facials to Your Beauty Regime
Natural Glow
Ice bath facials are like a workout for your skin. They stimulate the production of collagen and elastin, which are essential for maintaining firm and youthful-looking skin. Over time, this can lead to a natural, healthy glow that's hard to achieve with other skincare routines and will not break the bank.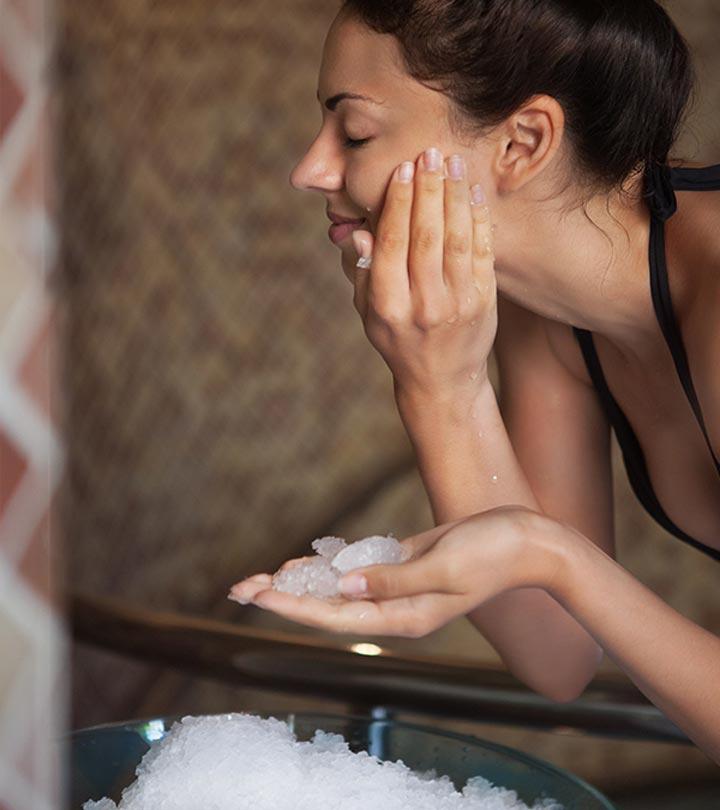 Tightening of Pores
The cold water helps tighten and minimize the appearance of pores. This not only enhances your skin's texture but also makes it less prone to breakouts by preventing dirt and impurities from entering the pores.
Enhanced Blood Circulation
The shock of cold water boosts blood circulation, delivering oxygen and nutrients to your skin cells. Improved circulation can contribute to a more even skin tone and a healthy, natural flush.
Reduces Inflammation and Swelling
Ice bath facials provide an immediate rejuvenating effect on your skin. The cold temperature constricts blood vessels, reducing redness and puffiness. This instant refreshment is perfect for mornings when you want to wake up your skin or before a special event to get that radiant glow.
Reduces Stress
Beyond the numerous physical benefits, ice facials can be incredibly relaxing for the body and mind. The cold sensation can help relieve tension and stress, leaving you feeling refreshed and rejuvenated, both mentally and physically.
Follow WOW360 for more.