Achieving radiant skin involves science-backed ingredients, top-quality anti-aging skincare products, and consistent routine for UV protection and aging prevention.
Key anti-aging products include Vitamin C for collagen and brightness, Hyaluronic Acid for hydration and fullness, and Ceramides to retain moisture.
Retinoids enhance skin renewal, while Niacinamide improves skin health and reduces redness, offering a well-rounded approach to youthful, glowing skin.
---
---
The secret to radiant, ever glowing skin is one that every woman wants to know. Anti-aging skincare products are the key to having luminous skin.
Eye bags, wrinkles, saggy skin and laugh lines on the skin are a sign of aging. In order to avoid all of these, the best thing one can do is add a number of essential anti-aging skincare products to their daily routine.
Anti-Aging Skincare Products: Uses and Benefits
Achieving gorgeous skin in the long run needs a threefold approach, using anti-aging skincare products that have the scientifically supported ingredients, use only top quality products and be consistent with the skincare routine.
Shielding the skin for UV rays and the damage caused will slow down the aging process and will also help in preventing the major signs of aging like fine lines, wrinkles, dark spots and loss of skin firmness.
Face cleansing is an important step for getting started on your skincare, using a good face cleanser in the morning and evening followed by a good moisturiser and daily SPF are the basics that anyone looking to improve their skin should start as soon as possible.
Now that you know the basics, let's take a look at some supplementary products that are a must have in your daily routine as recommended by dermatologists.
Anti-Aging Skincare Products Must-Haves for a Daily Routine
Vitamin C
From local skincare brands to international brands, everyone seems to be promoting Vitamic C for our daily routine Ever wondered why? If your goal is to stop the aging process or atleast slow is down completely, Vitamin C is a must add to your daily routine.
Dermatologists recommend Vitamin C as it is the formidable antioxidant that counters the free radicals like pollution, UV light and chemical exposure and at the same time builds collagen and brightens the skin.
Hyaluronic Acid
Hydration is key for everyone who is following a skincare routine. Ensuring hydration forms a fundamental cornerstone of any skincare regimen, particularly when the focus is on combating aging.
The hyaluronic acid acts as a humectant, having the ability to draw moisture towards the skin, effectively nourishing skin cells and enhancing their fullness. It makes the skin look more voluminous, supple, and luminous.
Ceramides
In addition to bringing moisture to your skin, it's important to keep that moisture from escaping. Ceramides are really good at this, and that's why they're a must-have product suggested by dermatologists for fighting signs of aging.
Applied in combination with Hyaluronic acid, ceramides help seal in the moisture into your skin for a younger, fresher looking skin.
Retinoids
Retinoids are a special kind of ingredient that comes from Vitamin A. They help the skin cells renew faster, making fine lines and wrinkles look smoother and giving the skin tone an even look. It's also really good for dealing with acne.
According to a renown dermatologist,
"The benefits of using retinoids are many and unique. They might be the most important thing you can do for your skin's health and to fight aging, right after using sunscreen."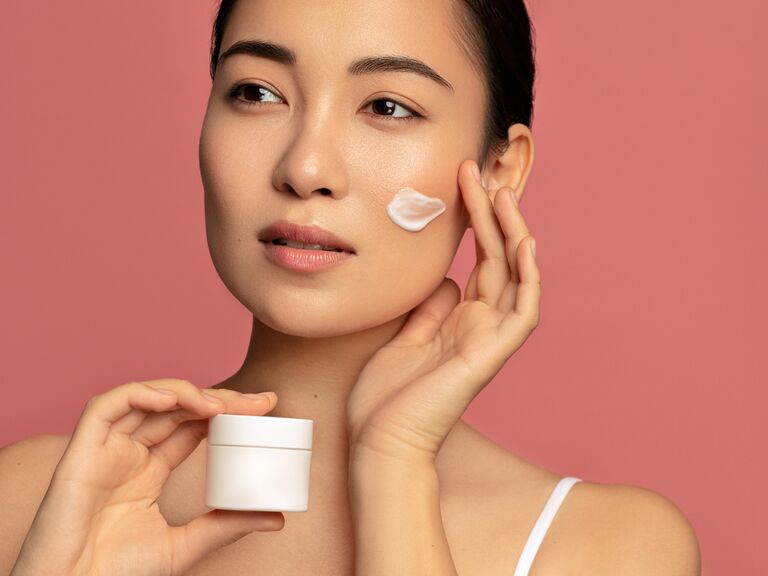 Niacinamide
Niacinamide is a form of vitamin B3, which is a water-soluble vitamin that plays a vital role in maintaining the health of your skin.
It is used as an active ingredient due to its numerous benefits for the skin such as reducing redness and irritation, improving the skin's barrier and minimizing pores. It also supports collagen production for the skin. Incorporating it into your daily routine can be highly beneficial for your skin.
Follow WOW360 for more.