The year 2022 has been motivating, zealous, and energetic if we talk about the sports industry. Enthusiasts watched their favourite sportsmen and women participate in some of the biggest events.
From the Olympics to the ICC World Cup, FIFA, and more, our athletes have represented Pakistan with pride and have brought back home lots of medals, honour, and tears!
Today, before the year ends, we would like to pay a little tribute to the women who have gone against the odds, and proved to the world that if she puts her mind to something, she achieves it.
5 Pakistani Female Athletes That Deserved The Spotlight in 2022
Although every one of our female athletes truly deserves to be recognized and celebrated, here are the top 5 female athletes who we really thought stood out from the crowd and deserved the spotlight.
1. Samar Khan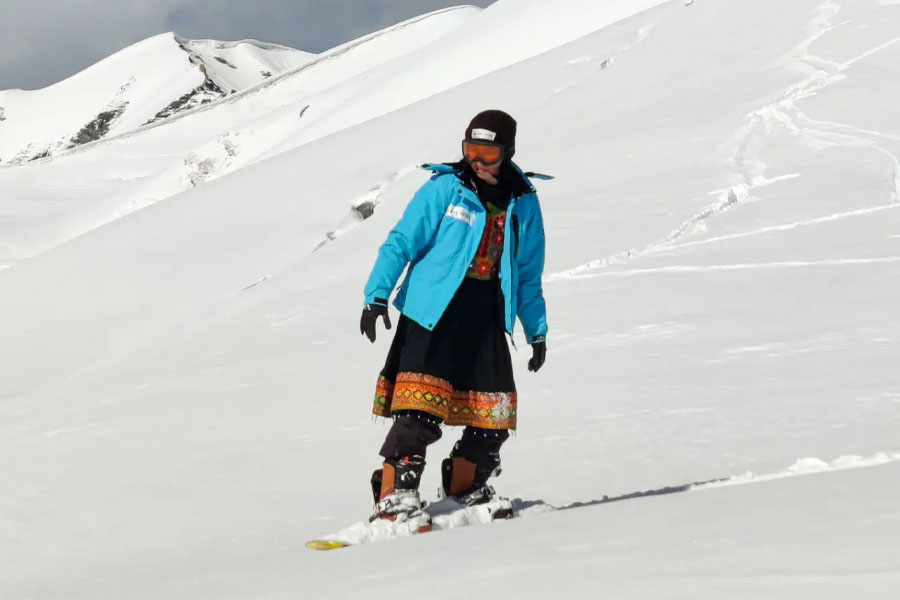 Pakistan's Samar Khan successfully summited and snowboarded a virgin peak of 5,610 metres. The peak is now named 'Ghar e Samar' (غرِثمر) as Samar Khan became the first one to summit & snowboard on it introducing a totally new culture of backcountry snowboarding in the country.
2. Malika-e-Noor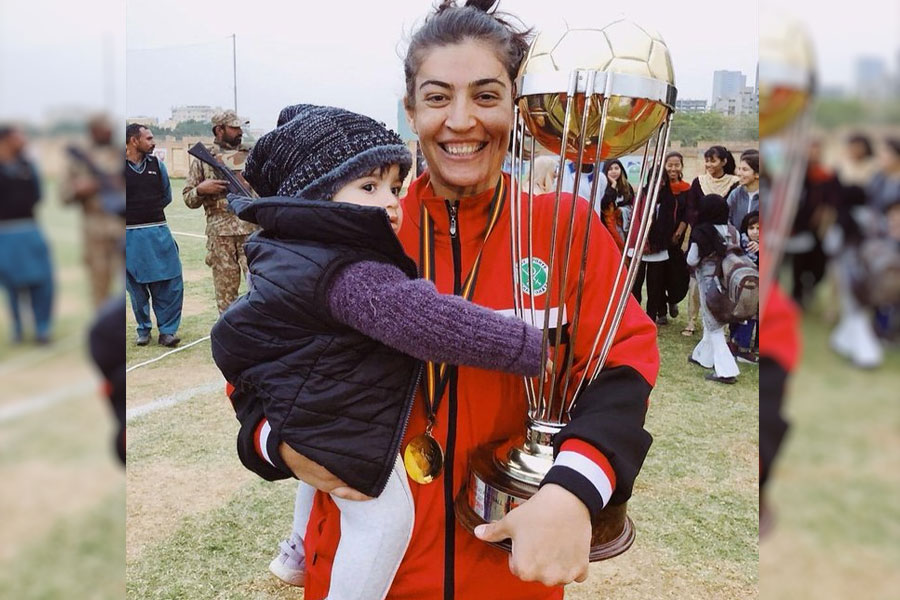 Pakistan women football team when they stepped in for their SAFF Cup match after a gap of 8 years. Pakistan had last played an international game in 2017. Only 7 members of that squad were able to find a place in national team in 2022. Among them, one was Malika-e-Noor the Pakistan national women's team's vice-captain and the captain of Pakistan Army's football team.
3. Bismah Maroof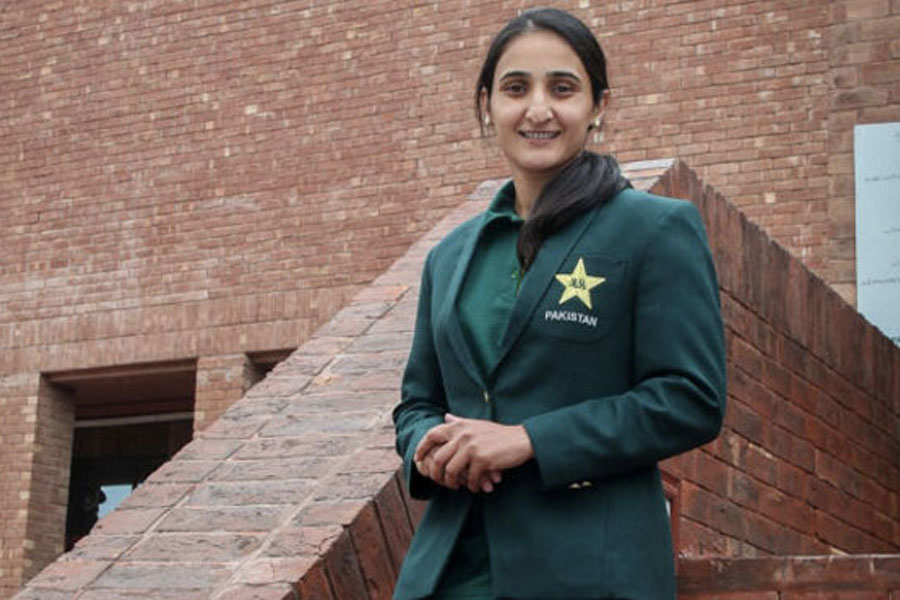 It was Pakistan's captain Bismah Maroof unbeaten 60 and Blasters' captain Fatima Sana two for 28 which led to Blasters five-run win over Dynamites at the LCCA Ground on Monday.
After being put into bat, Blasters scored 136 for seven in 20 overs. Left-handed Bismah top-scored with an unbeaten 48-ball 60, which included eight fours. Opening batter Shawal Zulfiqar scored a 20-ball 21, hitting three fours.
4. Fatimatuz Zehra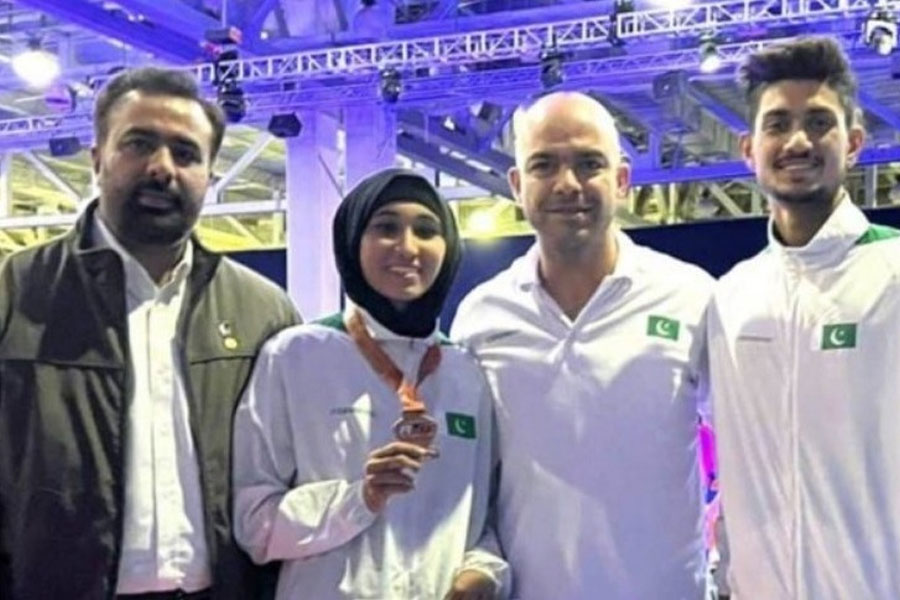 Talented Pakistani athlete Fatimatuz Zehra successfully participated in and won the bronze medal at the International Taekwondo Russian Open Championship in Russia.
Fatima won the quarterfinal by beating Honk Kong's Tung Kwok 9-0, 12-2, but lost in the semifinals of the 53kg category to Russia's Sokolova Vladislava 2-1, 14-7. In the -63kg contest, Russian Alexandar Grigorey beat Pakistan's Arbaz Khan 8-7, 10-4, and 18-10 respectively.
5. Ayesha Ayaz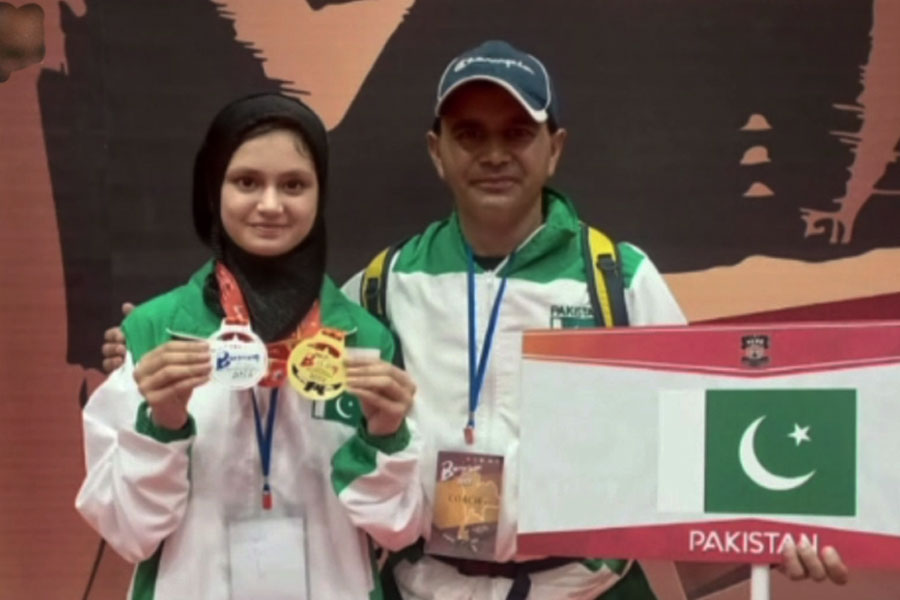 Pakistan's 11-year-old taekwondo sensation Ayesha Ayaz made this nation proud by winning a gold medal at the Taekwondo International Championship 2022 in Thailand back in August 2022.
The young martial artist secured a gold as well as a silver medal at the championship. Moreover, this young 11-year-old has become the first Pakistani female athlete to win 2 golds and a silver and bronze in international taekwondo championships.
These women are national heroes and deserve to be celebrated.
Stay tuned to WOW360 for more news and updates.
Pakistani Feminist Comedians are Challenging Taboos & We Are Loving It!