2021 wasn't such a bad year for Pakistan overall compared to 2020. Last year, we achieved quite a few milestones, stood firm in front of all odds, and became more robust and resilient for the coming year. While there were some drawbacks, there were many achievements in 2021 that we need to celebrate as a country.
Here are 10 positive things that happened in Pakistan in 2021:
1 – Federal Shariat Court in Pakistan Declares 'Compensation Marriages' as Un-Islamic
Last year, in Pakistan, Federal Shariat Court (FSC)  declared 'Compensation Marriages' as un-Islamic by law. Compensation marriages, known as the tradition of Swara or Vani, is a custom found in many parts of Pakistan. It is a practice in which girls, who are often underage, are forcefully given in marriage or confinement to an aggrieved family as compensation to end disputes, more often murders.  A council of tribal elders usually decides the result of punishment named jirga.
2 – Ehsaas Punjab Masawaat Programme: Specially-abled Transgender were Paid Stipend by the Punjab Government
Former special assistant to Punjab Chief Minister Usman Buzdar, Firdous Ashiq Awan, announced in May of 2021 a monthly stipend of Rs2,000 for specially-abled transgender people between the ages of 18 and 40, while other transgender people above the age of 40 were given Rs3,000 per month.
3 – The French are Interested in Pakistan's Gilgit-Baltistan for an Attractive Investment Opportunity
Pakistan's Gilgit-Baltistan region has become a hotspot for a french delegation visiting the country. The northern area of Pakistan is finally garnering a reputation for itself.  From the mighty stretches of the Karakorams to the vast delta of the Indus River,  our country remains a land of high adventure and nature. Currently, we only have a single ski resort in Malam Jabba. So, there are huge lands and a significant gap in the market for ski resorts.
4 – The Pakistan Pavilion at the Dubai Expo 2020
The Pakistan pavilion at the Dubai Expo 2020 has proven to be a game-changer. The global trade show aims to enhance the trade and commerce of 190 countries by displaying their human resource, inventions, investment opportunities, and culture with the globe.
Pakistan-based visual artist, textile designer, researcher, and educationist Noor Jehan Bilgrami is the principal curator of the Pakistan Pavilion. Renowned artist Rashid Rana designed the facade of the Pakistani pavilion. The Pavilion that was opened in 2021 is successfully gathering tourists and international investment. The theme of the Pakistan pavilion for Dubai Expo 2020 is "The Hidden Treasure."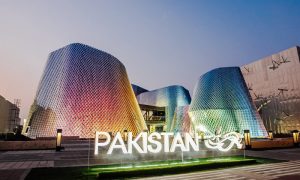 5 – Parliament Approves Bill Seeking Chemical Castration of Rapists in Pakistan
Last year, the Parliament of Pakistan approved a bill to curb rising rape cases. The Criminal Law (Amendment) Bill 2021 seeks to replace the Pakistan Penal Code, 1860, and the Code of Criminal Procedure, 1898. The bill that has been approved in the Parliament seeks chemical castration of rapists, which says that chemical castration is a process duly notified by rules framed by the prime minister, whereby a person is rendered incapable of performing sexual intercourse for any period of his life, as may be determined by the court through administration of drugs which shall be conducted through a notified medial board.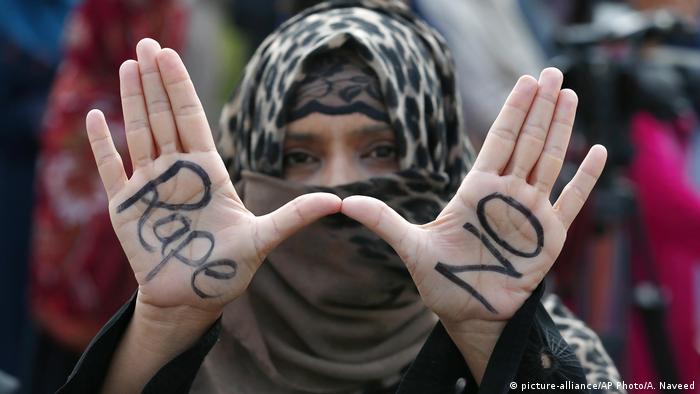 6 – A Female Student from King Edward Medical University (KEMU) has Made History by Winning 23 Gold Medals
Noor Al Sabah has made history by winning 23 gold medals for standing first in different subjects. The talented student from Lahore won her medals at the 11th convocation of King Edward Medical University (KEMU).  Apart from bagging 23 gold medals for outstanding academic achievement for the first time, she was also named the best all-around graduate at the institute's administration convocation.
7 – Period Leaves Were Introduced for Female Staff for the First Time Ever at a Logistics Startup based in Lahore
A two-year-old tech-based logistics startup from Lahore, Swyft Logistics, has come out with a commendable 'period policy' where women can now take 'Monthlies,' a total of 12 days of period leaves in a year. Swyft Logistics workforce comprises 30% of female employees, and the latest policy is to cultivate a culture of acceptance and trust. Today, female employees can take days off work without pretending to be sick or stuck in some emergency when on their period.
8 – The world's third-largest sportswear manufacture, PUMA, signed Pakistan's explosive middle-order batter Asif Ali as Brand Ambassador
The world's third-largest sportswear manufacture, PUMA, has signed Pakistan's explosive middle-order batter, Asif Ali as brand ambassador. The German multinational corporation is famous for already bagging many cricketers as their brand ambassadors across the globe. These include Afghanistan spinner Rashid Khan, India's Test captain, Virat Kohli, and former New Zealand skipper Brendon McCullum.
9 – Arooj Aftab Became the First Pakistani to be Nominated for the Best New Artist for the Grammy Nominations 2022 and also Appeared on Obama's Summer Playlist 2021
One name that has appeared on the nomination that has made Pakistanis proud is a vocalist, music composer, and producer, Arooj Aftab. In July of 2021, Aftab made it to the 44th president of the United States, Barak Obama's summer playlist with her song Mohabbat, the same song for which she has been nominated for the Grammy's.
10 – 14 Pakistanis Make it to Forbes 30 Under 30 Asia List 2021
Forbes 30 Under 30 Asia List features people from the region to acknowledge their noteworthy contributions in the fields of Arts; Entertainment & Sports; Finance & Venture Capital; Media, Marketing & Advertising; Retail & E-Commerce; Enterprise Technology; Industry, Manufacturing & Energy; Healthcare & Science; Social Impact and Consumer Technology. The list of Forbes 30 Under 30 features young innovators for their professional endeavors that directly positively impact society and change. In 2021, 14 Pakistanis were featured on the list under the categories mentioned above. These include Abdullah Siddiqui, Misha Japanwala, Shayan Mahmud, Iman Jamall and Hasib Malik, Amna Akhtar, Yaseen Khalid, Saquib Malik, and Nabeel Siddiqui, Saad Jangda and Hamza Jawaid, Zohaib Ali and Owais Qureshi, and Hannia Zia.
11 Positive Things That Happened in Pakistan in 2020. Read the full story here:
2020 was a year where we learned how to survive, remain sturdy, and positive, regardless of all odds. While there were terrible incidents in Pakistan this year, many positive things happened. We have combined a list of 11 things that have proven positive for Pakistan in 2020.
Have something to add? Let us know in the comments section below.
For more news and updates, stay tuned to Wow 360.