American author Hafsah Faizal becomes the first niqabi who has made it to the Forbes 30 Under 30 list. She is the force behind the New York Times Best Selling Book, "We Hunt the Flame". The list was reportedly revealed on December 1, 2020.
After her initial success, Faizal has worked on a sequel of the bestselling novel, "We Free the Stars," which is presently up for pre-orders. Hafsah is the founder of IceyDesigns, a business that creates opportunities for authors. The website also has her book inspired candles, notebook, journals, and more.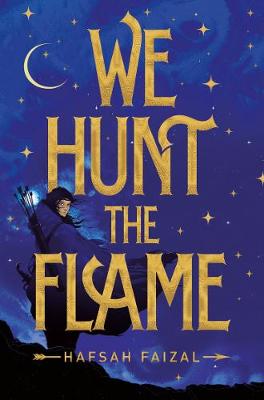 Celebrating the news, Hafsah went on to share her selection on Twitter. She wrote:
"Hey hello. Did you see there's a niqabi on the Forbes Under 30 list??"
Hey hello. Did you see there's a niqabi on the #ForbesUnder30 list?? ✨https://t.co/y0qyzRjNh4 pic.twitter.com/GJL385b4pl

— Hafsah Faizal (@hafsahfaizal) December 1, 2020
Hafsah is born and raised in Florida, United States, but she comes from a Sri Lankan background. Both her parents are Siri Lankan immigrants. She is the oldest of 4 children. Hafsah was homeschooled and started her career quite early at the age of 17 when she founded her own web design company.
Her favorite novelists include Leigh Bardugo, Roshani Chokshi, and Renée Ahdieh. They are considered the most remarkable literary influences of the world. The book that made her fall in love with reading is Graceling by Kristin Cashore.
Anosuhay Ashraf also shared the news on her Instagram. In a post, she wrote:
"Jummah Mubarak! Congrats Hafsah Faizal. What does this picture say to YOU? For me, it's evident. This is a celebration of Inclusivity in diversity. #jummahmubarak"
It is not just Ashraf who sees this as a milestone; we do too! While in some parts of the world, women are forced to take off their veil, they are exhilarating their careers by participating in the world as equal in other regions.  Just recently, we spotted Iman Ghaleb Al-Hamli, a niqabi from Yemen, on BBC's 100 Women 2020 list.
Twitter congratulated Hafsah on her latest achievement:
Masha'allah, It's really heart warming to see muslim women touch new heights of success.
Wish you good luck for your future.

— عارفین (@Sir_ARF) December 2, 2020
Wow… that's impressive… I love seeing people break those walls that growing up we thought were permanent… keep doing your thing and break more walls

— zayapac (@zayapac) December 2, 2020
MASHALLAH YOU DON'T HOW INSPIRING YOU'RE FOR THE REST OF US HAFSAH,,,, JAZAKALLAH KHAIR❤️

— safa khalid ibn al rashid🥀 (@prettysafasticc) December 3, 2020
Ahhh, congrats, Hafsah! Well deserved! And you look so cool in that jacket! 😍

— Priyanka Taslim ☕️💖 (@bhootbabe) December 1, 2020
HAFSAH!!! CONGRATS!!!

— Marieke Nijkamp (@mariekeyn) December 1, 2020
Have something to add? Let us know in the comment section below.
For more news and updates, stay tuned to Wow 360.