Uzma Amireddy becomes the first hijabi-wearing cop in North Yorkshire, England. She is a British Muslim who has been in the police for the past ten years. She is currently the 'Positive Action' campaign's coordinator.
Uzma, alongside fellow Muslim cop Arfan Rahouf, designed a comfortable hijab to be a part of their uniform. North Yorkshire Police addressed the movement as an "important change." They feel that there is a need to represent other communities that they serve in the region.
While speaking to an international media outlet, Amireddy said: "I am a British Muslim, I want to serve the British community, and I love the job that I do as a police officer, but it shouldn't hinder me in practicing my religion."
"I didn't want to leave half of myself at home when I go in to do the job that I love."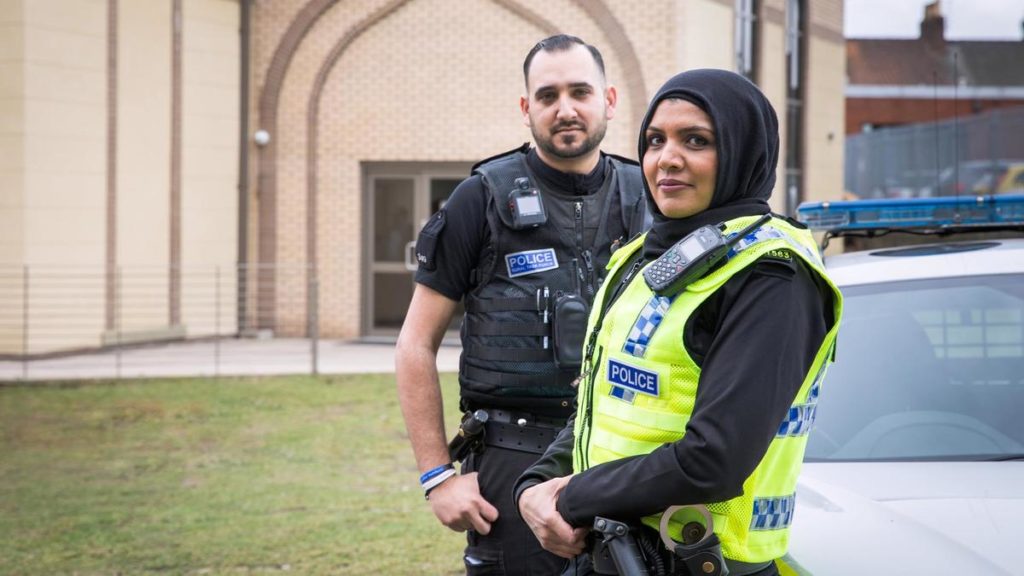 A previous version of the hijab provided by North Yorkshire Police was uncomfortable and potentially unsafe in hostile situations. Also, according to Uzma, it didn't look contemporary. Uzma then approached her superior, Arfan Rahouf. Both of them together then developed a better design.
Force operational lead for faith and belief, Rahouf said he was proud of the design that has been produced. "We've now been invited to have conversations in a national forum regarding hijab and whether it becomes part of the national uniform. It's fit for purpose, sends the right message, professional, and it makes the person wearing it feel valued," he said.
A North Yorkshire Police spokesperson said: "It's really important for North Yorkshire Police to make sure that the uniform for each and every police officer is fit for purpose. We need to be more representative of the communities we serve in order for us to be an inclusive workforce and deliver a better service to all of our communities."
Meet the Muslim police duo @PCUAmireddy & @349Rahouf who designed a new hijab uniform for @NYorksPolice 👮‍♂️👮‍♀️🧕

Watch full video: https://t.co/kmozskWtPE
#Muslim #Islam #Hijab #Police #UK #Yorkshire #Representation pic.twitter.com/1jTNDTx1AS

— Islam Channel (@Islamchannel) December 1, 2020
Twitter congratulated Uzma for getting her efforts recognized: 
I have been so proud to see how much coverage you have managed to get this week. I am genuinely pleased that it has drawn out some keyboard warriors, as this makes us stronger as a family – it goes to prove our work is not done and why we need positive action! Well done 👍

— Proud Dad (@neild981) November 29, 2020
Fantastic work in bringing positive change in supporting religion and cultural beliefs to front line policing and raising the awareness through media 🎥📸🚔👮‍♂️🧕👏👏👏 @PCUAmireddy @349Rahouf https://t.co/qyjiGVzLdJ

— Ebrahim 👮‍♂️ (@Ebs_UK) December 2, 2020
Just catching up with Uzma I can tell how very excited she is about the interview going out to Muslim communities across the world.
Showcasing UK Policing in a very positive light and hopefully encouraging others to follow Uzma and Afran's path into a great career. https://t.co/jnzbMdmtRu

— DCC Phil Cain (@DCCPhilCain) November 28, 2020
You are making such a positive contribution to not only North Yorkshire, but to policing across the UK. Top work Uzma and @349Rahouf

— 𝙹𝚘𝚗 𝙺𝚎𝚗𝚠𝚘𝚛𝚝𝚑𝚢 (@YorksDetective) November 25, 2020
Have something to add? Let us know in the comment section below.
For more news and updates, stay tuned to Wow 360.