Welcome back foodaholics!
Today I'm sharing 2 winter delicacies adored in every household: Gur Ka Paratha and Gajar Ka Halwa! Not only are they mouthwatering, but they'll also keep you warm, full, and happy in this chilly season.
The health benefits of jaggery are that being a natural sweetener, it is rich in many vital vitamins and minerals. It boosts immunity, keeps the body warm, helps treat cold and cough, and even controls the body temperature.
Without compromising much on your desires or waistline, you can now make a hygienic and nutritional halwa at home that even tastes great!
Straight from my cookbook:
1. Gur Ka Paratha
Prep Time: 10 Mins
Cooking Time: 25 Mins
Servings: 4
Calories: 520
Ingredients:
2 cups wheat flour
A pinch of salt
3/4 cup jaggery (gur), grated
1/4 cup almonds, powdered
3 tbsp ghee
1/4 tsp cardamom powder
Instructions:
Add a pinch of salt and a tbsp of ghee to the flour and by gradually adding warm water, bind them into a soft dough. Cover and keep aside for 30 minutes.
To make the stuffing, add the almond powder and cardamom powder to the grated jaggery and mix well.
Preheat your tawa.
Take a small amount of dough and roll it. Dust it with dry flour and roll into a 3-4 inch diameter paratha. Spread some ghee on top of the rolled paratha.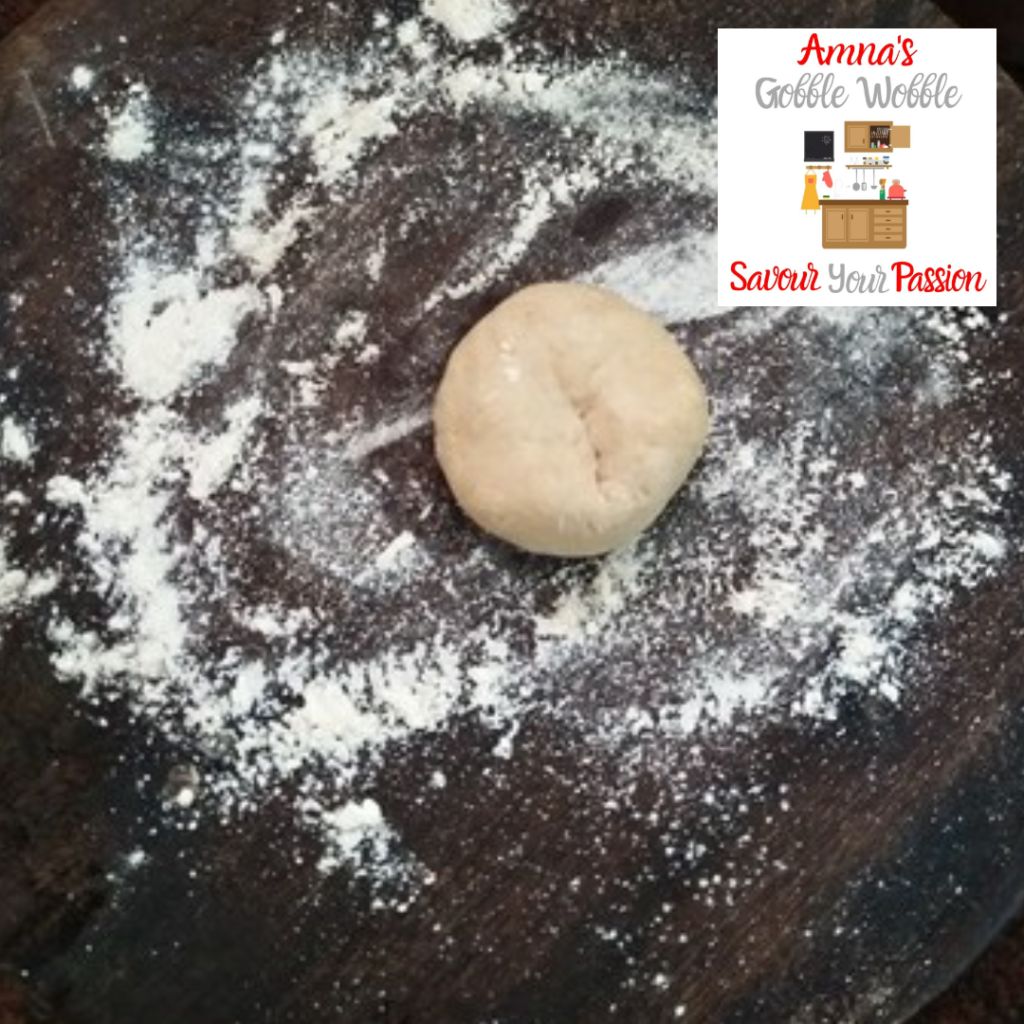 Now place 1-2 tsp of the stuffing on the parantha and roll it back into a ball.
Flatten the ball so that the stuffing spreads evenly.
Dust it again with dry flour and roll gently into a 5-6 inch diameter thick paratha. Place the parantha on the heated tawa.
When it cooks a little, flip it over. When the other side gets brown spots, spread some ghee on the upper side and flip. Roast both sides with ghee till nice and crisp.
Serve piping hot!
2. Gajar Ka Halwa
Prep Time: 10 Mins
Cooking Time: 90 Mins
Servings: 4
Calories: 324
Ingredients:
4 to 4.5 cups grated carrots
4 cups full-fat milk
4 tbsp ghee
10 tbsp sugar or gur
1 tsp cardamom powder
10 to 12 whole cashews, chopped
10 to 12 almonds, chopped
2 tbsp golden raisins
1 pinch saffron
Instructions:
Firstly, grate the carrots either with a handheld grater or in a food processor.
In a deep, thick bottomed pan, combine the milk and the grated carrots.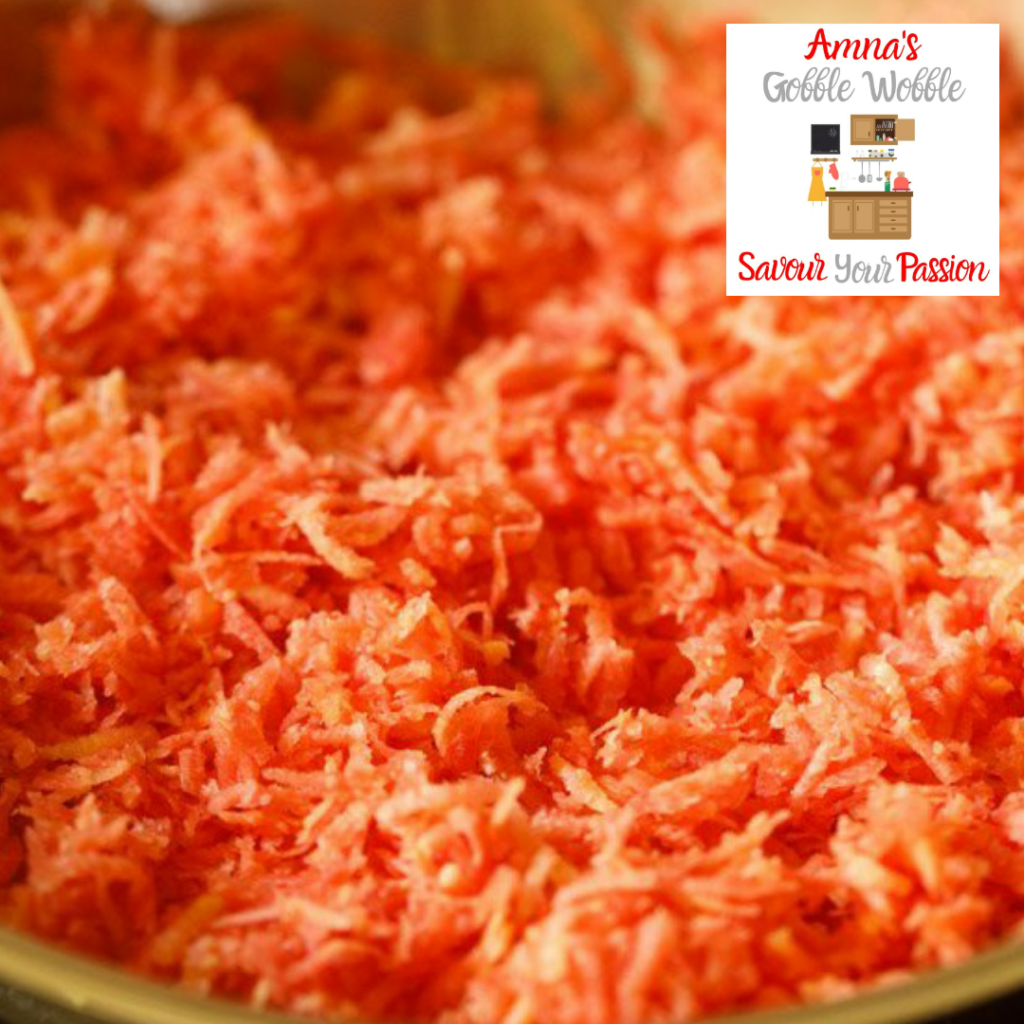 On a low to medium flame, bring the whole mixture to a boil and then simmer.
While the mixture is simmering on a low flame, keep on stirring in between.
The grated carrots will cook in the milk, and the milk will start to reduce and evaporate.
When the milk has reduced by 75%, add the ghee, sugar, and powdered cardamom to the mixture.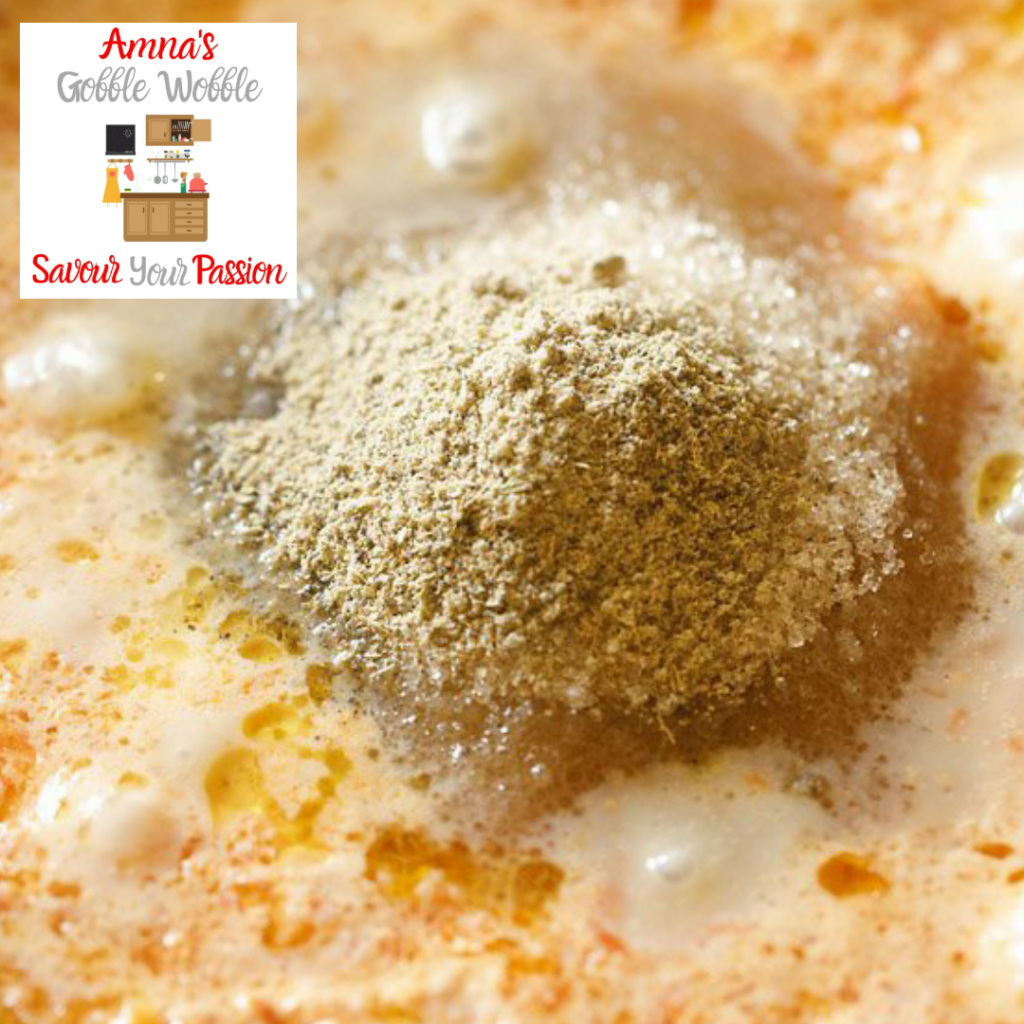 Stir well and continue to simmer and cook on a low flame.
Do keep on stirring the halwa in between.
Towards the end, add the cashews, almonds, saffron, and raisins. Simmer the halwa till all the milk has evaporated.
Switch off the burner.
Garnish with some chopped dry fruits.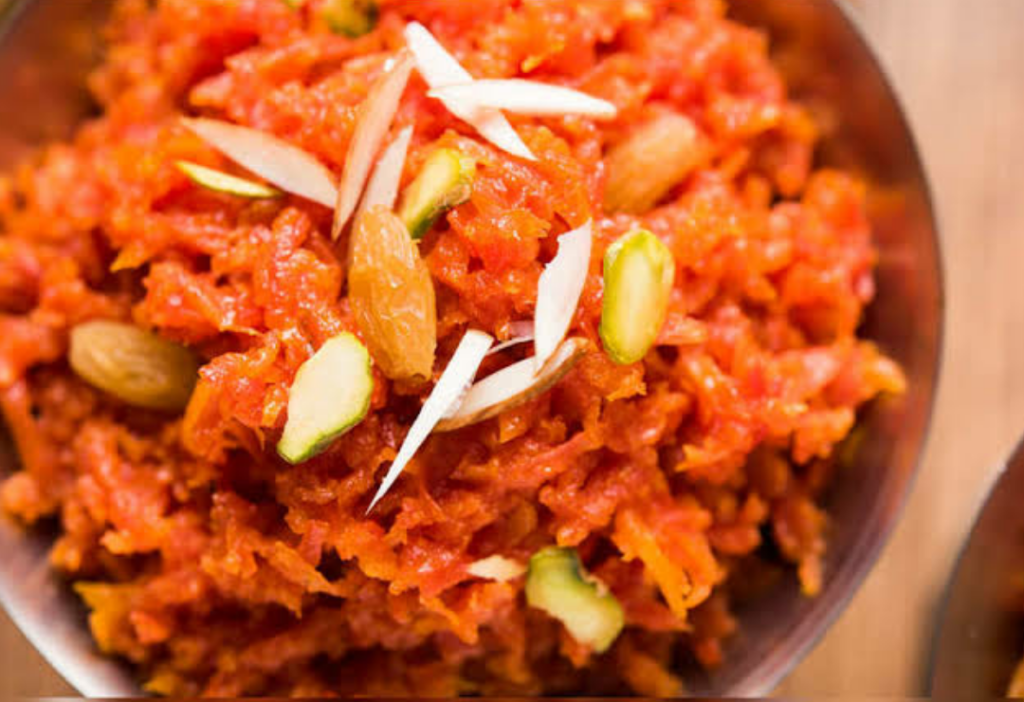 Serve hot or cold!
Tips:
These parathas can be fried in oil, but if asli ghee is used, they taste out of the world.
Ground almonds prevent the jaggery from oozing out.
While stuffing nuts or ground sesame seeds, make sure you place the stuffing right in the center, seal the edges and flatten the ball with your palms.
Use juicy, bright red carrots for natural sweetness.
Use a thick grater for thick strands so that the carrot retains its structural integrity even after it is fully cooked.
Use full-fat milk or whole milk.
Don't skimp on the ghee. You can lessen the sugar or use jaggery if you like.
Don't hurry the roasting; patience is the key virtue.
Add khoya to enhance the flavor.
The halwa stays good in the fridge for almost about a week.
Share your turnouts on my social media. Shoot questions my way. Tag me!
Facebook: @AmnaHamidDigital
Instagram: @AmnaHamidDigital 
Email me ; amnahdigital@gmail.com
Amna Hamid is a Digital Marketing Strategist at Amreli Steels. Her food blog Gobble wobble will be featured weekly on the weekend on the WOW360 segment with a new and exciting recipe! Being an ardent foodie since childhood, Amna always wanted to have her own space on food and everything that revolves around it. (amnahdigital@gmail.com)
Stay tuned for more exciting articles and updates!