2020 was an unusual year for all of us. All we did in our homes, isolated, was find comfort in little things such as spending time with our family, painting, playing an instrument or even stirring up our comfort food. Speaking of comfort food, I think we all agree that it was defiantly the theme of food trends this year.
Food trends worldwide change everywhere, ranging from expensive meats to fine drinks, and more. This year, however, Pakistanis enjoyed the following items:
Dalgona Coffee
In general, coffee is not vastly consumed in Pakistan because summers here are rather extended than in other parts of the world. However, coffee consumption stayed quite extraordinary all year round in Pakistan, thanks to this fantastic drink called Dalgona Coffee.
Don't let the name intimidate you. It is no magic, just sugar and instant coffee vigorously whisked served on top of ice-cold full-fat milk. This concoction can only be achieved if equal parts of sugar and coffee are whisked enough. Protip: Use a hand beater.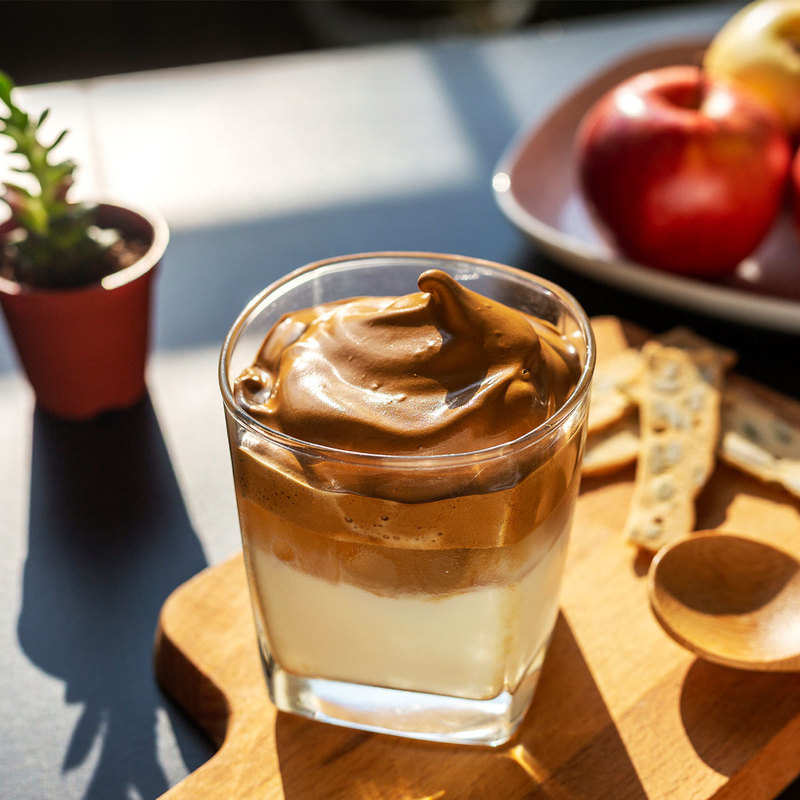 the only thing i remember about 2020 is senamrobik, dalgona coffee and online class lmao

— psammomy obesus(re-make💔) (@kjskjnpcyllsa) December 23, 2020
Wellll 2020 is ending and I have not tried Dalgona coffee yet.

— NimrahMemon (@NimrahMemon) December 22, 2020
Am I in trouble if I don't like 'phenti hui' coffee? #DalgoNah

— Khizra (@KhizM) December 19, 2020

Banana Bread
Banana bread is surprisingly the best thing in the world. A piece of warm banana bread with a cup of hot chai works well in the evening. We don't know what led to Pakistanis baking and enjoying this sweet and delicious bread this year; however, we know it is easy to make.
One key ingredient to make this bread is ripened bananas, and what desi home doesn't have them? Am I right, or am I right? Add some chocolate chips, if you will!
Please sardiyaan aajayein so i can make my coffee and have my banana bread or bombay bakery cake or brownie or cookie and cuddle in my blanket and read my book.

(I have already cracked the "Karachi mein sardi" joke in my head prior to tweeting this, koi zehmat naa kerey.)

— Aimun (@bluemagicboxes) November 7, 2020
2nd wave of covid, don't y'all suppose to bake banana bread?

— hussain. (@ajeebshjeeb) November 4, 2020
i have no ambition beyond slathering some butter on a thick slab of banana bread and shoving it down my throat at some point in the near future

— elia ❍ (@eliiooop) August 23, 2020
waah kia chocolate banana bread with walnuts + chai banai manal ne

10/10 coping mechanisms

— Manal Khan (@manalkhan07) June 23, 2020
Which one was your favorite? Let us know in the comment section below.
For more food trends, stay tuned to Wow360.