Pakistani drama 'Mujhay Qabool Nahi Hai' stands out as a powerful advocate for women's rights, tackling issues like child marriage and domestic violence.
The storyline, centered around protagonist Mahira, played by Madiha Imam, refrains from romanticising abusive unions and highlights the harsh realities faced by women.
The show not only empowers women to seek justice against domestic violence but also serves as a crucial awareness platform for those experiencing similar ordeals.
---
---
Pakistani dramas are often criticized for perpetuating regressive narratives, however the Pakistani drama 'Mujhay Qabool Nahi Hai' emerges as a powerful advocate for women's rights, challenging societal norms and shedding light on critical issues such as child marriage, domestic violence, and female financial independence.
With a compelling storyline centered around the protagonist Mahira, played by Madiha Imam, the show offers a poignant commentary on the struggles faced by women in abusive relationships.
Mujhay Qabool Nahi Breaks the Silence on Domestic Violence
The drama revolves around the consequences of Maira and Salman's child marriage, a dark cloud that has loomed over Maira's life. Forced into a union against her wishes at a very young age, Maira silently battles the implications of her 'Nikkah'. From verbally abusing her to physically and mentally torturing her, Salman has done it all. Instead of following the usual storyline where the girl compromises and the angry man changes into a 'softie' after the wedding, Mujhay Qabool Nahi's narrative refrains from romanticizing such unions, instead focusing on the harsh realities and the toll it takes on Maira's well-being and mental health.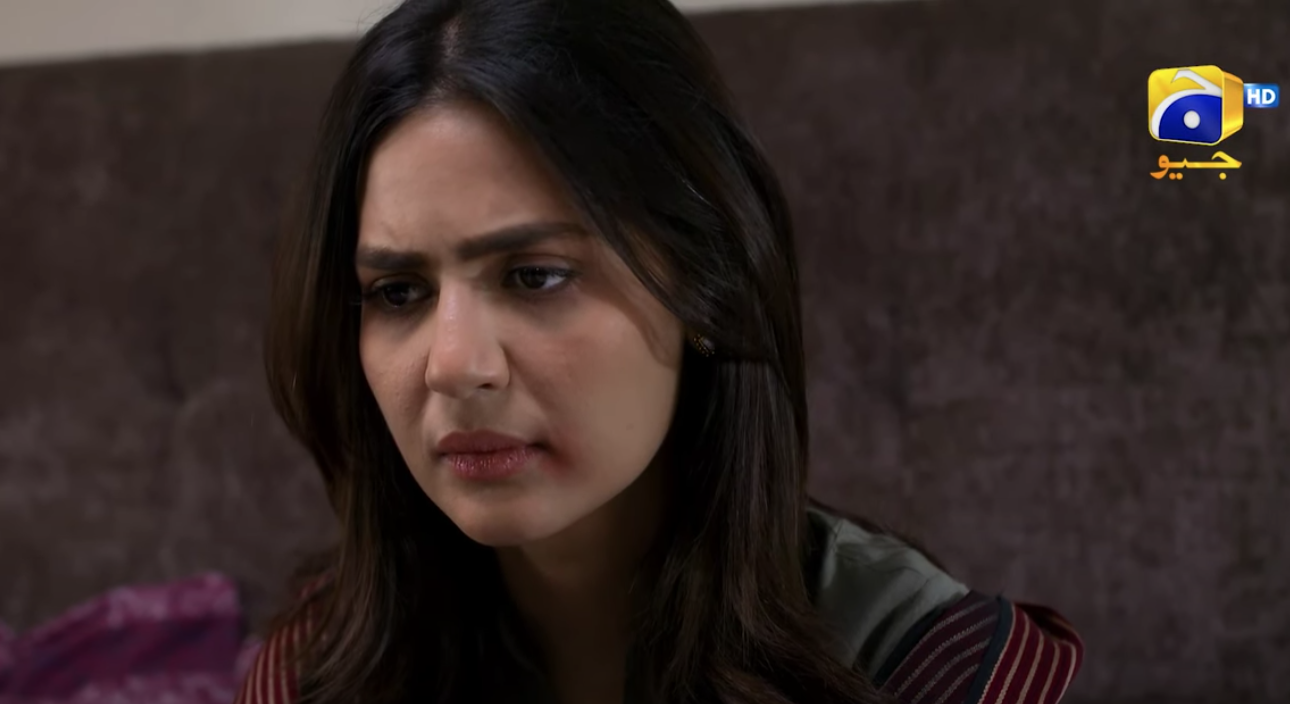 In the latest episode we see Mahira doing the best thing ever by not forgiving Salman for the physical violence he inflicted upon her. It was good to finally see her mother and grandmother standing with her in her fight against her husband and in-laws.
It was great to see the legal protocol being carried out when domestic violence cases are reported to the police. The victim (Mahira) was taken to a female doctor for a ohysical check-up where everything was then documented. The viewers were also made aware that the accused cannot receive a bail without the victim's permission. In this case, Mahira refused to forgive him and the matter will now be transferred to court.
Empowering Women to Seek Justice Against Domestic Violence
Such cases are extremely prevalent in the Pakistani societies. This awareness was much needed for the thousands of women watching this drama who may unfortunately be going through the same ordeal.
At the heart of the show is the character Attir, portrayed by Ahsan Khan, who becomes Mahira's friend, confidante and her only well-wisher. Attir is determined to educate and empower Mahira to fight for her rights, notably the right to seek 'Khula,' a legal way for women to initiate divorce in court. This portrayal challenges traditional norms and encourages women to reclaim agency over their lives, debunking the notion that they must silently endure oppressive marriages.
Mujhay Qabool Nahi not only entertains but also serves as an awareness-raising platform, encouraging women to break free from abusive relationships.
Follow WOW360 for more.