American business magazine Forbes has named Zahra Khan, a UK-based Pakistani chef, a groundbreaking entrepreneur. Khan has made it to the Forbes 30 Under 30 Europe List in the E-commerce and retail category.
Khan hails from Lahore and has graduated from popular chef Gordan Ramsay's culinary academy. She founded two exclusive cafes near the iconic Harrods and Selfridges retail stores in an upscale part of central London, known as Feya and Dyce.
Feya is a luxury, elegant café famous for its delicious brunch menu and patisseries, with two sites in Marylebone and Knightsbridge. At the same time, Dyce is instagrammable dessert parlour in the heart of London.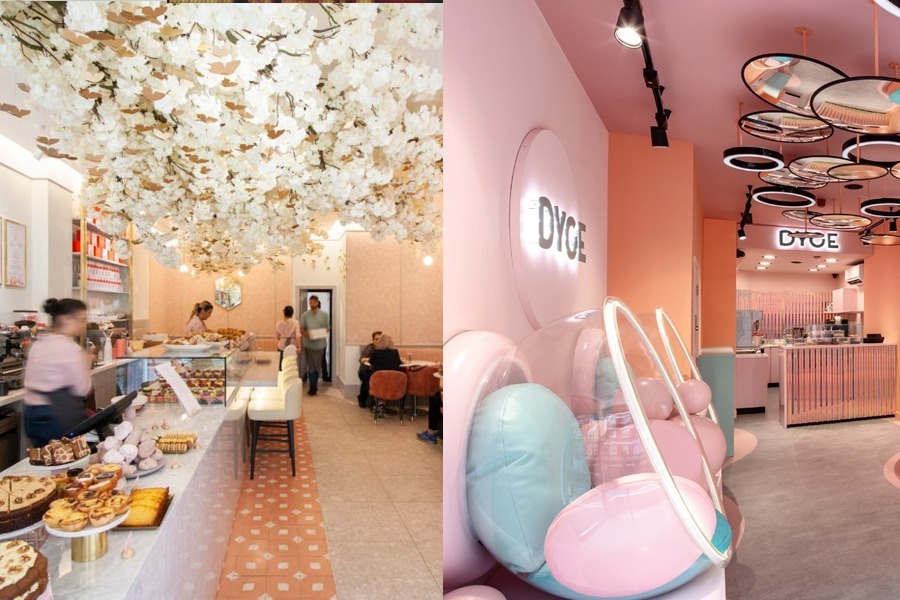 Sanaa Khan Makes it to the 30 Under 30 Forbes List for North America. Read the full story here:
Sanaa Khan Makes it to 30 Under 30 Forbes List for North America
Khan spoke to Geo. tv. She said, "At the age of 13, I was told to study sciences because I could not achieve a worthy career out of baking. I was repeatedly told that women are homemakers, only belonging in kitchens at home. I had fallen into a cultural stereotype; in Pakistan where I was born, women historically remain at a disadvantage due to cultural and religious barriers leading to setbacks like gender discrimination, unemployability, and mental health issues."
All women struggle while becoming moms and balancing work; however, Khan didn't let motherhood come in the way of her ambition. She found balance and founded Feya café in Central London when she became a mother of a newborn. She single-handedly established her cafe and drove it to the height of success. From having only 5 employees to 30, it was quite a journey.
"I have received 100 plus franchise applications from countries like UK, UAE, KSA, Qatar, Kuwait, Canada, and that too without any formal listing."
Empowering Women: Promoting UN's Sustainability Development Goal 5
10% of the proceeds from Feya's retail products such as chocolates, jams, and teas are directed towards a force to empower women and diminish the gender gap. Khan herself launched the initiative. A team of female illustrators developed unique messages about self-awareness, empowerment, and motivation for each product.
First Pakistani Woman to Attend Gordon Ramsay's Tante Marie Culinary Academy
Tante Marie Culinary Academy was founded in 1954, and since then, Khan is the first Pakistani woman to attend popular chef Gordon Ramsay's culinary academy.
"Moving to the UK and pursuing an independent career came with significant challenges, which in turn became my motivation to combat societal pressures and prove that women of any background can take professional leadership roles and empower other women, especially mothers," she said.
Have something to add? Let us know in the comment section below.
For more news and updates, stay tuned to Wow 360.