We can all agree that 2020 was a roller coaster ride for all of us. While life took a stagnant halt for many, some kept on going to build their lives. Pakistani celebrities are no different. While some got married to the love of their life this year, others got divorced to start a new life amid the pandemic. Few also expanded their families; that's the way life is, it stops for no one. Not even a pandemic.
We have listed down below celebrities who had children, who got married and divorced in 2020.
Celebrities Who Had Kids
Fawad Khan & Sadaf Fawad Khan
Fawad and Sadaf have been married for 15 years now. The couple had a son, Ayaan, and a daughter, Elayna, before they welcomed their third child, a baby girl in October, this year.
Hamza Ali Abbasi & Naimal Khawar
Hamza Ali Abbasi and Naimal Khawar Khan have just recently tied the knot. The couple was blessed with a baby boy this year in July. This is the couple's first child together, Muhummad Mustafa Abbasi.
Juggan Kazim & Feisal Naqvi
Juggan Kazim and Feisal Naqvi had their second child together this year. While there are no pictures of the baby girl online, Juggan discusses her newborn extensively on her YouTube channel.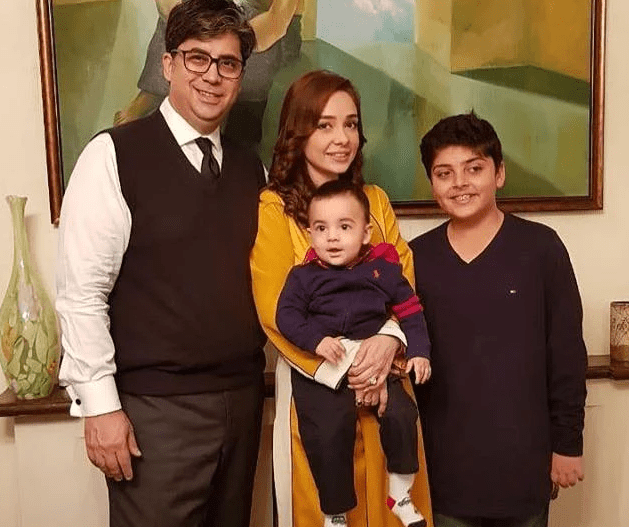 Celebrities Who Got Married
Shahroz Sabzwari & Sadaf Kanwal
Shahroz Sabzwari tied the knot with model Sadaf Kanwal in full speed after announcing his divorce from Syra Yousuf. The two married in an intimate gathering this year, which caused quite a stir on social media.
Eman Suleman & Jamil Rizvi
Probably the happiest wedding this year was of a critically acclaimed model Eman Suleman & Jamil Rizvi. The couple's wedding was small but rather full of style and aesthetic.
Armeena Rana Khan & Fesyl Khan
Armeena Rana Khan got married to her childhood sweetheart Fesyl Khan. The duo shared the news straight on social media without any pictures of the events. In fact, from what we have gathered, it looks like the couple got married in an intimate wedding too!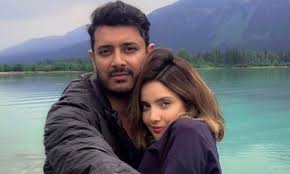 Noor Bukhari & Awn Chaudhry
Noor Bukhari's life has taken a turn. The ex-performer and actresses married her previous husband, Awn Chaudhry, again this year after being separated for some time. The duo has a daughter together.
Sajal Ali & Ahad Raza Mir
Sajal Ali and Ahad Raza Mir got married this year too. The wedding took place in Abu Dhabi just before the pandemic hit Pakistan.
Sana Khan and Mufti Anas
Former model, actress, dancer Sana Khan tied the knot with mufti Anas after calling it quits! The star has been posting pictures on her Instagram from her newly married life, and fans are awestruck.
Celebrities Who Got Divorced
Shahroz Sabzwari & Syra Yousuf
A very public divorce this year was between Syra Yousuf and Shahroz Sabzwari. The duo has a daughter together and was married for 7 years.
Rubya Chaudhry and Mekaal Hasan
Even though the couple got divorced in 2016, Chaudhry took it to her Instagram to finally announce the news. She spoke about divorce at length. Check out the post here. 
Bushra Ansari & Husband
Veteran actress Bushra Ansari and her husband of 36 years parted ways 5 years ago, and this year, Ansari spoke about the issue candidly in front of the camera. She explained the importance of having the right to divorce for women as she could decide for herself. She said, "We (my husband and I) decided to give each other relief."
Have something to add? Let us know in the comment section below.
For more news and updates, stay tuned to Wow 360.