Once again the women in Pakistan are feeling unsafe as the country witnesses a rise in rape, crimes, and kidnappings. Just recently, a lady lawyer in Lahore had a narrow escape after she was almost kidnapped by two unknown men.
Pakistani actress Zara Noor Abbas took it to her official Instagram to share her anger, writing – This is ridiculous! Furthermore, the actress is not the only one upset about this incident.
Social media is seeing an outburst of emotions by both male and female users about how women are unsafe in Pakistan. Many users have even pointed out that the victim was not even wearing any revealing clothes, but was covered from head to toe.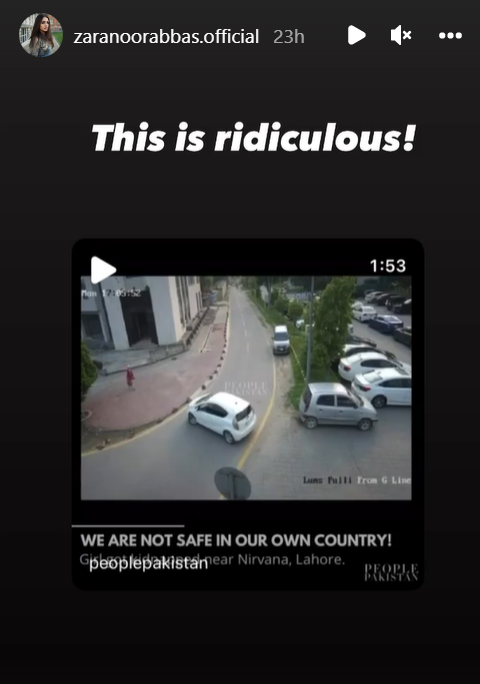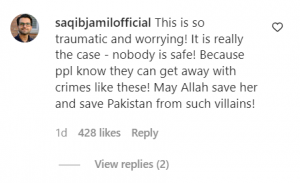 What Happened in Lahore?
This took place in Defence Housing Authority (DHA) on 18th July, the CCTV footage became viral on social media just recently. We can clearly see that the woman makes her way to her vehicle, after which an unknown male opens the back door and gets inside.
Before she can react and get out of the car, another man approaches the driver's side and forces himself in. Thankfully, the woman managed to throw herself out of the vehicle before their attempt was successful. The young woman is Advocate Saria Malik.
Moreover, the scariest part of the entire incident is that it took place in broad daylight. The criminals drove the car away, along with her laptop, cash and other valuables. The lawyer registered an FIR the same day as the incident
The police official said the anti-vehicle lifting squad was working on the case, hoping the criminals would be arrested soon.
Stay tuned to WOW360 for more news and updates.
Safar Saheli: Govt to Launch App for Women Safety During Commute