The new Netflix original series 'Indian Matchmaking' has stirred quite the debate amongst youngsters, on social media. The show has become a topic of discussion on women centric forums online with many highlighting the fundamental flaws 'Indian Matchmaking' glorifies.
Casually promoting classism, colorism and gender stereotypes is something that has triggered many females, especially single ones. Many believe that the Netflix show has glorified all that is wrong with how Indians perceive the institution of marriage.
On the other hand, despite many condemning the show and the Indian values it displays, it has also garnered attention for reflecting the true face of Indian/ South Asian culture.
The culture of arranged marriages depicted in the reality tv show is infact a true picture of Indian society where parents choose their children's life partners, females are labelled as 'unmarriageable' after 30 while males have limitless options; they can demand a wife that is fair, beautiful, talented and willing to 'compromise' and 'adjust', and even uproot her entire life if needed, based on husband's wishes.
Here is what one Twitterati had to say about the show:
Why are people shitting on #IndianMatchmaking for being sexist and casteist? The show is simply holding a mirror to the ugly society we are a part of. Also, here's an underrated dialogue from the show. Needs more traction pic.twitter.com/YzZef4KozR

— Vishaka George (@vishakasarah) July 18, 2020
Indian Matchmaking Show Details
The eight-episode series that premiered on Netflix on 16th July follows Sima Taparia, a 57-year-old elite marriage consultant and professional matchmaker, hailing from Mumbai. She travels across the globe, asking clients about their preferences and then handing over suitable 'biodatas' based on their demands and interest, and ultimately introducing the potential spouses.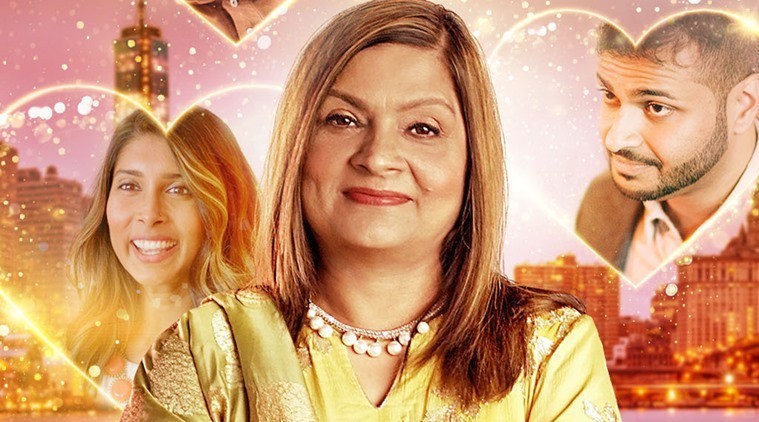 The show navigates us through awkward first meet ups of the couples, and their respective families. The series garnered immense popularity in India and in the U.S. with Indians flooding the social media with memes and one-liners ever since its premiere; Even brands are using the show as references in their advertisements. Despite India progressing at a much faster rate, the arranged marriage culture is deeply rooted in the society.
The makers are facing backlash for the way the institution of arranged marriage is portrayed in the show and how the producers have failed to challenge or rectify regressive beliefs stated by some participants so openly.
A film critic named Poulomi Das said:
"The show gave Taparia, whose version of arranged marriage is [very outdated], free rein to peddle whatever she was saying as fact."
Normalising Females as Meak & Submissive
A persistent theme during the show is that either one of the two needs to compromise when it comes to marriage- and that 'either one' is inevitably the woman.
Throughout the series, the female participants are asked to be more submissive, flexible, willing to adjust and compromise.
As young girls, women in the South East Asian societies are conditioned to be self-sacrificing, unselfish, sweet and humble when it comes to marriage and children. They are guilt tripped when thinking too much about their own self- and labelled as selfish and 'bad mothers' or 'bad wives' if they focus on their career and professional goals.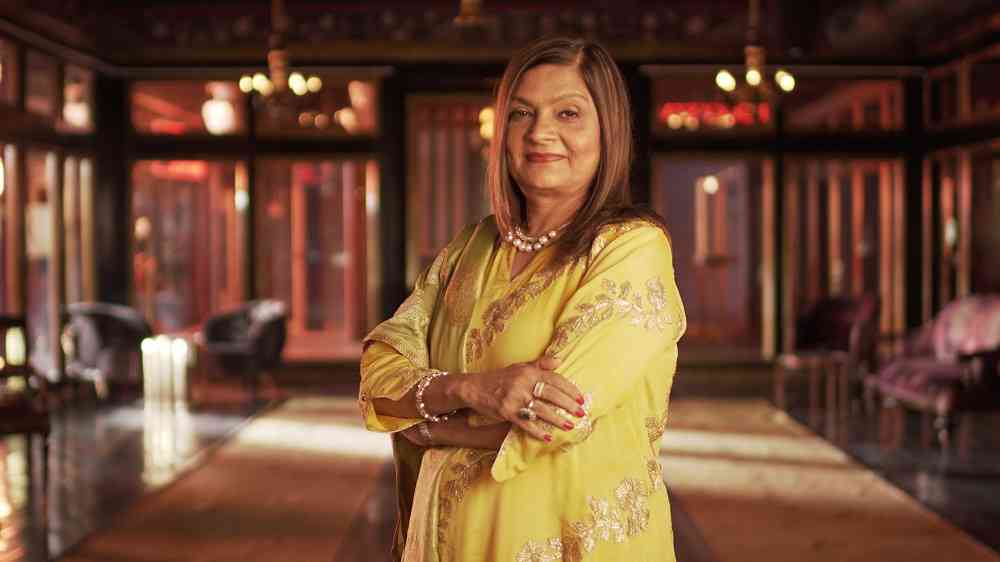 Taparia advises female clients to "adjust and compromise" when it comes to choosing their life partner.
We know, however, how this isn't too far from the truth. Caste, class, colour, all remain critical aspects when marriage is decided in India and the majority still doesn't get to choose just by themselves.
Here is what people had to say:
#IndianMatchmaking has normalised sexism, casteism, fatphobia and colorism too. I recommend it a 100% for hate-cringe-binge-watching. #Netflix#indianmatchmakingnetflix

— Anushka (@nushkaykay) July 23, 2020
Soooo who wants to join me in sending complaints to @NetflixIndia about the blatant #casteism and #colorism in #IndianMatchmaking (and also being sexist so much ugh)
This is where we can email I believe
content-complaints-india@netflix.com

— Ishmeet Nagpal (@IshmeetNagpal) July 17, 2020
It is painful to watch a liberal participant Geeta call marriage a mere 'compromise'. But it is the definition of marriage inculcated in every girl's mind since childhood. That you, being the woman must always adjust and bend and succumb to your partner's wishes. "Life is never equal", they are told.
Watch the official Trailer below:
Promoting Colorism & Gender Stereotypes
Critics have highlighted that one of the biggest flaws of the show is how it has glorified the dark roots of arranged marriage as something harmless and convenient.
Moreover, India's obsession with 'fair skinned' girls has also been promoted in the show. Several times in the show, Sima Taparia casually mentions "fair skinned" as one of the preferential qualities of a good match.
Colorism is rampant in India. And we need shows that negate this regressive belief rather than normalizing it. After the whole #BlackLivesMatterMovement, when then world is speaking against biasness, discrimination and prejudice against dark skinned people, the show casually marks it as one of the superior qualities in a promising match.
Das points out show does not reflect any context for this biasness:
"An obsession with fair skin can't be a preference. It is a harmful, regressive brutality."
Have you watched this show yet? What do you think about the culture of arranged marriages in general? Let us know in the comments below.
Stay tuned for more news and updates.