The talented Pakistani actress Mehwish Hayat schooled the Indian media with a tweet on Wednesday upon spreading false and baseless allegations against her. The Load Wedding starlet has always been vocal about her staunch stance on Indian occupied Kashmir and has thus been a target of merciless trolling and internet smears by them. This time they went a little too far by linking her name with the wanted, fugitive don, Dawood Ibrahim.
Indian journalists seem to think that Mehwish Hayat is having an affair with Dawood Ibrahim and that is one of the reasons why the Billi famed actress received the Tamgha-e-Imtiaz last year.
Now Indian media has always spiraled various controversies involving Pakistanis and honestly, they seem to be a little to obsessed with us. This time their creativity really went a little too far, we must say!
Mehwish Hayat Slams Indian media
It is not uncommon for people in the film industey, specially women to becme victims to smear campaigns and they aren't new to character shaming either. Mehwish Hayat has come a long way since her first break in 2009 and is no longer the shy damsel who will sit back and watch her name being tainted.
She responded to these absurd allegations with class, sarcasm and wit, referring to Indian media as gutter journalism.
Read her Tweets below
I will not give credence to the unfounded accusations being made about me in some Indian media by issuing a statement. I know exactly what their agenda is & why they're doing this. All I will say to them is that this kind of gutter journalism will not shut me up. I will … 1/2

— Mehwish Hayat TI (@MehwishHayat) August 26, 2020
She called these allegations 'unfounded' and clearly knows that these are attempts by the Indians to silence her voice over Kashmir atrocities.  But she highlighted how this 'gutter journalism' and cheap tactics will not stop her from raising her voice against the truth.
She jokingly remarked how next time, if Indian media really wats to link her name with someone, they should link it with 'Leonardo DiCaprio'
I will continue to highlight their atrocities in Kashmir and to call out Bollywood for its hypocrisy. Oh BTW next time if you want to link my name with someone .. may I suggest @LeoDiCaprio ? 😁

— Mehwish Hayat TI (@MehwishHayat) August 26, 2020
Even though this is not the first time India has tried to throw dirt on Pakistan and portray it in bad light, and actresses in the industry are used to sexist trolling and rumour mongering but India went a bit too fat with this allegation.
Seems like India and Pakistan will always be at odds with eachother, but Mehwish handled it pretty well!
Mehwish Hayat's Career
The 37-year-old actor started her acting career back in 2009 with a movie called 'Insha Allah'. However, her career really took a turn in 2010 and then in 2012 when she became household name due to her hit romantic serial 'Meray Qatil Meray Dildar'.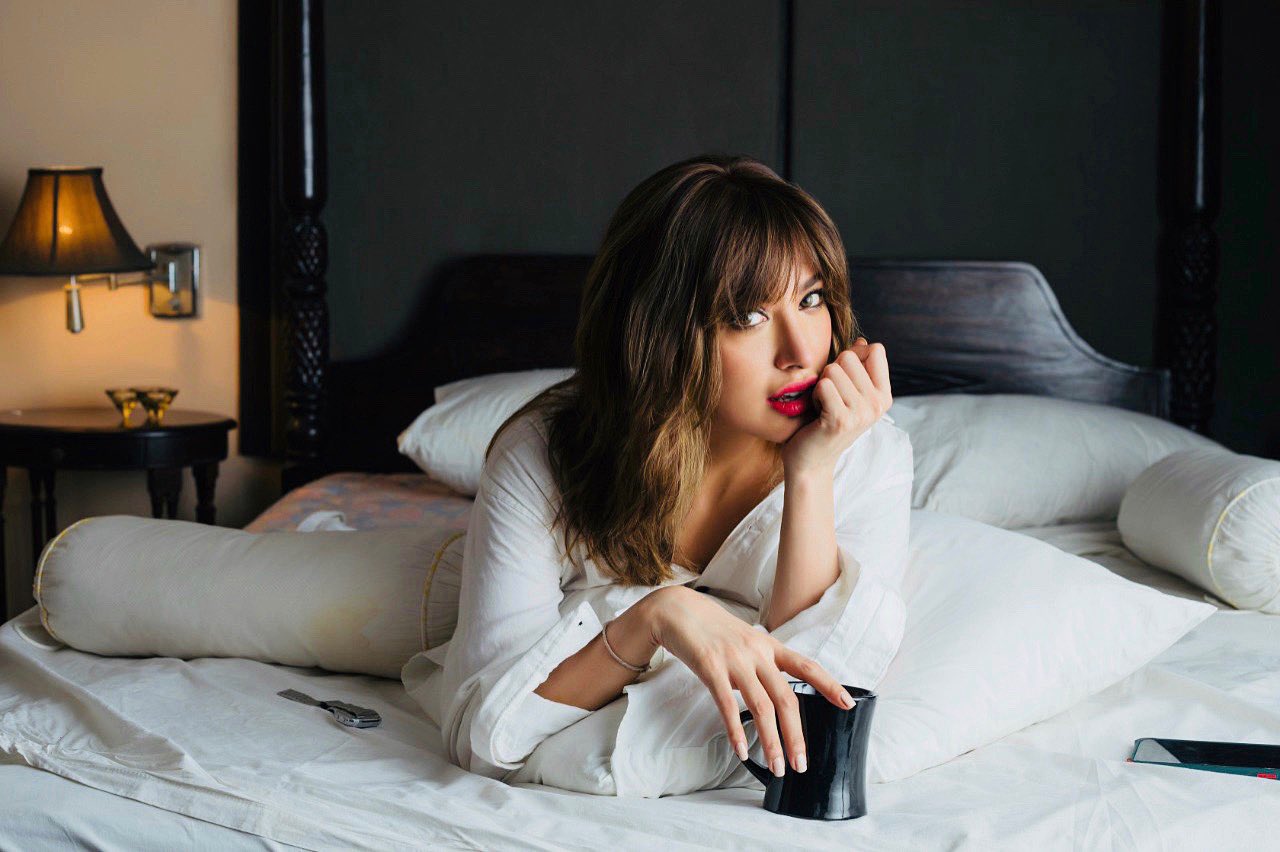 Mehwish started her movie career in 2014 and has since acted in a number of hit Pakistani films since then; 'Actor in Law', 'Punjab Nahin Jaungi' and the more recent 'Load Wedding' are some of her popular movies.
Currently among a few successful actresses in Pakistan, the actress has won two Lux Style Awards and a 'Tamgha-i-Imtiaz' in 2019, to commemorate her achievements and contribution to Pakistani cinema.
What are your thoughts on this story? Let us know in the comments below.
Stay tuned for more interesting articles and updates!