Pakistan's leading actress, Mahira Khan, has captured the hearts of audiences with her grace and talent, and she recently tied the knot with business tycoon Salim Karim in a private ceremony.
The wedding, held at the Pearl Continental Hotel in Bhurban, was a well-kept secret, with strict restrictions on photography and social media sharing.
Instagram stories posted by Mahira Khan's brother, manager, and photographer unveiled the intimate wedding, where the actress looked stunning in a bespoke Faraz Manan ensemble.
---
---
Mahira Khan, Pakistan's leading A-list actress is in the news this time for all the right reasons. Mahira's name is synoynmous with grace, talent, and versatility, stands as a luminous icon in the world of Pakistani cinema and entertainment. The actress has gone viral on social media for tying the knot with business tycoon Salim Karim in an intimate ceremony.
Wedding bells have finally rung for Pakistan's sweetheart and netizens can certainly not keep calm. With her striking beauty and exceptional acting prowess, Mahira Khan has risen to become Pakistan's top leading actress, captivating audiences both at home and abroad. This time around however, the actress has blown away her fans all around the world with her striking beauty at her nikkah ceremony all clad in white and blue, in true princess-like fashion!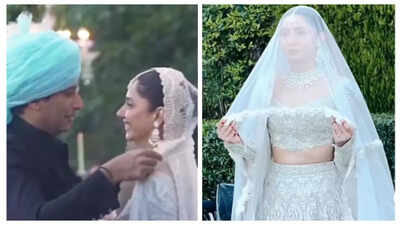 In a touching celebration of love and partnership, the celebrated Pakistani actress Mahira Khan has embarked on a new chapter by marrying the business magnate Salim Karim, with the ceremony held at the Pearl Continental Hotel in Bhurban.
The wedding affair remained a closely guarded secret, and it seems like the actress wanted the event to remain a top-secret untill after the wedding festivities were over. The media was not involved in any way and attendees were strictly prohibited from capturing photographs or sharing any glimpses on social media platforms.
However, it wasn't until Mahira Khan's brother Hissan Khan, her manager Anushay Talha, and the photographer Izzah Malik known as 'Pictroizzah' shared stories on their individual Instagram accounts that the veil of secrecy was lifted.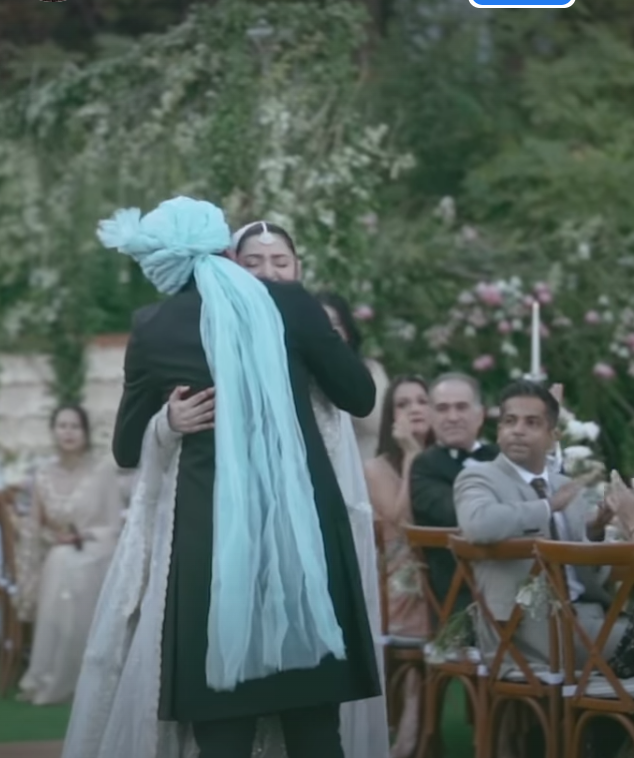 Mahira Khan in a Bespoke Faraz Mannan Ensemble for her Intimate Wedding Ceremony
In these captivating Instagram stories, the enchanting actress graced the occasion with her presence, exuding elegance as she gracefully approached her husband Salim, adorned in a resplendent white gown crafted by the renowned designer Faraz Manan. The groom, Salim Karim was seen in a custom crated Yusuf Bashir Qureshi Design Studios ensemble for the big day.
The video of Khan walking down the aisle to her blushing beau is surely going to make you tear up!
 

View this post on Instagram

 
The gorgeous venue nestled in the mountains is true wedding venue goals!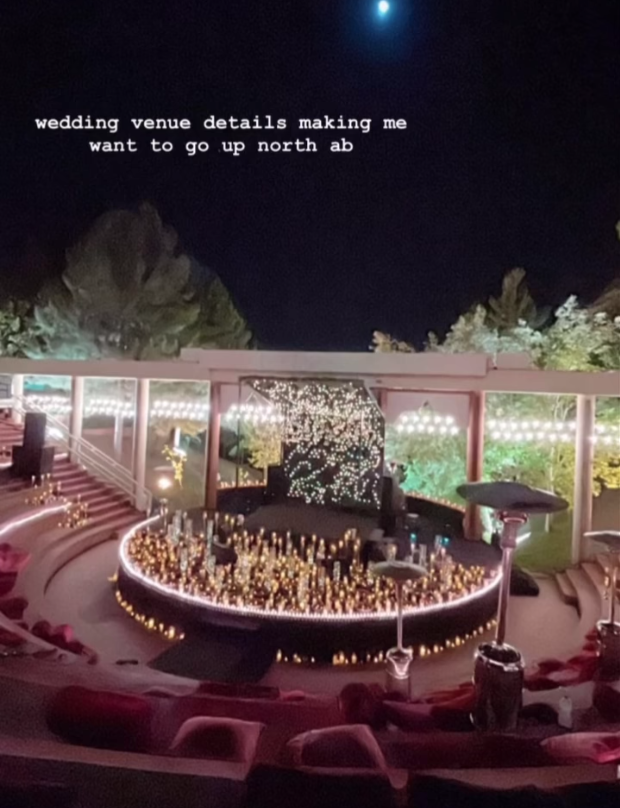 Follow WOW360 for more.