Singer Ali Noor faces allegations of sexual harassment from journalist Ayesha Binte Rashid and artist Maha Ali Kazmi.
Rashid accused Noor of emotional manipulation and sexual harassment, while Kazmi claimed he coerced her during a Coke Studio audition.
Noor responded with a legal notice demanding an apology, and Kazmi issued a notice for him to apologize or face consequences.
---
---
Crooner Ali Noor has been in hot waters for some time now. The singer was accused of alleged sexual harassment last year by journalist Ayesha Binte Rashid.
Rashid had shared screenshots on Instagram of an alleged WhatsApp conversation with Ali Noor in which she accused him of being a predator, she wrote:
"You emotionally manipulated me and what happened in the back of my car while driving to the airport was sexual harassment. You're a sexual harasser and a predator."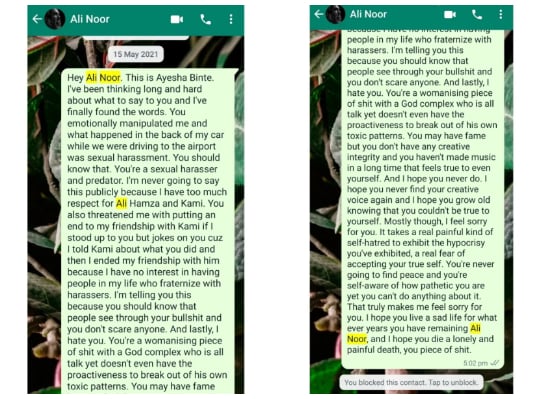 Rashid also called him a "womaniser with a God complex who is all talk yet doesn't have the proactiveness to break out of his toxic patterns."
Ali Noor seemed alluded to his guilt and thanked Rashid for the 'wakeup call' and making him 'see the mirror'.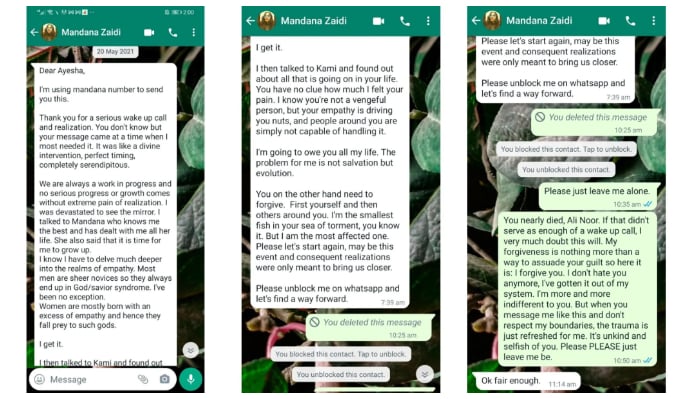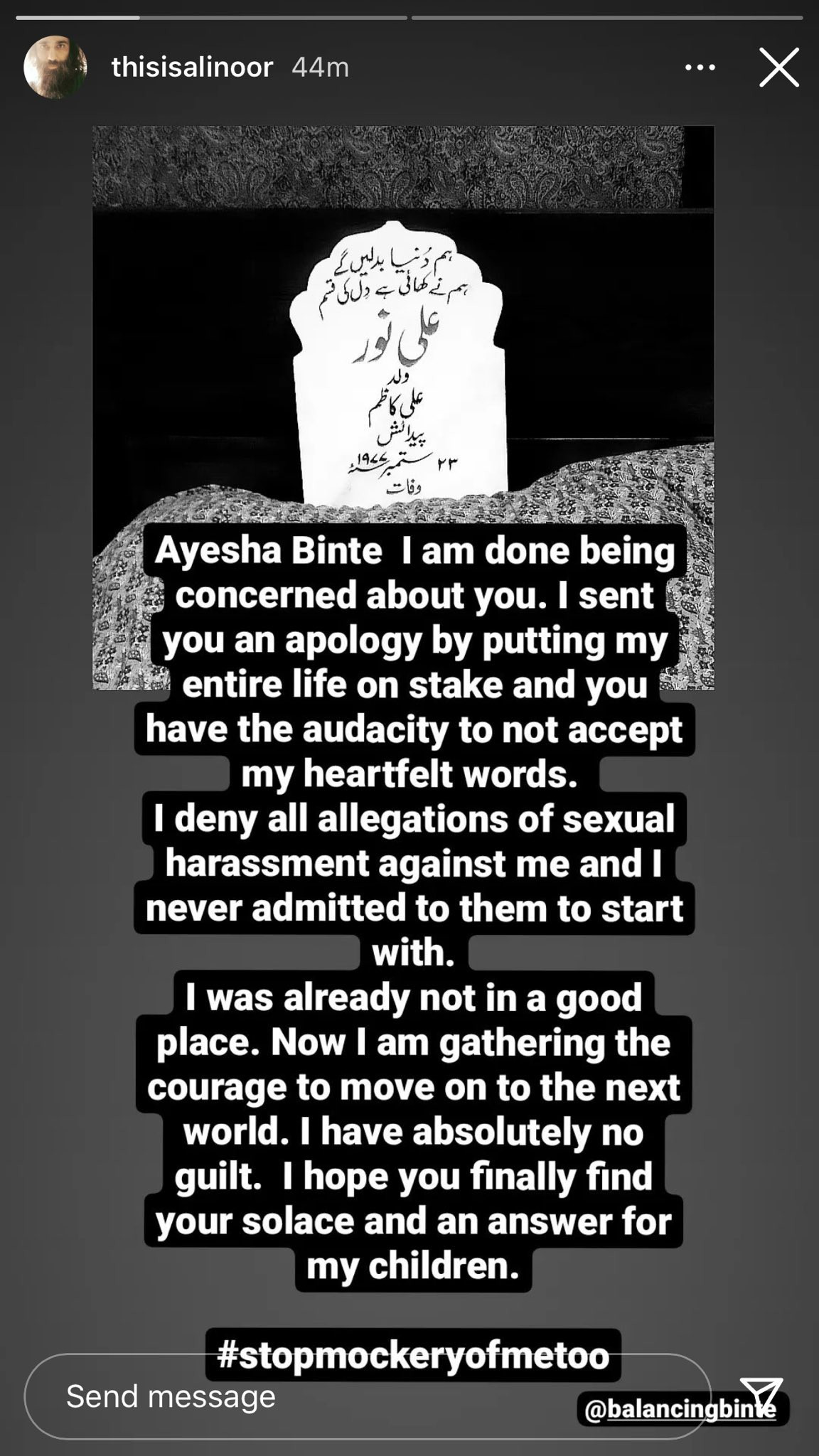 Now a year later, another sexual harassment case has surfaced against the singer. Allegedly, Pakistani artist Maha Ali Kazmi has not only called Noor out for harassment but has also issued him a legal notice.
Maha accused him of coercing her into using substances during her audition for Coke Studio in a series of Instagram videos after he contacted her Lahore office. Allegedly, Ali Noor completely disrupted her audition and made unwelcome advances towards, her allegations.
Nevertheless, her audition was marred by Ali Noor, who continuously interrupted her and posed an inappropriate query, "Will you sing in your own pitch, or do we need to provide you with the key?" This conduct caused her unease and exasperation. She voiced her disappointment with Noor, asserting that he should feel ashamed for sabotaging her audition.
She additionally disclosed that Noor had summoned her to Lahore with the intention of moulding her into his desired image. Maha expressed her contentment in not compromising her self-esteem for the sake of the job, even though she was not widely recognized.
Maha had earlier called out Ali Noor for his alleged sexual harassment back in February on social media.
Ali Noor responded back with a legal notice to Maha Ali Kazmi for her allegations. Noor's legal notice demands an apology and withdrawal of the allegations within 3 days of receiving the information. "In case of failure, our client has instructed us to initiate appropriate civil proceedings, including a suit for defamation and damages to the tune of Rs65,000,000 as well as criminal proceedings no less than FIR at FIA, Cyber-crime Wing at your sole risk and cost."
She also issued him a notice saying he needs to apologize or else face the concequences.
We have yet to see what comes for Noor and Kazmi.
Stay tuned to WOW360.