The Saudi series, 'Crashing Eid,' on Netflix is making waves in Pakistan with its relatable storyline about societal norms.
The family drama-comedy fearlessly tackles romantic taboos with humor and warmth. Razzan, a Saudi woman in the UK, proposes to a British-Pakistani man.
Pakistani viewers, especially those familiar with Gulf expat life, applaud the show's unfiltered depiction of the culture. Hamza Haq, a Pakistani Canadian actor with Saudi experience, adds authenticity.
---
---
The latest Netflix series to become the talk of the town in Pakistan is Saudi series, 'Crashing Eid'. The show has been trending in Pakistan since its release and rightly so as the story is highly relatable to Pakistanis and anyone who has ever lived in the Gulf.
Crashing Eid released on October 19th globally, it is a family drama-comedy that fearlessly addresses societal romantic taboos with a blend of irreverent humour and heartfelt warmth.
The series follows Razzan (played by Summer Shesha), a Saudi woman and single mother residing in the UK with her teenage daughter, Lamar. The story gets interesting after she proposes marriage to a British-Pakistani man, Sameer (Hamza Haq). Her assumption is that her family will readily approve the match. However, upon returning home to Saudi during Ramadan with her fiancé, who appears unexpectedly, Razzan discovers that defying tradition is more challenging than anticipated, leading to both comedic and dramatic consequences.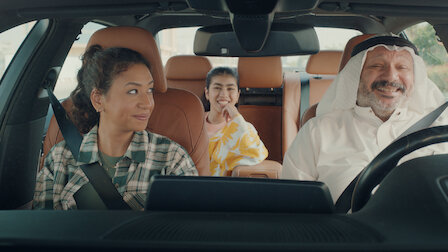 Pakistanis Relate to Saudi Series and the Message Put Across
The show is a super-hit with Pakistanis who have lived most of their lives in the Kingdom or the neighbouring Gulf countries as expats. Viewers have applauded the show for not holding back and showing the racism against Pakistanis as it is, the teaser of the show also shows how Sameer is assumed to be the 'furniture guy' because he looks like a 'worker'.
Only 10 mins into #crashingeid and already know I'm going to enjoy this. Refreshing to see an Arab show looking at their own discrimination against non-Arab Muslims

— Binty 🇵🇸🇵🇸 (@SeenNotHeard4) November 19, 2023
#crashingeid is the best mini series I have watched this year. All actors were so natural. I loved how this series broke many stereotypes! Loved it. Yala yala Khalas!!!!

— Moiz Mohsin (@MoizMohsin13) November 18, 2023
I really liked all the issues #CrashingEid was portraying like the racism & single mom divorcee. It was a short and cute Saudi/Paki interracial wedding type show.

— MimOsa ☪️ (@O8A069) November 18, 2023
Sameer in Crashing Eid is Played by Pakistani Canadian Actor Hamza Haq
Hamza Haq plays the dashing Sameer who has joined his fiancé Razzan in Saudi Arabia. The interesting part of the series is the character of Sameer which is being played by a Pakistani Canadian. Hamza Haq has lived in Saudi Arabia before immigrating to Canada, this makes him the perfect choice for the role.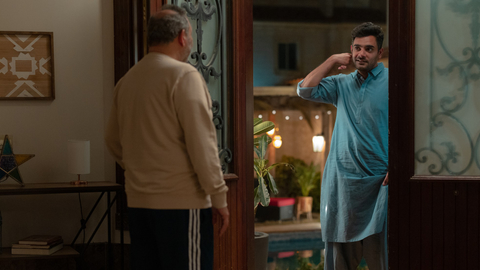 The Creative Team Behind Crashing Eid
The series creator, Saudi filmmaker, Nora Aboushousha is a rising talent from Jeddah. Her short film "Lucky You Are Mine" secured a production grant from the Saudi Film Commission. It premiered at the 2022 Red Sea International Film Festival, receiving strong acclaim.
Here's what she shares about the concept behind the series to Arab News,
"We started off with a concept of someone who is different from their family, and that grew into this story of a single mother who returns from abroad. We started wondering, what will inspire the clash with the rest of the family? And immediately we realized, 'oh, she should come back ready to be married to someone from outside the culture!' Everything fell into place from there."