Women are often disfavored in our society when they get out of their households to financially support their families.
It doesn't matter how educated and skilled they are, the patriarchy somehow manages to criticize women at some point in their lives. 
However, we're glad to see to that not everyone discriminates working women in our society now and there are a lot of people nowadays who stand up for women and encourage them to support their families financially.
Yet another example of a Pakistani female who's working hard to support her family is Haya Faisal.
Haya is a female cab driving who provides pick and drop services for families and women in Karachi. She shared her journey over an interview with Pak trending and here is what she had to say.
Haya Faisal's Life Story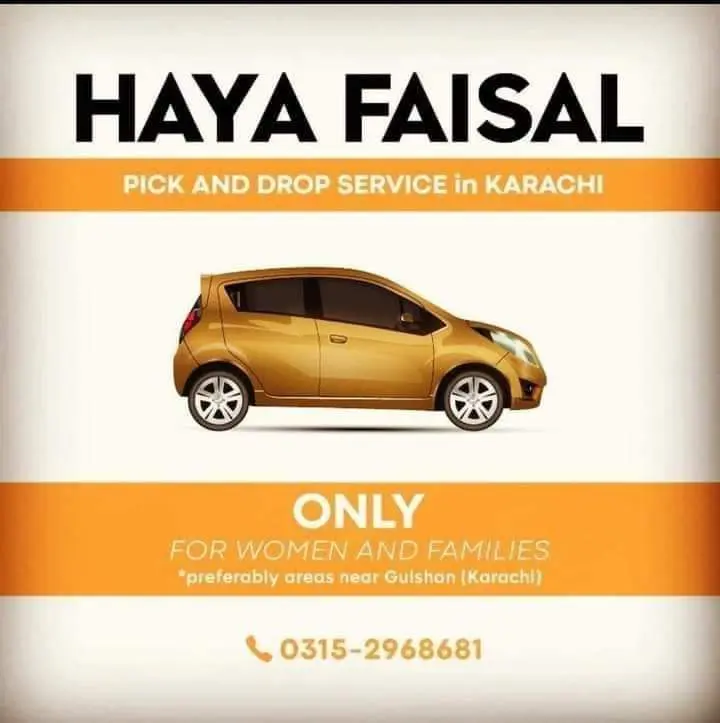 Haya shared that she was married at the age of 17 and lived happily with her husband and 4 daughters. Things were going just fine until one day when her husband came home and told her that he had lost his job.
Her husband told her that he'll look for a new job in Lahore and she agreed with him. Here's when things got worse, as soon as Haya tried contacting her husband after his departure, he never responded and he never came back to his wife and daughters.
Haya didn't lose hope, she kept waiting for 10 months – hoping he will return someday. Poverty was taking it's toll on Haya's life, there were bills to pay and fees to raise and educate her daughters better than herself. That is when Haya Faisal realized she has to stand up for herself and her children and stop counting on anyone else.
Haya's Family Became Her Support System
Haya talked it out with her family and friends, her cousin helped her buy a car and Haya started earning from her new car by renting it to people and it all happened because of her family's support.
She shared that she doesn't only drive to fulfill the needs of her children to keep her house running, but to also set an example in our society that women can do everything a man can without having to rely on anybody other than herself and that with a little hope and persistence, there's nothing that one cannot achieve.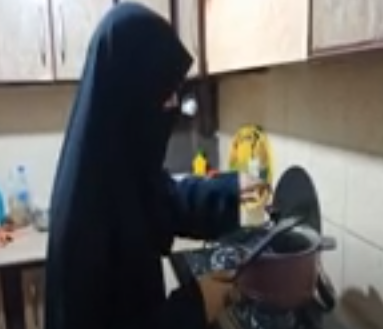 Haya works tirelessly to inculcate in her children's minds that earning money is not an easy task. 
It actually wasn't an easy job for Haya, taking advantage of her young age – many people tried to scam her and that is when she decided to come up with her own pick and drop service in Karachi which not only became successful but gained appreciation from many.
It is apparent that this strong Pakistani female cab driver is true source of inspiration for many women out there who are mostly single parents or have been struggling financially in some way or the other.
Not only our society, but our government should also support women empowerment and encourage females who are trying to set a positive example in Pakistan by standing up for themselves and taking charge of their families financially.
What are your thoughts on this? Share with us in the comments.
Stay tuned for more articles and updates.