Forbes has released their latest list of 2022 Asia Power Businesswomen who have successfully made their mark in the Asia-Pacific region.
Reportedly, the remarkable 20 women who have been featured are newcomers, further expanding Forbes Asia's network of female trailblazers in the region.
Moreover, they were chosen to be a part of this list based on their achievements in their current role (running a sizeable organisation) and demonstrating leadership.
Rana Wehbe Watson, the list's editor, said:
Forbes Asia's Power Businesswomen list this year highlights 20 executives and entrepreneurs who are leading their companies' transition to a post-Covid era. Some of these women are thriving in male-dominated industries while others are running established family firms. Two have even launched successful businesses that were inspired by their journeys into motherhood.
Furthermore, it is vital to mention here that these women have adapted and created different strategies during the COVID-19 pandemic to keep their businesses afloat and have helped bring their institutions out of unseen and uncertain circumstances.
Without further ado, here are the amazing women who are setting goals for aspiring entrepreneurs and young professionals.
Forbes Asia's 20 Remarkable Female Leaders of 2022 [List]
1. Ghazal Alagh – Cofounder & Chef Innovation Officer, Honasa Consumer
Her journey started when Alagh was searching for chemical-free alternatives after her son had developed a skin condition. "We couldn't find options that were easily available in India," she says by email. Seeing a gap, "we decided to create Mamaearth and venture into 'toxin-free' baby-care products."
The company started with just 7 products and now, it has expanded to cosmetics and skincare. Honasa's customer revenue has also almost doubled reaching nearly $121mn (online and in-stores). She co-founded the Gurgaon-based company with her husband, Varun, who is CEO, in 2016.
2. Akiko Amano – Director, Souke Hanabi Kagiya
Not only is Amano the first female to head her family's business, but she is also the first female to run any fireworks maker in Japan. The Souke Hanabi Kagiya has been passed down from generation to generation for 360 years. Amano is the 15th generation of her family to become a director when she succeeded her father at the Tokyo-based firm in 2000.
She's also a former member of Japan's national judo team, and the first Japanese woman to be an Olympic judo referee at the 2008 Beijing games. Amano hopes her daughter will be her 16th-gen successor. "Fireworks are a symbol of peace," she says. "Whether 20 or 30 years later, I don't want our people to forget that."
3. Kristy Carr – Founder & CEO, Bubs Australia
Carr is the founder and CEO of baby formula maker Bubs Australia. She founded her company after months of struggling with motherhood due to her daughter's food allergies. She developed a goat milk formula to help her daughter transition from breast milk. She is now looking forward to expanding her empire across the borders in the United States.
4. Choi Soo-yeon – CEO, Naver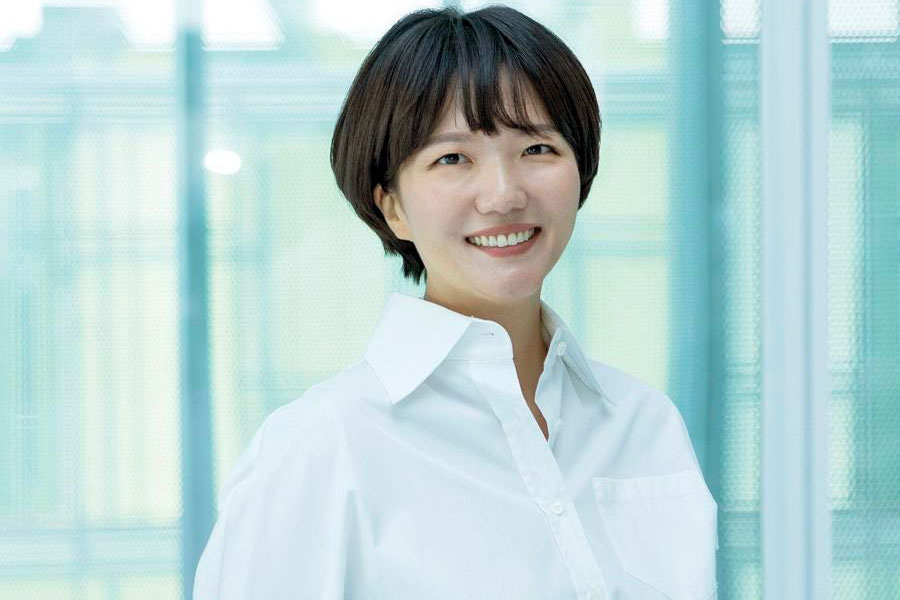 Choi made history by after she took the reins from 55-year-old Han Seong-sook, the first female leader at Naver. The company is South Korea's largest internet company (market cap) and the country's fifth biggest group after chaebols Samsung, SK, Hyundai and LG. The Millennial CEO has ambitious plans for Naver.
5. Julie Coates – CEO & Managing Director, CSR
Coates took over CSR just before COVID-19 struck.  Using her decade of experience, she steered the Sydney-based business through the hard days and stood out in a male-dominated industry.
Other female leaders in the Forbes Asia's Top 20 Businesswomen include:
Robyn Denholm – Chair, Tesla
Febriany Eddy – President Director & CEO, Vale indonesia
Herjati – President Director, Sillo Maritime Perdana
Doris Hu – Chairman & CEO, GlobalWafers
Kwee Wei Lin – Head of hotels, Pontiac Land Group
Soma Mondal – Chairperson, Steel Authority of India Ltd.
Mutiara – President Director, Murni Sadar
Anna Nakajima & Mizuki Nakajima – Cofounders, Coly
Park Jeong-rim – Co-CEO, KB Securities
Pearlyn Phau, Group CEO, Singlife with Aviva
Sineenuch Kokanutaporn – Managing director, Thai Eastern Group Holdings
Namita Thapar – Executive director; India Business, Emcure Pharma
Wallaya Chirathivat – President Director & CEO, Central Pattana
Wang Ying – Chairman, Chengdu Eastern Biopharmaceuticals
We extend our congratulations to these women and hope they inspire the next wave of female entrepreneurs and business leaders.
Stay tuned to WOW360.
Barrister Zahrah Vayani Becomes First Pakistani Woman to be Elected at Lincoln's Inn
Source: Forbes