Emirates is one of the best airlines in the middle-east. The holy month of Ramadan is here, and Emirates has begun its services for the blessed month from the 13th of April. The airline aims to provide a comfortable journey to its customers throughout the holy month as it is for the past 20 years.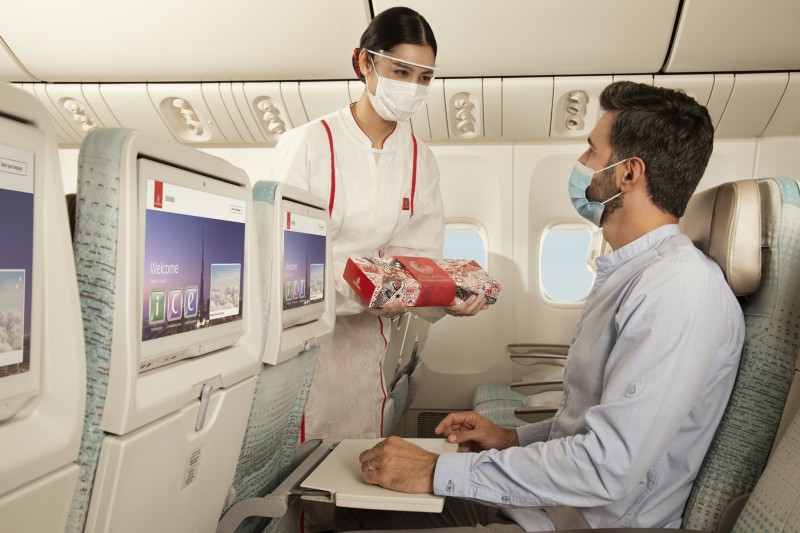 In case you are planning to travel in the holy month of Ramadan and are concerned about whether the airlines provide any such services that cater to Muslims, then Emirates has got your back. If you are on board and want to break your fast or start fasting, the box will be offered to you with a special nutritional meal.  These boxes are served in addition to the usual Emirates meal services on board. Plus, the menu is said to be refreshed on a weekly basis on the Emirates site.
What does the box contain?
Each box consists of chicken, cauliflower, and eggplant salad with tahini and mouhammara or a baked potato and onion salad with Moroccan chicken and hummus; sandwiches, Arabic bread, dates, laban, and water.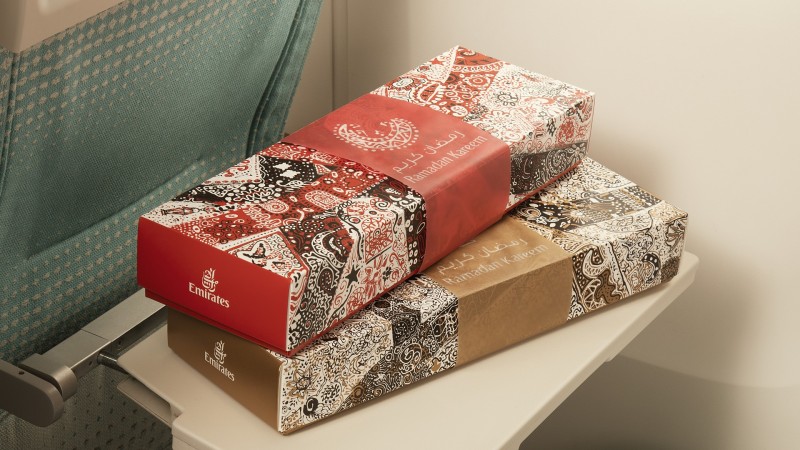 Product Design Team Collaborates with Local Differently Abled Artists
For 2021, the design team collaborated with local disabled artists from an art studio called Mawaheb from Beautiful People. These artists produced
This year, the airline's in-house designers and product design team collaborated with local artists to produce tailored designs for the special edition of the airline's signature Ramadan service. The designs were created during a collaborative session at a local art studio, held before the pandemic started.
Travel & COVID-19
We are pretty much still in the pandemic, and travel as we know it has completely changed. Emirates is offering flexible booking options alongside multi-risk travel insurance, including COVID-19 cover with every flight. So you are in safe hands. The airline takes the safety of its customers and employees seriously, so a comprehensive set of measures have been taken.
A Special Eid Menu
From 13-16, Emirates is serving a special Eid menu on flights to and from the Gulf region. In First and Business Class, customers can order traditional Middle Eastern dishes such as Mashwi Al Jider or Lamb Kofta with saffron tomato sauce and zereshk rice. In contrast, customers in the economy can enjoy Aish Al Saraya or sago pudding garnished with dates.
Have something to add? Let us know in the comment section below.
For more news and updates, stay tuned to Wow 360.