Dr. Ammara Farooq has created history by becoming the first female and Pakistani to chair the Asia Pacific board of the Global Alliance of Impact Lawyers (GAIL).
Dr. Ammara Farooq is the founding principal attorney of AFMalik Law, a Pakistani law firm, that has been working dedicatedly towards impact entrepreneurship development for 2 decades.
Farooq has been a social enterprise and impact lawyer since 2018, making her the first impact lawyer in Pakistan. Moreover, AFMalik Law is the first ever female-led law firm in Pakistan to go global!
As a female and Pakistani, her appointment as chair of the Asia Pacific board of GAIL for the term March 2023- March 2024 is a very huge achievement.
As of now, Dr. Ammara Farooq is the only Pakistani on the regional board which includes members from across borders, including Hong Kong, Singapore,  New Zealand, and even Australia.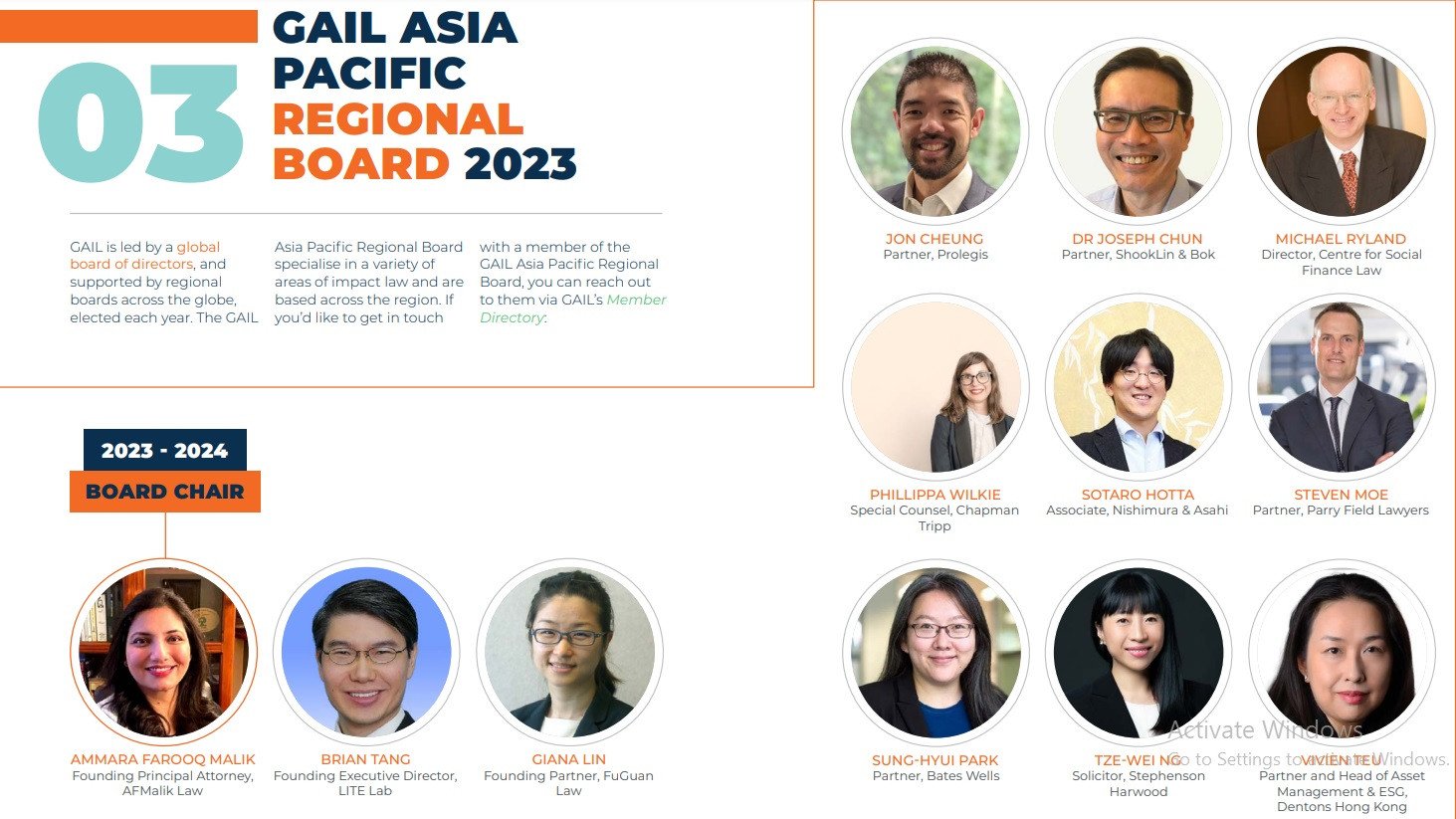 Impact Lawyers like Dr. Ammara Farooq
Impact lawyers are legal professionals who work to create positive social impact through their legal practice. They may work in a variety of fields, such as human rights, environmental law, social justice, and corporate social responsibility.
Impact lawyers often work with non-profit organizations, social enterprises, and other mission-driven entities to provide legal services that support their social or environmental goals. They may also engage in advocacy, policy work, and other forms of legal activism to promote social change.
Global Alliance of Impact Lawyers (GAIL)
The Global Alliance of Impact Lawyers (GAIL) is a network of lawyers and law firms from around the world who share a commitment to using the law as a tool for positive social change.
GAIL was founded in 2020 to bring together lawyers who are passionate about creating a more just and equitable world and to provide a platform for collaboration and sharing of resources.
What are your thoughts on her achievement? Share them with us in the comments below.
Stay tuned to WOW360.
Pakistan's Sabahat Rizvi Creates History as First Woman Secretary of LHCBA in 130 Years