The department of college education in Sindh has announced to give training to female students in government colleges on how to ride motorcycles.
As per sources, the department has reached out to the colleges to provide a list of female students who wish to drive motorcycles.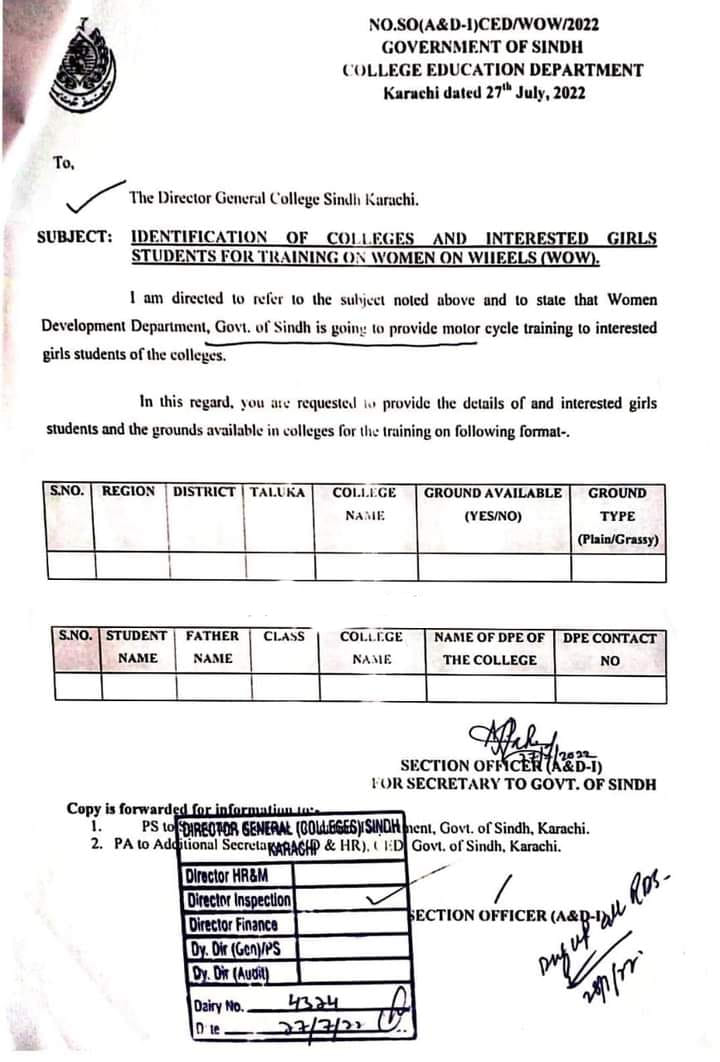 Moreover, the department will collaborate with the Sindh Women Development Department (SWDD) to provide the said training to the students.
Officials from the SWDD have shared that the purpose of this training is to empower young girls and make them independent.
Previously, a similar proposal was also taken by the Punjab government provided electric scooters to the female staff in public schools all over the province. But due to the rising inflation and economic disaster, the initiative is yet to follow up by the new government.
It was also suggested that the Government of Sindh also provide interest-free scooties for female employees in easy instalments and Punjab Government earlier decided and allotted an amount in the Annual Budget 2022-23.
What do you think about this initiative? Share your thoughts with us in the comment section below.
Stay tuned to WOW360 for more news and updates.
Punjab Government to Provide Scooties to All Female Employees