After gaining fame from her super-hit movie 'Dangal' Fatima Sana Shaikh came into the spotlight. The Bollywood star recently opened up about her struggle with epilepsy.
Shaikh had an interactive social media session with her fans where she answered multiple questions they had. She opened up about her disease on Instagram during the session and gave her followers awareness about the dos and don'ts.
She opened up after someone had asked if the illness had an adverse effect on her career. She replied "I mean I have to go a bit slow. But I can do everything."
Fatima Sana Shaikh explained, "There are some odd and tough days. That slows me down. But I have been fortunate enough to work with people I have been dying to work with. And this has not affected my passion and neither have I ever compromised on any effort to do my best."
"In fact, it pushes and drives me to work harder." Moreover, Fatima Shaikh shared that her pet Bijlee is actually a therapy dog.  She even took the opportunity to debunk myths. A fan asked her if epilepsy patients are forced to smell shoes, Shaikh refuted the myth saying,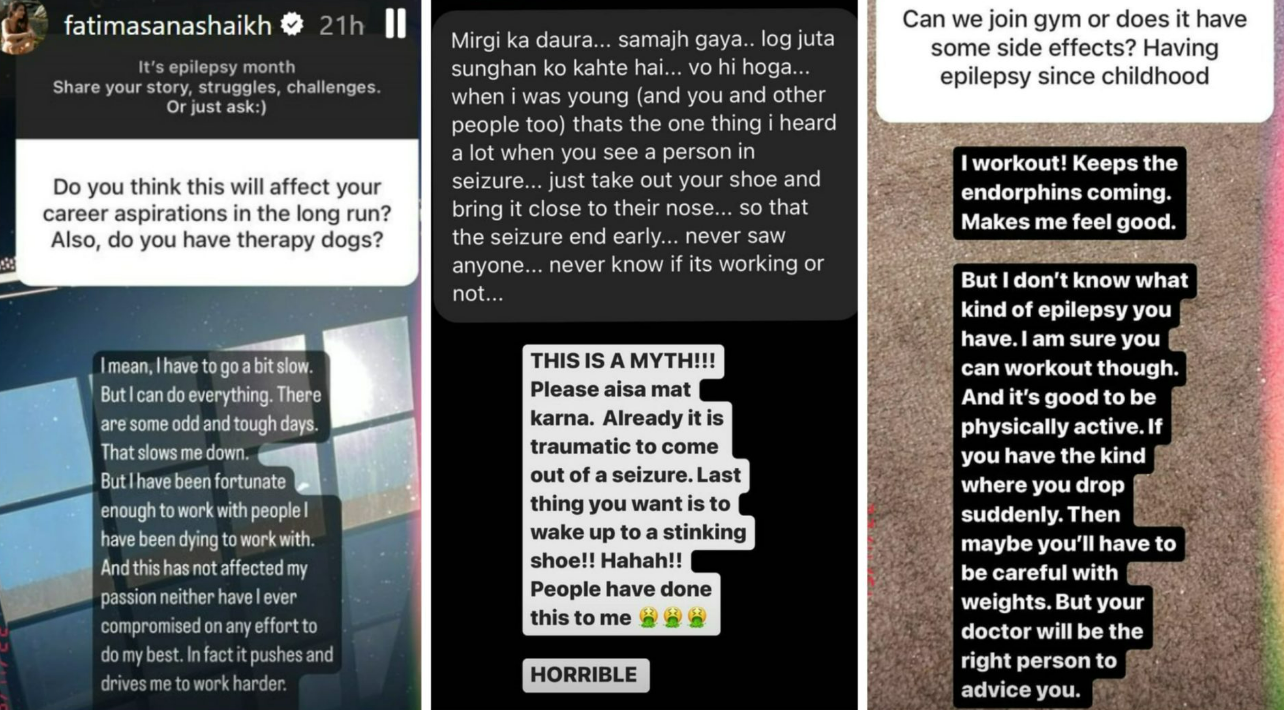 "Please aisa mat karna (don't do this). Already it's traumatic to come out of a seizure. The last thing you want is to wake up to a stinking shoe! Hahaha! People have done this to me! (vomit emojis) Horrible!"
Another fan asked for advice about workouts while suffering from the problem, to which she responded in a positive, however, told the person to consult a doctor.
She also refused to share the names of the medications she was taking and said, "I am feeling quite stable and normal now." Following Dangal, Shaikh was seen on Netflix in 'Thar' opposite Anil Kapoor's son Harshvardan Kapoor.
We are proud of Fatima Sana Shaikh and hope she continues to be headstrong.
Stay tuned to WOW360.
Amid Divorce Rumours 'The Mirza Malik Show' Leaves Social Media Confused