The former wife of the late Aamir Liaquat, Bushra Iqbal has recently grabbed headlines after revealing some hard-hitting truths on a podcast interview with Hafiz Ahmed. Bushra revealed the matters that led to Aamir Liaquat's death, their marital relationship and provided an insight into the life of the much celebrated television personality.
Remembering him fondly and with sincerity in her voice she spoke about various topics related to the honor of a man, family dignity and the different obstacles encountered by individuals in our society. She also shed light on how she got divorced to Aamir Liaquat and explained details on how he was forced to divorce her after being pressured by his second wife Pakistani actress, Tuba Anwar.
Bushra Iqbal Blames Tuba Anwar Behind Divorce from Aamir Liaquat
Bushra blamed Tuba Anwar for forcing and pressurising Aamir Liaquat into giving Bushra a divorce. She believed he did not want to divorce her neither did she want a divorce from him, but due to pressure from Tuba and her family, Aamir had to divorce Bushra.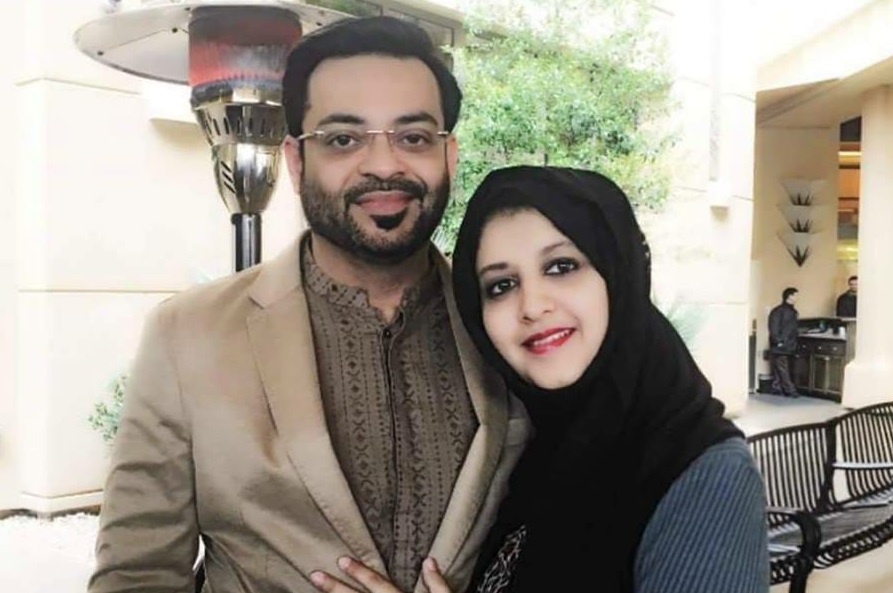 Continuing her discussion, she emphasized that Aamir consistently remained engaged in his children's lives, staying in touch with Dua Aamir and Ahmed until his final days. Regrettably, Tuba expressed strong disapproval of this bond and caused issues for him for his interactions with their offspring.
"Honour is not just a woman's. A man has honour as well"
This is the first time that Bushra Iqbal has given any interview after the demise of Aamir Liaquat and it seems like she wanted to clear the air on many issues surrounding his demise.
 Talking about the infamous leaked video of the popular tv show host by his third wife Dania Shah, Bushra Iqbal stated,
 "Honour is not just a woman's. A man has honour as well. Had this happened to a woman, the entire country would have been out on the street, burning things. But a woman had done this. Men and women are kept equal. God has not kept the level of punishment different in the Quran."
She further spoke about the hypocrisy of people who did not speak up for her late ex-husband. She added that she is still fighting for his justice to this day on the basis of various audio clips that have not been made public.
"People didn't speak up. I was quite hurt. Everyone had their fun. YouTubers, members, everyone…People should think, 'What if this happened to me?'  The best of people end up killing themselves. Who [ends up killing themselves]? Those who have no shame or honour. Otherwise, people have a lot of videos leaked, it was his honour. There are many videos of him crying. Some people claim we weren't in contact. About facing his kids, he's crying and saying – there are many audios that people haven't even heard, I have them, on which basis I am fighting the case."
She also spoke about not allowing any post mortem to be conducted on Aamir Liaqaut's body. Bushra revealed that Aamir Liaquat had stated that he did not wish for his body to have any postmortem procedures as he frequently received death threats. Bushra said that the family had suspected there was foul play but honoured his request believing it was the only way to respect his wishes.
Follow WOW360 for more.