In 2019, Saudi Arabia lifted the mandatory mehram requirement for women above the age of 18 traveling for Hajj, allowing women to take Solo Hajj journeys, this significant policy change aimed at promoting gender equality and inclusivity in religious practices.
This change has empowered pakistani women and removed financial constraints that often hindered their ability to perform Hajj.
The removal of the mehram requirement has opened up new opportunities for Pakistani women to embark on their spiritual journey, marking a milestone in their quest for religious empowerment and gender equality.
---
---
Hajj is one of the Five Pillars of Islam. It is a sacred pilgrimage that Muslims around the world aspire to undertake at least once in their lifetime. For centuries, it has been considered a symbol of devotion and spiritual growth. However, the journey to the holy city of Mecca has traditionally required Muslim women to be accompanied by a male guardian or "mehram." This was a significant barrier for many women who wished to undertake this sacred journey independently due to various reasons.
However, recent changes in Saudi Arabia's policies have opened the doors for Pakistani women to embark on solo Hajj journeys, marking a significant milestone in their quest for religious empowerment and gender equality.
This year women from all sects of Islam could travel for Hajj without a male relative with them. Previously it was only women from the Shia sect who were allowed to travel for Hajj without a male 'Mehram'.
Pakistani Women Share their Solo Hajj Journeys and talk about their experiece
Zareen Ahmed, one of the women who took a solo journey to Hajj mentions she has been saving for Hajj since a long time and after she received a share of her father's inheritance she added savings to it but it was still not enough and she could not apply. Zareen later found out about the special government hardship quota which allowed her to apply in the last week.
"It was one week before the last flight was to leave that my cousin's sister shared a forwarded message about the hardship quota, I called her and asked her to get more information. She told me the details as one of her friends works in the Ministry of Religious Affairs and who helped me submit my form without any problem."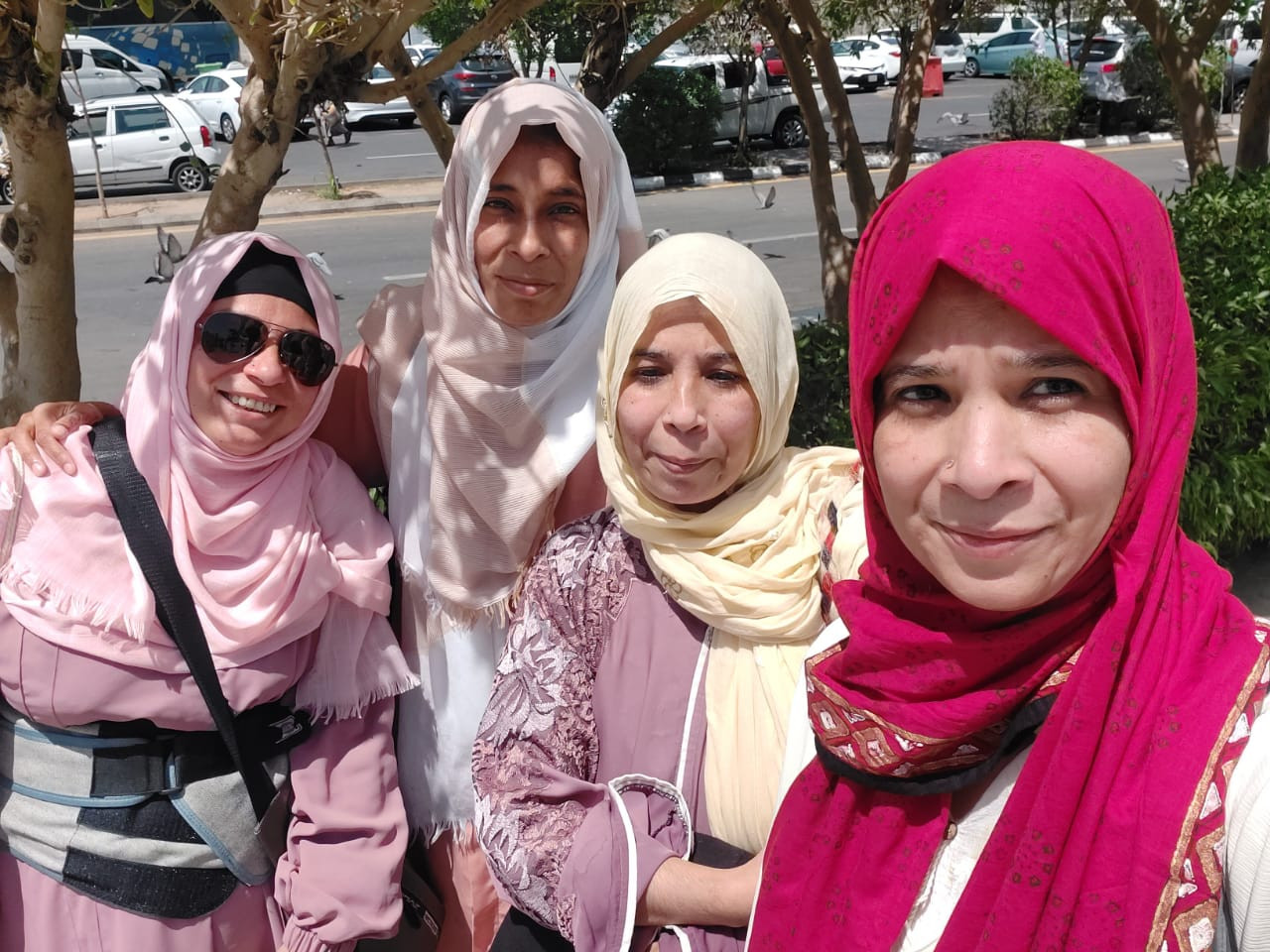 Another young 35 year old Asiya also went on a solo journey, performing Hajj without a Mehram, she had been saving for Hajj since she turned 20.
"When we had previously submitted the Hajj forms of five family members, the total was something above one million rupees. This year, it was one million rupees for just myself. My relatives were quite against the idea, they tried to scare me saying Hajj is a very difficult task to complete and without a man, it would be difficult. Travelling in Saudi Arabia would be hard, even travelling alone in taxis isn't safe there. But I stood my ground. I decided to go because only I know that with each passing year, it would get more difficult and the condition of mahram cannot be fulfilled for me."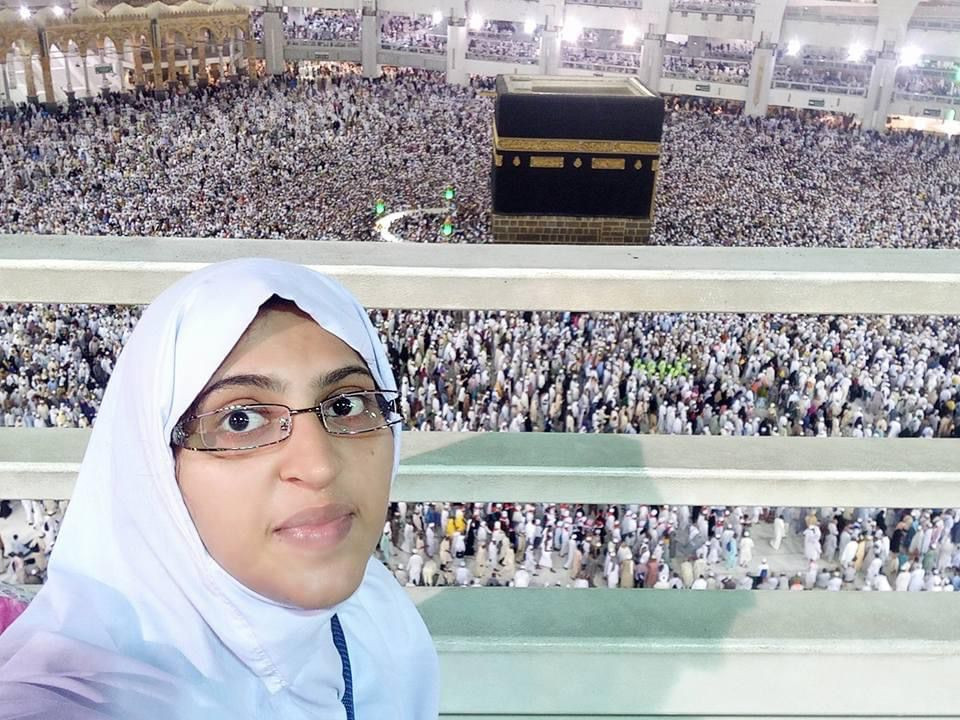 Javeria Sajjad went for Hajj in 2017 after being selected by her university Hajj balloting. Her family was concerned for her safety and whether it was permissible in Islam to perform Hajj without a mahram. However, a religious scholar guided them saying she could go for Hajj in a group where she would not be alone and people in the group could help her when needed.
"When we went to an ulema who guided me that one can go alone and can go with a whole tour who can help in performing the pilgrimage. We were told that the idea [of being accompanied by a mahram] was 1,400 years old when it was difficult to travel alone as the journey was through day and night in the desert. But in today's world, it's by aeroplane and very secure, so one can travel."
Talking about Hajj applications from this year, Muhammad Zahid, officer at the Ministry of Religious Affairs said
"We tried to facilitate and helped them in every way the offices can, from sharing details to even helping to inform them personally about the instructions and/or any requirement of the documentation,"
Aneeq Ahmed, the minister for religious affairs stated,
"The condition for Hajj without mahram was from Saudi Arabia and not from Pakistan. This is the reason why as soon as they allowed, we also followed the rule and sent women from our country."
Saudi Arabia's Policy Change
In 2019, Saudi Arabia made a historic policy change that lifted the mandatory mehram requirement for women above the age of 18 who were traveling for Hajj. This monumental decision was part of Saudi Arabia's broader efforts to promote gender equality and inclusivity. It was warmly received by Muslim women worldwide, including those in Pakistan, where it opened up new opportunities for women to independently embark on their spiritual journey.
Empowering Pakistani Women
The removal of the mehram requirement has had a profound impact on Pakistani women's ability to undertake the Hajj pilgrimage. Many Pakistani women previously postponed their Hajj due to the mehram requirement. Now, they can fulfil their religious obligations without waiting for suitable companions. As the years have passed by the Hajj expense has increased drastically and sometimes due to financial constraints families are only able to spare money for one person and this caused many women to lose a chance at performing Hajj in the past.
Saudi Arabia's decision to lift the mehram requirement for women traveling for Hajj has marked a significant milestone in the journey towards gender equality and religious empowerment. Pakistani women, like their counterparts around the world, now have the opportunity to undertake this sacred pilgrimage independently.
Follow WOW360 for more.