Babylicious," Pakistan's first foray into the young adult rom-com genre, is a resounding success, captivating audiences with its nostalgic portrayal of first love.
The film showcases the remarkable collaboration between Syra Yousuf and Shahroz Sabzwari, who deliver outstanding performances as the lead couple, Omer and Sabiha.
With a talented ensemble cast and a storyline filled with heartfelt emotions, "Babylicious" takes viewers on a rollercoaster ride of romance, as Omer fights against all odds to win back Sabiha's love, resulting in a delightful and engaging cinematic experience.
---
---
In the world of Pakistani cinema, there are certain stories that are able to beautifully capture the depth of human emotions. Syra Yousuf and Shahroz Sabzwari joined forces in the newly released romantic comedy 'Babylicious,' a film that gave the audience the nostalgic feeling of being in love for the very first time.
It's rare to witness former partners collaborating professionally following a separation, but Syra Yousuf and Shahroz Sabzwari have defied expectations. Their remarkable ability to put personal differences aside and work together with utmost professionalism is truly admirable. The movie which began shooting pre-covid era was lingered on till date and finally released to an overwhelming response this Eid.
Babylicious was Pakistan's inaugural venture into the world of young adult romantic comedies, and has proven to be an outstanding success. The film showcases commendable efforts from both the talented cast and dedicated crew. The film starring Shahroz Subzwari and Syra Yousaf as Omer and Sabiha in lead roles also sees the ensemble cast including Ankur Rathee, Sabeena Syed, Laila Wasti, Adnan Jaffer, Shehzeen Rahat, Aadi Amjad and Mani who had a minor role but one that was pivotal. The cast delivered stellar performances and played their characters convincingly.
The Hopeless Romantic Woos the Girl!
The chemistry between the leading pair is intense, evoking a sense of longing, excitement, and blossoming love that resonates with the audience. Omer is the care-free, hopeless romantic that is madly in love with Sabiha, she however on the other hand is looking for something more than just music and boyish love. The chemistry seems like a façade and as it fizzles out the real world problems hit the two and the love-story hits a bump. Once Omer realises he cannot leave without Sabiha come what may, the later has already gotten engaged to the man of her [idealistic]dreams, where we meet the uber-dashing, Ankur Rathee aka Nabeel.
The second half of the movie sees Omer going on a full blown war to win his lady-love back and there's no turning back for him! From bringing her what she loves (Subway Cookies) to sabotaging her new relationship with the handsome hunk Nabeel, Omer does it all in hopes of winning Sabiha back. He's not one to give up on first love and while you may not like his character at first, he does grow on you, showing the audiences how deeply he loves Sabiha.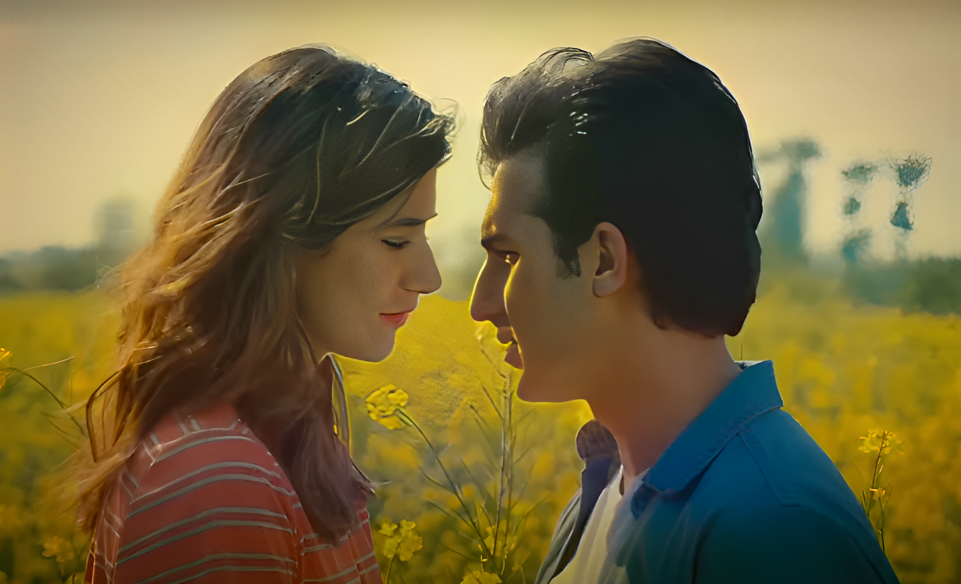 Without any further spoilers, time for you to watch the movie in cinemas to find out whether Omer and Sabiha have the happy ending that we hope they do!