Baby Baji became a blockbuster soap serial on Ary Digital with over 500 million YouTube views and a top spot in the 7 PM time slot.
The drama's relatable portrayal of a joint family's daily struggles captivated audiences, but its emotional ending with Baby Baji's death left fans deeply moved.
The show delivered important life lessons, emphasizing the value of family relationships and seeking forgiveness. Its fresh storytelling and impressive performances received widespread acclaim.
---
---
Baby Baji, the popular soap serial aired on Ary Digital became the no.1 watched show during the 7 PM time slot. Garnering more than 500 million views on Youtube the drama created waves across the country. From old to young, families watched the show together after a long day at work. Full of comic banter, emotional drama and highly relatable daily struggles, the drama was relatable to audiences and became a blockbuster hit! The idream Production revolved around a Pakistani joint family household and their daily life. The drama, penned by Mansoor Ahmed and directed by Tehseen Khan, boasts an impressive cast including Samina Ahmed, Munawwar Saeed, Saud Qasmi, Javeria Saud, Hassan Ahmed, Sunita Marshall, Junaid Niazi, Tuba Anwar, Fazal Hussain, and Aina Asif. The realistic storyline has captured the hearts of fans, leading to massive popularity, particularly as it reached its climax.
A Bitter-Sweet Ending to Baby Baji
Baby Baji was the head of the family after her husband Siddiqui Sahab passed away. Essaying the role of Baby Baji, veteran actress Samina Ahmed had become a fan favourite across the country.
While one may think a drama based on joint family system would simply talk about saas-bahu issues and conflicts and jealousy between the women, the show instead tackled multiple day to day issues that people face while living in a joint family.
Baby Baji was a breath of fresh air amongst the clutter that we normally watch on television. She was an ideal mother in law who did not enforce anything on any of her daughter in laws but always wanted whatever was in their best interest. In Asma's (Sunita Marshall) case she fought with her son who treated his wife badly. If viewers were to take heed of her advices and the way she diplomatically solved problems, lives in millions of households across Pakistan would attain the much needed peace they need.
Remorse, Redemption and a Heart-breaking Farewell
With all the brothers' story arch's coming to a close, the finale saw a theme of redemption, remorse and acceptance in all forms. While Naseer finally accepted Asma as his better half, she forgave him for all the hurt that he caused giving them a second chance at a life together. Azra who had pushed out Baby Baji, is now battling cancer and feeling remorse for the way she has acted and all she has done to destroy the peace of Baby Baji's home.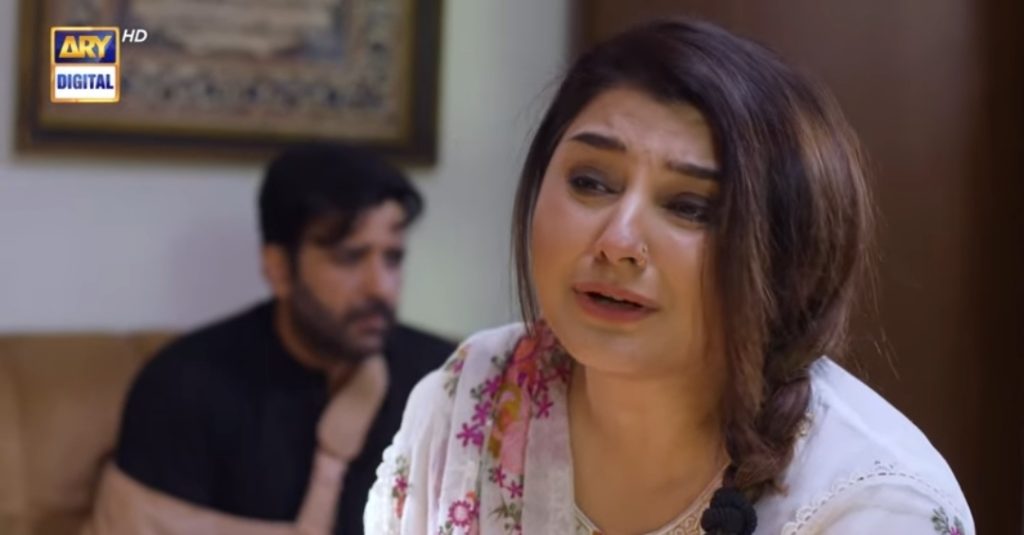 While the ending was heart-wrenching with Baby Baji's death scene, the show proved that not everyone in life can say sorry to the people they have wronged, sometimes it does become too late. In this case, Azra, Farhat and Wasif were too late to ask forgiveness from Baby Baji for all their wrongdoings. Wasif and Farhat lost their home, the same home in which they could not keep their own mother, their regrets live on as they were not their during Baby Baji's final moments.
Aside from Baby Baji's death, fans believe that the drama has conveyed essential lessons to children who may neglect their parents in life. Various messages echoed on social media highlighting the importance of caring for parents before time runs out.
We're glad the show-makers decided to grant us some happy moments too during the last episode. Baby Baji's youngest son Waleed and Saman's engagement was just the perfect end that viewers had been waiting for!
Here's to hoping more of such dramas are released on our television channels, dramas depicting real life stories instead of the same old love triangles. Baby Baji was a drama full of life, boasting an ensemble cast where each character had their own story to tell. This goes to show, glitz and glamour may be a selling point but true stories with relatable content is surely going to grab the attention it so rightly deserves.
Follow WOW360 for more.