Amar Khan is an ambitious writer and talented actor who emotes her talents through her riveting performances; most recently in Qayamat. Playing the simple and amiable Samra's role, who has a rather timid temperament, the audience already fears her outcome when her match is being decided in an episode 2 promo with Ahsan Khan's rather roguish  'Rashid'.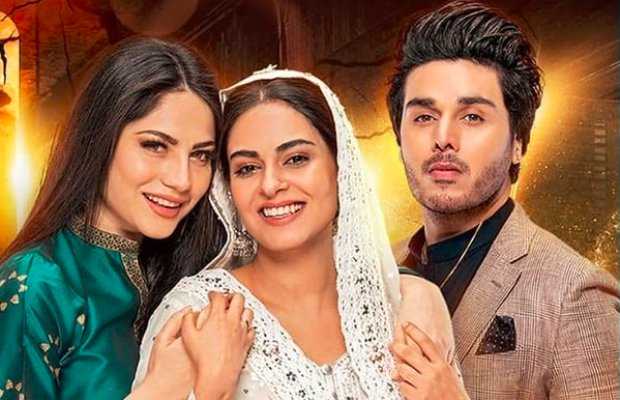 The execution of her performance is impeccable. Without much dialogue, the Dil-e-Gumshuda actress shows us the soft-spoken and easily spooked Samra, who has no intention of marriage and has an innocent crush on her friend's brother 'Saad' who seems to harbour reciprocal feelings.
Throughout the first episode, we see how Amar Khan is embarrassed by her sister Ifrah, played by Neelam Munir. Ifrah's boisterous and extroverted nature contrasts with Samra's meekness. However, despite her wishes not to marry, it seems Samra is keen on Saad, who mirrors her good nature. An obedient girl to her parents, Amar Khan, shows her diversity as an actor, playing the role of a shy, sweet and intelligent girl who often cares about how others perceive her, as she gently reprimands Neelam Munir's Ifrah for teasing her. With her younger sister trying to pair her up with her alleged love interest, Amar Khan's captivating performance as the bashful, dutiful daughter comes into play beautifully, making the audience slowly grow quite fond of her.
With a distinct appearance contradicting Qayamat's thrilling teasers, the audience is rendered speechless, waiting in anticipation for how Amar Khan's character will face what is yet to come. As we see her laughing and interacting with her family and friends, we are made aware of the endearing qualities the Dil-e-Bereham star has shown us about Samra in the very first episode.