Today on the 7th of September, Pakistanis are celebrating Air Force Day to celebrate the efforts of PAF in defending the country in the 1965 Indo-Pak war.
On this day, we celebrate the Pakistani air force (PAF) for being a courageous, selfless, and powerful air force. We celebrate them for their irreplaceable losses in the line of duty to keep the sky above us safe.  We have listed down below 10 times when Pakistan Air Force proved its strength:
1 – Hero of 1965 War: MM Alam's record remains unbeaten
During the 1965 Pak-India war, MM Alam shot down five Indian warplanes in 30 seconds. For this, his name is listed at the top of the Guinness Book of World Records in the history of air warfare which no one to date has been able to beat.
2 – 7th Largest Airforce in the World
According to global firepower, Pakistan is ranked seventh in the world in terms of airpower. The Pakistani air force has total aircraft strength of 1,342. It has 348 fighter aircraft, 438 attack aircraft, 51 transport aircraft, and 499 training aircraft. The helicopter strength is 322 and the attack helicopter strength is 55.
3 – The First Female Fighter Pilot was Ayesha Farooq in the Pakistan Air Force
In the year 2013 when Ayesha was 26 years old, she topped the final exams to qualify as a fighter pilot. She now flies missions in the J-7 fighter jet alongside her 24 male colleagues in Squadron 20. While many women have joined forces after her entrance, sources reveal she is the only one who is 'war-ready to date.
4 – PAF is the only air force in the world that 'manufactures' its own fighter jets. All the rest of the armies buys them from third-party vendors.
5 – Largest Airforce Among All the Muslim Countries
Among the top 10 Muslim countries, Pakistan has the largest air force among other Muslim countries on the list including Morocco, Iraq, Indonesia, Syria, Iran, Algeria, Saudi Arabia, Turkey, and Egypt.
6 – Maintained F-16s for over 12 years
In 1990 till 2001, Pakistan had no access to American spare parts to maintain fighter jets F-16, however, the air force engineers managed to maintain the F-16 for over 12 years without any assistance from the first world countries.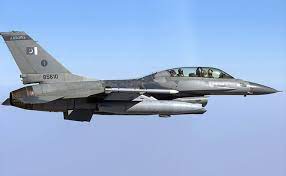 7 – Highest Killing Ratio Against Israeli Airforce
PAF pilots Arif Manzoor, Sattar Alvi, and Saiful Azam shot down at least 8 Israeli fighter jets in air combat. That's most by any three pilots against Israel air force. In return, Israel didn't even manage to strike down even a single Pakistani Pilot/Jet.
8 – Karachi Based Museum Has All Fighter Jets, Ammunition used in War
The museum was established in 1990 and the museum started with humble beginnings. Today, it comprises almost all fighter jets and ammunition that were used during wars.
9 – Played active role in the making of PIA in 1950-1980s
While the country's national carriers were off to a rough start, the Pakistan airforce played an active and vital role as civilian administrator of PIA to make one the best airline during the 1950-1980s. In return, PIA also played a major role in providing logistical support to the Armed Forces by operating special flights using Boeings, Super Constellations, and Viscounts.
10 – Downed several USSR bombers and MiG-29 during the Afghan war
During 1979–1989 when the Soviet–Afghan War was taking place, the PAF's newly acquired F-16s had shot down at least eight intruding aircraft from Afghanistan.
Saira Amin is the First Female PAF Officer to Win a Sword of Honour. Read the full story here:
Saira Amin, now a Squadron Leader and a Pakistani fighter pilot is also the first female PAF officer to win a sword of honor at the passing-out parade of the 117th GD pilot course. She is one of the few qualified female pilots in the Pakistan Airforce. She comes from a Pathan family and hails from Khyber Pakhtunkhwa. Other than the roles mentioned, Saira is also a daughter, a wife, and a mother of three.
Saira Amin is the First Female PAF Officer to Win Sword of Honour
Have something to add? Let us know in the comments section below.
For more news and updates, stay tuned to Wow 360.