Pakistan has made some progress in improving the rights and status of women in recent years, but there is still much work to be done.
Nonetheless, the change has started and it is something that cannot be denied or missed. There are several ambassadors of change in our midst, some of them unsung heroes and some making a visible difference.
Today, we will celebrate some of the most amazing women who are changing the narrative and breaking stereotypes about women and bikes.
Without further ado, here they are:
Zenith Irfan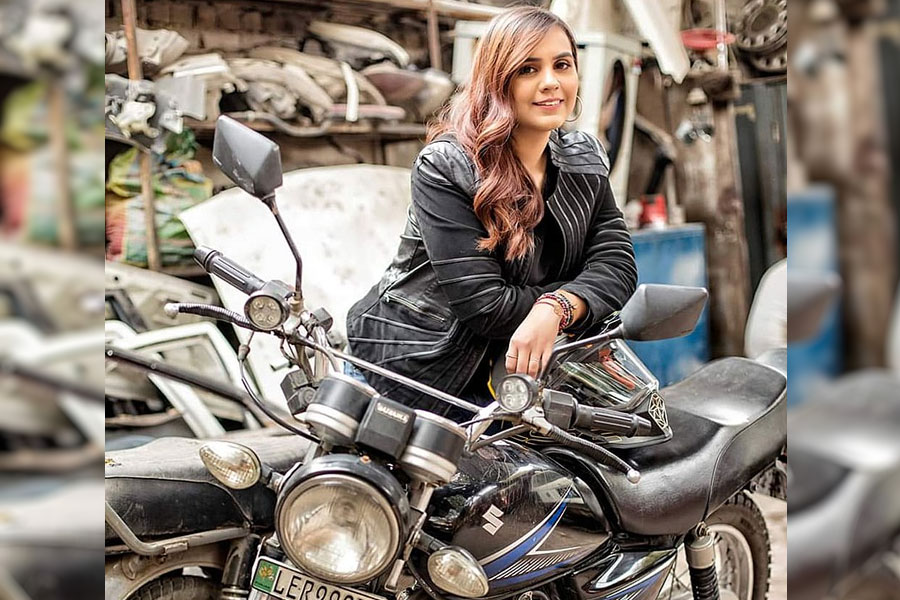 Zenith Irfan is the first Pakistani female motorcyclist to ride across Pakistan. In 2013, Sultan, Zenith's younger brother, bought a motorcycle, and Zenith started taking motorcycle lessons from him, practising in their hometown. "I would just ride in the city and only knew the basics of riding," she had shared.
In August 2015, Zenith Irfan rode for 3,200 kilometres from Lahore through North Pakistan up to the Khunjerab Pass which borders China. Moreover, her accomplishment was widely celebrated, so much so that a movie had been rolled-out to honour her by the name of 'Motorcycle Girl'.
Opinion: Straight or Sideways, Does Her Sitting Position on Bikes Really Matter?
Ibadat Guzar
Ibadat Guzar is another proud Pakistani biker, fitness freak, and avid traveller. "Since my childhood, I have been riding sports bikes and promoting motorsports in Pakistan." Said Guzar at an event. She learnt how to ride from her father and owned a CB 70 Honda as her first ever bike.
Like Zenith, Ibadat has also travelled almost all of Pakistan on her bike and travels to and from everywhere. Asides from riding bikes, she has also learnt how to work and maintain them. Her passion for motorbikes is so high that she has one hanging on her room wall and even her bedsheet has bikes on them.
Ruby Islam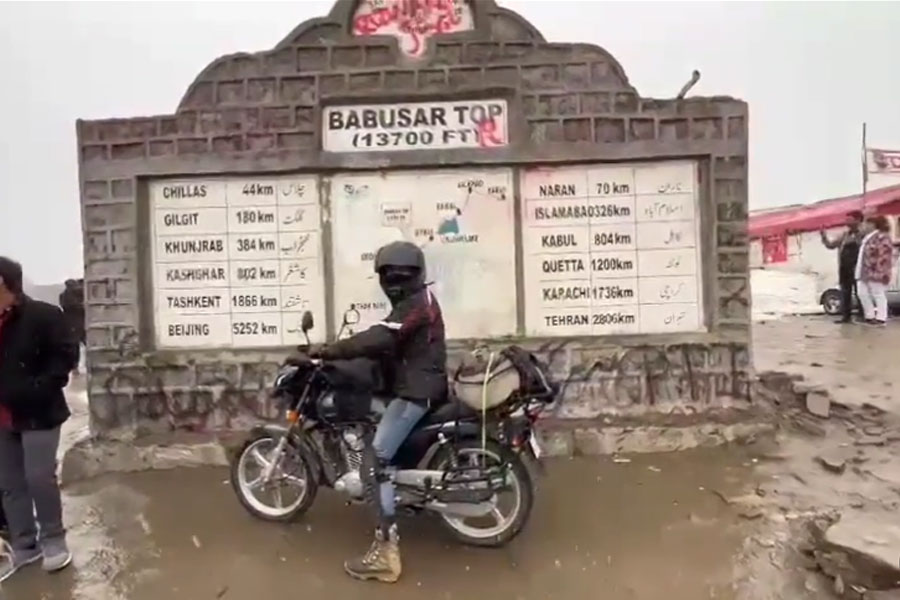 Ruby is also an adventure-loving biker. She enjoys her adventurous rides, and exploring new activities, and is an upcoming icon for young girls who also dream of breaking stereotypes.
Mirza Mehwish Baig
Baig has remained an ambassador for women empowerment on wheels for some time now. She has worked with Dolmen Mall, BMW and other brands to increase awareness about women on bikes and to encourage the gender to break the shackles and experience the beauty of bike riding.
Women can conquer it all! We have Mirza Mehwish Baig giving away some brilliant advice to all the girls out there this Women's Day!#MotorradDewan #MakeRideALike #BMWPakistan #WomensDay #WomenEmpowerment pic.twitter.com/InvwrlLwaL

— BMW Motorrad – Dewan (@MotorradDewan) March 8, 2022
Baria Khan
Baria does not shy away from challenges, she takes them head-on. She has given be-fitting replies to everyone who had underestimated her and thought she is too tiny to ride bikes. She writes 'Mujhe sb kehte the k tum choti ho islye bike ni chla skti hahaha. Mene bhi kaha k ab tau me 150 b chlaungi. Jab mene 70 chlai tau sbne kaha k bai 125 tau tmare bass ki hi ni he… Mene kaha bs theek h ab tau m 1500 b chlaungi, 
.. Here I am. GS150 Suzuki
. Nothing can stop you but your own will. Kisi k kehne pr bhi kbi na ruken aap agr kch soch skte hen tau aap wo kr b skte hen.'
Meet Shiza Ilyas, Pakistan's First Polio Worker Who Rides Her Bike to Deliver Drops
Ghazal Farooqui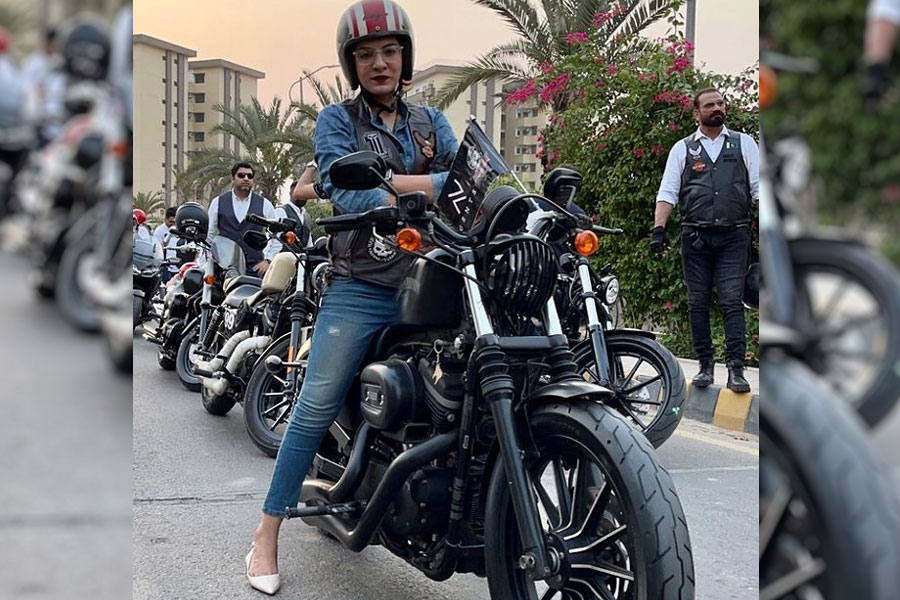 Farooqui is an engineer by profession, but a biker at heart. Being adventurous would be an understatement for this young girl who has known ever since she was young to explore the beauty of Pakistan in a rather unconventional way. Her father is her biggest support system and he was the one who encouraged this biker girl to follow her dreams.
'I've always grown up seeing my father ride. Despite having a car, he always chose a bike over it. I remember he gifted me an e-scooty on my 15th birthday and I really enjoyed riding it. But I never knew or dreamt of becoming a biker. Everything started when in 2012 a couple from the Netherlands visited us. They came to Pakistan on a bike which inspired me and my dad, and I remember soon after, my father got me a 49cc scooter to commute to my university and polish my road skills. That's how the interest started building further to become a biker.' Ghazal recalls.
Know any other biker girl who is changing the narrative in Pakistan? Share their story with us in the comments below.
Stay tuned to WOW360.