Mahira Khan and Salim Karim's wedding challenged stereotypes by embracing a minimalist and intimate approach in contrast to extravagant Pakistani weddings.
She defied traditional wedding attire expectations, opting for elegant white outfits, and embraced a minimal makeup look, promoting authenticity over convention.
Walking down the aisle with her son, Mahira Khan shattered stereotypes associated with single motherhood, while also promoting second marriages and love after divorce, sending a powerful message of empowerment and inclusivity.
---
---
In a world where weddings have often been characterised by opulent displays of grandeur and traditional customs, Pakistani actress Mahira Khan and Salim Karim's nuptials have emerged as a refreshing departure from conventional ways.
The wedding that has become the hottest news of the year, her minimalist and intimate wedding serves as a testament to the changing landscape of weddings and challenges age-old stereotypes.
Here are five ways in which Mahira Khan's wedding is breaking stereotypes and making a statement of empowerment:
Ditching Bold Colors for White Elegance:
Mahira Khan's choice of attire defied the conventional palette of bold, vibrant hues that are often associated with Pakistani weddings. Actresses Iqra Aziz, Minal Khan and Armeena Khan were also seen in bold reds however, Mahira opted for the next best thing after her white Kurta ofcourse, an elegant white Faraz Manan ensemble, embracing simplicity and sophistication over extravagance.
This shift away from traditional colors challenges the notion that a bride must conform to a specific color code, proving that personal style can take precedence over customary expectations.
Mahira Khan in a Minimalist No-Makeup and Lowkey Look for All the Functions
The bride's minimalistic approach to makeup during her wedding festivities marked a significant departure from the heavy, ornate makeup often seen on brides. Mahira Khan's choice to embrace her natural beauty sends a powerful message that self-acceptance and authenticity should be celebrated. It underscores that a bride can radiate confidence and grace without adhering to conventional beauty standards.
Khan uploaded pictures from her Mayoon and Dua where once again she was seen in a simple minimalistic look in a bespoke Umar Sayeed couture white and gold pishwas. For her mayoon she chose a mustard yellow outfit by Zara Shahjahan, again wearing very minimal makeup. For jewellery she chose to use flowers (Motia) as adornments.
Mahira Khan Sets New Trends by Bidding Farewell to the Big Fat Pakistani Wedding
Mahira Khan has always been different from the rest of her peers in the industry. From hardly updating her social media to only signing a project once in a blue moon, Khan has often set new trends in whatever she chooses to do.  In an era where big, extravagant weddings have become the norm, Mahira Khan hosted an intimate celebration with only her and Salim Karim's close family and friend.
This move highlights the importance of genuine connections and meaningful relationships that the actress holds dear to her over the grandeur of a lavish affair. It challenges the misconception that the size and scale of a wedding determine its significance.
Walking Down the Aisle with Her Son
Brides often walk down the aisle with their father however, Khan chose to walk down the aisle with her son. Her decision challenges the stigma often associated with single motherhood. It exemplifies that women can embrace their roles as mothers while celebrating new beginnings in their personal lives.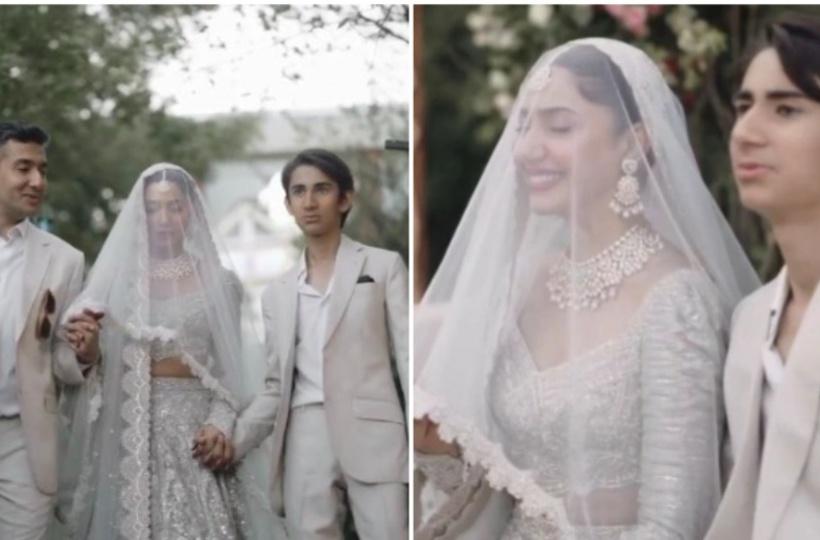 This gesture showcases the strength and resilience of women who choose to prioritise both their children and their own happiness.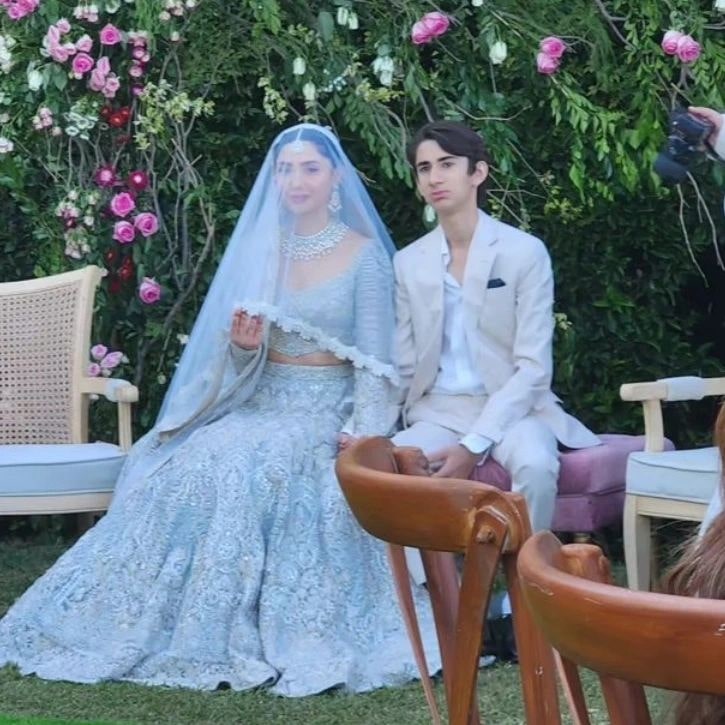 Promoting Second Marriages and Love After Divorce
Mahira Khan's wedding stands as a beacon of hope for those who have experienced divorce or are considering a second marriage. It breaks the stereotype that divorced individuals should shy away from remarriage or that they are somehow less deserving of love and happiness. Especially in a country like Pakistan where divorcees are shunned for life. Her union emphasises that love knows no boundaries, and everyone deserves a chance at a fresh start.
Follow WOW360 for more.